On the Web
By Regan Cellura on July 31, 2008
On my morning hop, I found a few updates regarding
General Hospital: Night Shift
's ratings and news of a possible third season in the works. There has been no official announcement of the third season pick up, however, the ratings look good enough to warrant one.
Solid Returns for General Hospital: Night Shift:
Two episodes two-date, season two of SOAPnet's General Hospital: Night Shift is averaging a healthy 466,000 total viewers, with a 170,000 key women 18-49. Comparably, this is an increase over the prior four-week time period average by a significant 81 percent in households and 68 percent among adults 18-49.
Congrats!
Marc Berman

Night Shift is back exactly where they left off last season! The surprise hit for SOAPnet last year is still pulling in the best numbers the network has ever had. With an 11pm viewing time SOAPnet is exceeding their numbers for that time slot by over 70%.
Look for the network to start production on a third season of Night Shift, that will most likely air in the beginning of the new year.
Also, fans of the Canadian produced MVP can look forward to more new episodes as the show is continuing with production.
Stay tuned....
K. Sagin
Assistant Executive Producer, SOAPnet
READ MORE
By Jillian Bowe on July 30, 2008
It just doesn't pay to be Nikki Newman these days....
By Melodie on July 23, 2008


Tv Guide just posted this great video interview of Jay Kenneth Johnson and Kristen Renton. Check it out and carefully listen for small spoiler Kristen drops at the end.
By Melodie on July 21, 2008


It's official folks! The drama is back on Y&R and in a big way!
By Jillian Bowe on July 16, 2008
Victor and Jack do what they do best... Lets get ready to rumble!!
By Sean on July 15, 2008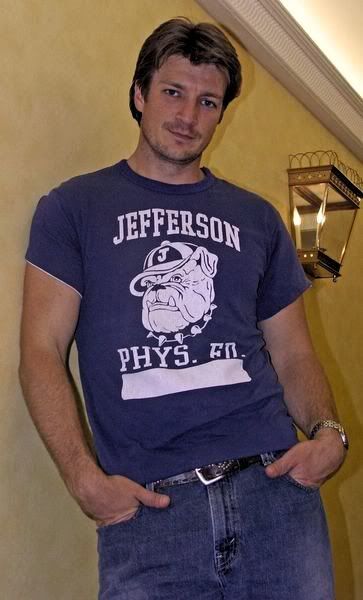 OK so this isn't all about Nathan Fillion (ex-Joey OLTL, ex-Dr Mayfair DH) but i needed him to post this here. :)
So Joss Whedon, genius behind Buffy, Angel, Firefly and the upcoming Dollhouse. had an idea that he thought would be fun to do. He called his brothers and his friends Nate Fillion and Neil Patrick Harris (Doogie Howser, M.D, How I Met Your Mother) and talked them into doing this short project called "Dr. Horrible's Sing Along Blog"
From Sci-Fi.com : "Whedon (Buffy the Vampire Slayer) wrote the musical series during last year's Writers' Strike. Co-writers for the Internet feature are Whedon's brothers, Zack and Jed, and Jed's fiancee, Maurissa Tancharoen. The story centers on a low-rent supervillain (Neil Patrick Harris), the hero who keeps beating him up (Nathan Fillion) and the cute girl from the laundromat he's too shy to talk to (Felicia Day). READ MORE