Fashion
By Luke Kerr on February 17, 2009
Love it or Hate it: Furry Galore (aka Mischa Barton)?
By Jamey Giddens on February 13, 2009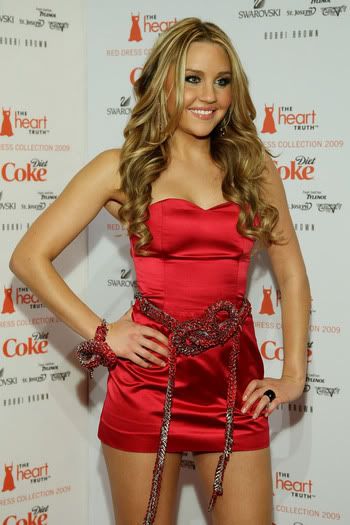 Okay, this girl has no soapy connection, except for the fact that she played
Jennie Garth
's little sister on some tween-com a few years back, but when I saw her dress, I knew I had to write about it. Why in high hell is
Amanda Bynes
all up at the Heart Truth Red Dress Collection 2009 Fashion Show dressed up like somebody's Amazon Warrior Princess? Did she think the show was a casting call for the
Wonder Woman
movie? Is she gonna undo that business around her waist and turn it into the Lasso of Truth, before roping poor
Susan Lucci
to the ground and making her confess to the exact amount of her paycut? Hasn't Lucci suffered enough?
Why are all the little Disney and Nickelodeon girls in such a rush to show all they goodies for the world to see? If that dress gets any shorter, I'll know if her carpet matches her drapes. That mess is okay for a party at Diddy's house, but not a glamorous fashion fundraiser. I am gonna send every starlet in Hollywood a coffee table book featuring the fashion choices of the late Jacqueline Kennedy Onassis so that I can stop seeing all this madness on the red carpet!
By Luke Kerr on February 13, 2009
By Luke Kerr on February 13, 2009
By Luke Kerr on February 13, 2009
By Luke Kerr on February 11, 2009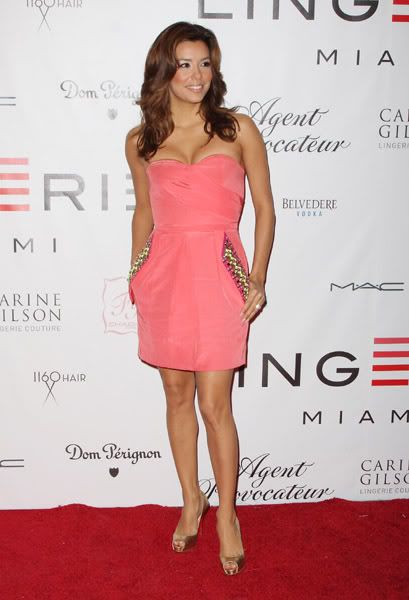 Love it or Hate it: Eva Longoria