Fan Club Events
By Nicki on January 14, 2009
Want to meet your favorite soap stars? Well now's your chance as the Soap Opera Mania on Tour could be coming your way soon!!
Stars from all your favorite soaps are starting a tour around the country next month and they could be right in your neck of the woods. They will be adding more locations as they go and as they do I will update you with those additions. But as for what they have so far here is the upcoming schedule of where, when, and who will be there....
Saturday 02/07/09 in Macon, GA at the Anderson Conference Center:

Christian LeBlanc (Michael Baldwin - The Young and the Restless)
Austin Peck (Brad Snyder - As the World Turns)
Brandon Beemer (Owen Knight - The Bold and the Beautiful)
Murray Bartlett (Cyrus Foley - Guiding Light)
Gina Tognoni (Dinah Marler - Guiding Light)
Winsor Harmon (Thorne Forrester - The Bold and the Beautiful)
Julie Pinson (Janet Snyder - As the World Turns)
Don Diamont (Brad READ MORE
By Nicki on January 14, 2009
Ever thought about sailing away with your favorite soap hottie?

Well now's your chance!!
A friend of mine heard about this event and, of course, knowing my Naughty Nicki-ness knew that it would be perfect for me. What's this perfect event you ask? Well it's called non other than the Soap Hunks Cruise.
Carnival cruise line will be hosting this 4-day Baja, Mexico cruise starting October 25th and returning October 29th, 2009!! Prices run from around $649 to $1400 per person depending on the type of suite you choose and how soon you register.
So far the only star to confirm attendance is Eric Martsolf but I'm sure there will be plenty more to confirm in the near future. There is a place to sign up for updates on attendees and other details but I will keep you up to date on here as well.
To see more on this event and to sign up for updates just visit the website.
On this website you can view what the rooms look like and also see the other amenities on board the cruise such as food and entertainment. It looks like great fun and I for one am going to try to go....but we will see!!
So for now enjoy and I will be back with updates as they come!
By Danielle on July 30, 2008
August 15, 2008 marks the
All My Children
Fan Club Weekend! The Fusion gals are holding a party on Saturday, August 16, 2008. If you will be in the New York City area at that time and interested in going, click
here
for details! If anyone goes, we here at DC would love to hear about your experience!
By Luke Kerr on February 12, 2008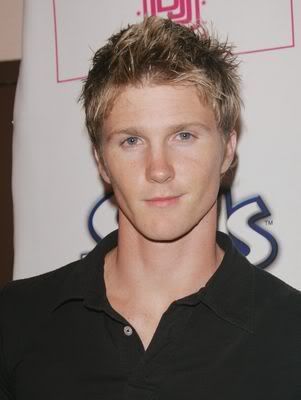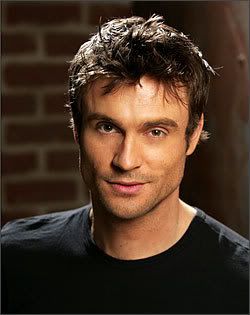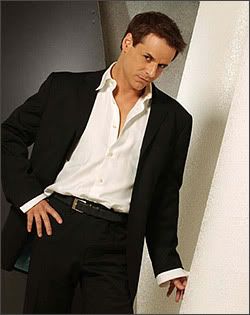 Join your favorite Y&R hunks for some fun!
WHO: Daniel Goddard (Cane), Christian LeBlanc (Michael) & Thad Luckinbill(JT)
WHERE: Marriott Dallas Suites Dallas Center
WHEN: Saturday May 31, 1-4 for lunch ($95 per ticket), Sunday June 1, 9-1 for breakfast ($75 per ticket)
There is a room block set at the Marriott Dallas Suites Dallas Center for $109 per night, single or double occupancy for both Friday May 30 & Sat May 31.
To purchase tickets, send a self-addressed stamped envelope along with your money order made payable to Frances O'Hanlon to Frances O'Hanlon Y&R Event, PO Box 188, Baldwin Place, NY 10505.
Paypal is accepted. Add an add'l $5 per ticket for use of paypal. ALL TICKETS ARE NON-REFUNDABLE. If you have any questions, contact foh11@comcast.net
By Tina on November 08, 2007
The 2008 General Hospital Fan Club Weekend looks like its going to be a great event. Running Thursday, July 10 - Monday, July 14 it's five days jam packed full of General Hosptial stars and events.
Thursday July 10th
6pm – 9pm - Kick off event
9:30pm - ? Rebecca Herbst
Girls Night Out - Hosted by Minae & Kent
Friday July 11th
8am – 11am Bradford Anderson
1pm - 4pm Greg Vaughan
8:30pm - 11pm Laura Wright

Saturday July 12th
9am – 3:30pm GHFC Main Event
Times Unknown Steve Burton
Following Steve's Event Jason Gerhardt
Sunday July 13th
7:30am – 10am Derk Cheetwood
10am – 1pm Kimberly McCullough/Jason Thompson
1pm – 4pm Rick Hearst
4pm – 7pm Past Cast Event
8pm – 11pm Tyler Christopher
Monday July 14th
9am – 12pm Sebastian Roche
More events to be announced.
For more details visit the General Hospital Fan Club. Tickets start selling November 15th, 2007
By Tina on November 07, 2007
One Life to Live's Fan Club Luncheon 2008, August 16, 2008
Marriot Marquis Hotel
1535 Broadway
New York City, NY
9am – 11am Check in and Raffles
11am Ballroom Opens
11:30am - 12:30pm Luncheon Served
12:30pm – 4pm Introductions, Q & A, Autographs
For more information check out the Official One Life to Live Fan Club Website for more information.