Exclusives
By Jamey Giddens on March 30, 2009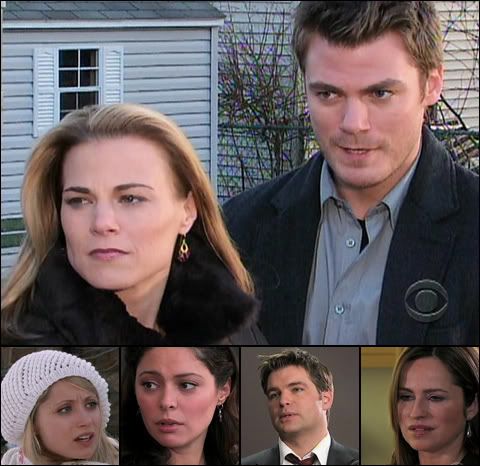 This just in
: Sources have come forward saying ABC Daytime President
Brian Frons
is gearing up to make offers to several of
Guiding Light
's top stars. While none of this has been confirmed officially by the network, here's who we hear has Frons salivating:
Daniel Cosgrove as a possible recast for Joey Buchanan on One Life to Live.
Gina Tognoni to reprise the role of Kelly Cramer on OLTL.
Crystal Chappell and Jessica Leccia for parts on All My Children.
Jeff Branson for several roles on General Hospital, complete with an attractive moving bonus should the actor decide to sign with the show.
Reportedly ABC also wants Marcy Rylan for a role on ANY of the ABC soaps! READ MORE
By Melodie on March 28, 2009
The cast of Guiding Light recently spent some fun in the sun at Universal Orlando, filming on location episodes to air later this spring. Robert Newman took time out of his busy schedule to visit with me about Guiding Light, the investment of the network in the show, the impact of the new production model and what the future might hold for one of daytime's legendary couples, Josh and Reva (Kim Zimmer).

Daytime Confidential: Now I understand you aren't filming here?
Robert Newman: No. I'm just here for the PR part of it.
DC: How have you adjusted to the new production style?
RN: Well, it took me a while. I'm not gonna lie about that. I've been in this game for a long time and I've been through a zillion changes. This one by far has been the most extreme. I think it was hard. I've heard Alan say before that one of the most difficult things was that we had to go through these changes in front of the audience. We couldn't just shut down for 6 months and figure out how to do this. It was a lot of growing pains, adjustment, and difficulty.
For a while I felt really kind of out of sorts with it. I couldn't figure it out. One of the biggest changes for us as actors was zero rehearsal. I mean we had no rehearsal whatsoever. There's something that's kind of exciting about that and then there's something kind of really scary as hell about that. You just don't know. I mean you start a scene and you really don't know where it's going to go. READ MORE
By Jamey Giddens on March 19, 2009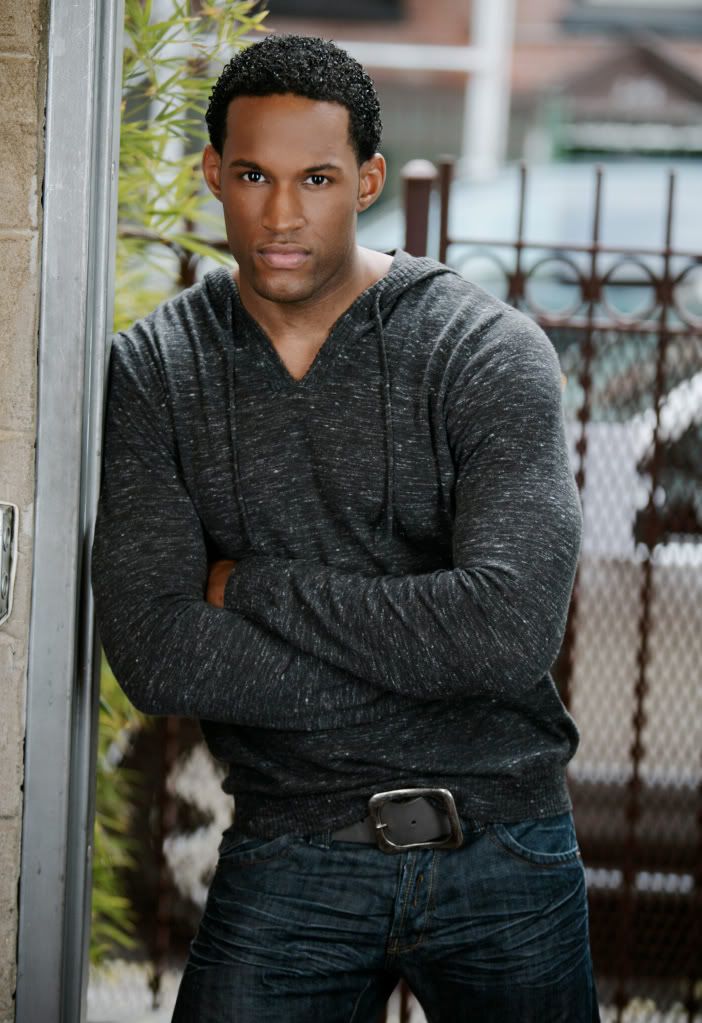 Anyone who thinks Guiding Light hunk Lawrence Saint-Victor is just another pretty face should think again. As Remy Boudreau, the loveable lug, who has been there for practically every distressed Springfield damsel from the late Tammy (Stephanie Gatschet) to Ava (Michelle Ray Smith), Remy has always been the dashing knight, who never quite got to ride of into the sunset with the girl of his dreams. That could all be about to change, now that things are heating up between Remy and Christina (Karla Mosley), the quirky, fellow med student who married him for student loans, if not convenience. Could it be love for this cute pairing?

Saint-Victor recently shared his thoughts about that very subject with Daytime Confidential. He also gave us a sneak peek of tonight's Ugly Betty (8 pm ET/7 pm C), which features him in a steamy role opposite Mode's vicious fashionista Wilhelmina (Vanessa Williams). Will Willie be drooling over Saint-Victor's pecs like DC's Jillian, Nicki and Mel?
Daytime Confidential: Congrats on booking Ugly Betty, it's one of my favorite shows. Tell me about your role.
READ MORE
By Jamey Giddens on March 05, 2009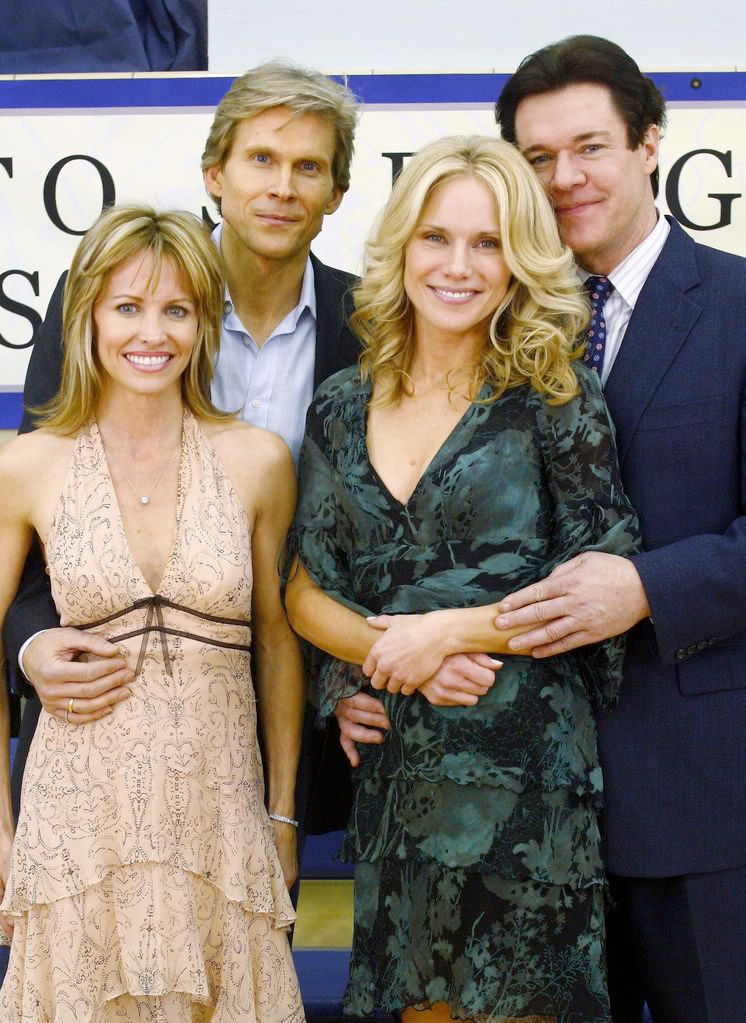 In 1984, a soap opera story about four unique-yet-intertwined high schoolers captured the nation's imagination, and helped Guiding Light skyrocket to the top of the Nielsens. They were the Four Muskeeters: Phillip, a rich kid with identity issues; Rick, a loveable goofball who never got the girl, or if he did, Phillip stole her from him; Beth, a tragic young woman dealing with an abusive stepfather and Mindy, a spoiled, oil heiress from Oklahoma, who put the enemy in frenemy.
Starting today, March 6, those Four Muskeeters—Phillip (
Grant Aleksander
), Rick (
Michael O'Leary
), Beth (
Beth Chamberlin
) and Mindy (
Krista Tesreau
), will all reunite for their 25th high school reunion. Daytime Confidential.com caught up with one of GL's fab four, the ageless Krista Tesreau, who recently left her toddlers,
Michael
, 3 and 1/2 years-old and
Julia
, 1 and 1/2, in the care of her husband
Glen Strauss
, to fly from LA to New York to reprise her signature role for the auspicious occasion.
READ MORE
By Jamey Giddens on January 22, 2009
General Hospital
and
True Blood
alum
Graham Shiels
gave me a sneak peek of tonight's season premiere of
Burn Notice
, which he will be guest starring in.
"I play a pharmaceutical drug dealer," says Shiels. "Basically every episode the protagonists run a counter scams on scammers and this time I'm the victim of the counter scam."
Shiels goes on to say filming the episode was a treat because it teamed him up with fellow Yale School of Drama graduate Matthew Humphries.
"The director [Matt Nix] kept joking around about having two Yale Drama grads on the set," Shiels laughs. "Matt Humpries and I kept saying only one of us would reign supreme!"
Tune in to Burn Notice at 9C/10E to see who comes out on top!
By Jamey Giddens on January 08, 2009
Former soap star-turned-celeb journalist
Nelson Aspen
is giving one lucky Daytime Confidential.com readers the exclusive chance to have a question answered by one of the hottest soap alums around,
Jensen Ackles
(
Days of Our Lives, Supernatural)
! Aspen, whose new book
Hollywood Insider Exposed! Secrets, Stars & Showbiz
, is interviewing Ackles on Friday to to talk about the actor's upcoming horror flick
My Bloody Valentine 3D
. To get your question answered by Ackles all you have to do is be the first to answer the following two questions correctly in the comments thread (DC folks, y'all ain't eligible!):
1.) On Days of Our Lives, Jensen Ackles played Roman and Marlena's son and Sami's twin brother Eric. Which secret did Eric help Carrie find out about his twin, just in time for Carrie to reveal it on Sami's wedding day?
2.) When Ackles vacated the role of Eric Brady, which former Days actress returned to help usher Eric off the canvas? Name the character and the actress who played her. READ MORE