Exclusives
By Melodie on June 22, 2009
I hope all you Otalia fans are sitting down! Sources are telling Daytime Confidential Springfield's most buzzed about couple could soon be hearing the patter of little feet.
"Soon Natalia will throw up and later discover she is pregnant with Frank's baby," says the mole. "It will all happen in a few weeks."
How will Olivia deal with Frank and Natalia possibly sharing a child? Keep checking back to Daytime Confidential as this scandalous story develops!
By Jamey Giddens on May 15, 2009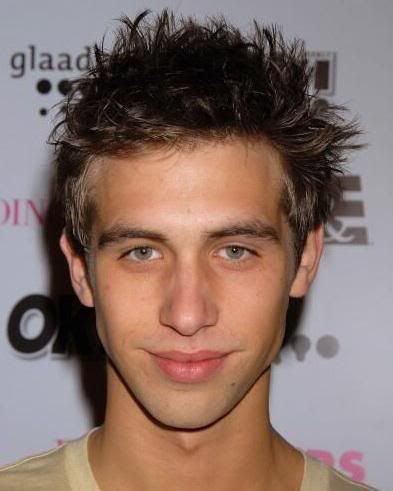 Of all the head-scratching 2009 Daytime Emmy nominations, I was glad to see the Academy got a few nods right. Two of those were former
Days of Our Lives
breakout stars
Blake Berris
(ex-Nick) and his real life pal
Rachel Melvin
(ex-Chelsea), who were nominated in the Best Younger Male Lead and Best Younger Female Lead categories respectively. From his very first air show, I knew the immensely-talented, theater-vetted Berris would stand out in Salem.
Melvin managed the unthinkable during her time on DAYS. She made me to finally forgive her character for mowing down the child of my favorite couple ever. Melvin infused Chelsea, a character that could have been a token, one-note, prototypical DAYS villainess, with tons of heart. I really don't even remember when it happened but before I knew it, I had stopped loathing Chelsea, and came to see her as a viable, bonafide heroine, and that is to Melvin's credit. I caught up with Berris who shared with Daytime Confidential how he learned of his nomination from Melvin, and how it caused him to wreck a meal. READ MORE
By Melodie on May 05, 2009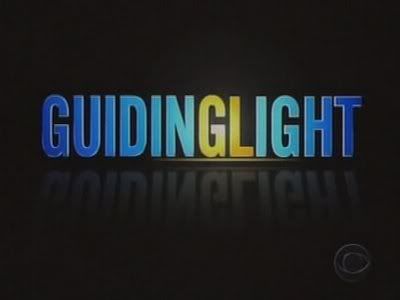 Sources have revealed to Daytime Confidential that Telenext Media Corp. allegedly met with the cast of Guiding Light last Thursday morning to discuss an update on the show's future. Telenext reportedly admitted to the cast that they were in talks with both Lifetime and Oxygen and said talks were going "very well".
"Guiding Light will more than likely find a new home", says the source. "Jill Lorie Hurst has been asked to write and map out stories for a complete first year on a new network. There was also a lease drawn up for studio space."
It seems everyone over at the Guiding Light camp is very hopeful. Sources also told yours truly that "Now is the time to hit Lifetime and Oxygen hard with email's, snail mail, phone calls, and postcards. They love Guiding Light's loyal fans." I think that says it all.
Keep checking back to Daytime Confidential for more updates on the developing story.
By Jamey Giddens on April 17, 2009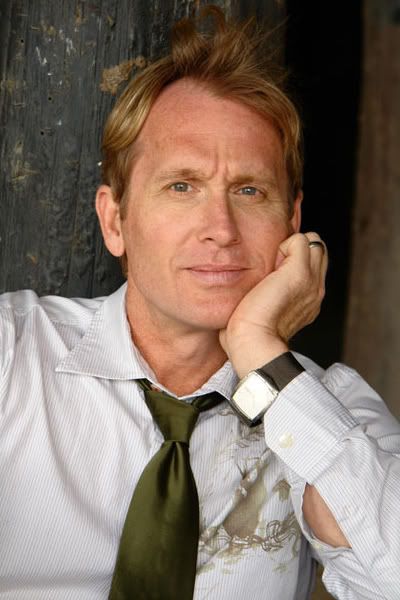 Ever had one of those television shows premiere and one person after another tell you how much you're going to love it, and that you just have to watch it, then you finally tune in and end up wondering what all the fuss was about? That's how I felt the first time I tried to watch LOST and almost developed a brain bleed trying to follow its complex plotlines. Praise the Lord and pass the Moonshine, that wasn't the case when I finally caught a marathon of LOGO's insanely-addictive Sordid Lives: The Series!

Part Tennessee Williams play, part first five seasons of Dallas, part Carol Burnett Show skit on acid and all rip-roaring fun, SLTS is the story of a dysfunctional Southern Baptist family (Is there really any other kind?), complete with a 70-year-old matriarch, Peggy (The Golden Girls' Rue MacClanahan), who is having an affair with the decades younger G.W. (David Steen, husband of All My Children's Bobbie Eakes), a legless Vietnam vet, who is married to Noleta (Caroline Rhea), the depressive, gun-toting, best friend of Peggy's no-nonsense daughter Lavonda (Ann Walker), who lives with Peggy's scripture-quoting sister Sissy (Beth Grant), and is estranged from her own sister, Peggy's other daughter, the pious, wealthy Republican Latrelle (Bonnie Bedelia), whose husband has left her for a Mu-la-tto woman, and whose beloved son Ty (Jason Dottley,real-life husband of series creator Del Shores ), is an L.A.-based actor, struggling with how to come out of the closet to his sanctimonious mother.

In a bit a tragicomic irony, Latrelle has had her younger brother Earl aka Brother Boy (Will and Grace's Leslie Jordan in his breakout role), placed in a mental institution where he can be "dehomosexualized". Unfortunately for Latrelle things aren't looking so good on that front, as Brother Boy lives, and routinely performs for the other patients in drag as his idol, the late Tammy Wynette. Wynette isn't the dramedy's only musical tie-in, Grease's Sandy herself, Olivia Newton-John, also appears as Bitsy Mae, a sexually-ambigious ex-con-turned-aspiring Country and Western singer, who is taken in by Peggy. Is it any wonder why I fell in love with this show?

From the moment I first caught a marathon of SLTS last year, I have been near-obsessed about when LOGO would air new episodes, even Facebooking Bobbie Eakes (who reocurred on the dramedy's first season as an actress on the soap opera Noleta watches from her couch), to find out if she had heard any word on when or if the series would be coming back for a second season.

Imagine my dismay when this week, series creator Del Shores revealed on his Facebook profile, that although LOGO quickly ordered a second season of SLTS shortly after the dramedy's record-setting debut for the cabler, the renewal was contingent upon the production company, Once Upon a Time Films and the foreign distribution company, IMG International, also agreeing to financial committments. Since, according to Shores, IMG hadn't signed on for season two, and the production company had yet to pay Shores, his cast or crew any residuals for the series— which Shores says has aired 262 times in the U.S. alone— a second season wouldn't likely be happening. Since Shores spoke out, several blogs have picked up the story, erroneously reporting that Shores, his cast and crew were owed residuals from LOGO. Daytime Confidential spoke with Shores yesterday, via cell phone, as the ingeniuous playwright/screenwriter and TV scribe drove to San Francisco to perform his one-man show Del Shores: Storyteller. Below Shores himself clarifies exactly what has been going on behind-the-scenes with his beloved series.
Daytime Confidential: First let me say how sad I am to hear Sordid Lives won't be airing a second season on LOGO. The show isn't just hilarious, it was heartfelt.

Del Shores
: Thank you so much. I'm so glad the show and those crazy characters were able to effect so many lives. I just want to point out though, that a lot of blog sites are misquoting what I wrote on my Facebook profile, it is the production company that owes us money, not LOGO. LOGO has been great. They do a great job with the two nickels Viacom gives them for programming. LOGO immediately wanted to do the second season, but the production company and the foreign distributor had to agree to pay their share of the production costs. The production company hasn't even paid us any residuals, and the foreign distributor never agreed to go in for season two.
READ MORE
By Jamey Giddens on April 07, 2009
From his first appearance in Salem

, USA
in November 2006,
Blake Berris
stole the hearts of legions of Days of Our Lives fans as lovable geek Nick Fallon.
No matter whom the UCLA alum—he graduated in just three short years with his acting degree—shared screen time with, his commitment to his craft was evident. Whether the storyline called for Nick to pretend to be someone else to woo the girl of his dreams, Chelsea Brady (
Rachel Melvin
), or bed her cougarific mother Billie (
Julie Pinson
), Berris sold it every time. He even brought believability to storylines that saw the heroic Nick acting out of character for the affections and/or approval of some of the most annoying bad girls in recent soap memory.
Willow
(
Annie Burgstede
) and Melanie (
Molly Burnett
) anyone?
Through it all, Berris and Melvin's chemistry kept Nick and
Chelsea
fans tuning in to see if the geek would ever get his girl. Unfortunately, in the end he didn't. Instead, Nick's exit storyline saw the character going off his rocker after killing his girlfriend's father, a plot twist the actor reveals was the "coolest" he experienced during his run on the soap when I recently caught up with him for Daytime Confidential.

Berris also talked with DC about his dramatic exit from Salem, what it was like working with real-life pal Melvin, Emmy-winner Suzanne Rogers (Maggie, DAYS) and Debra Messing, who Berris reoccurred opposite during three episodes of the short-lived USA dramedy The Starter Wife. He also gives us a sneak peek at tonight's episode of the hit CBS drama The Mentalist (8 pm C/9 pm ET), where he plays a British film actor who shares scenes, and perhaps a kiss (and more?) with Rebecca Rigg, the real life wife of series lead Simon Baker. Then the passionate thespian shares how thrilled he is that Barack Obama, whom Berris infamously dropped to his skivvies in support of during the Boxers or Briefs for Obama campaign, is now in the White House.
By Jamey Giddens on April 07, 2009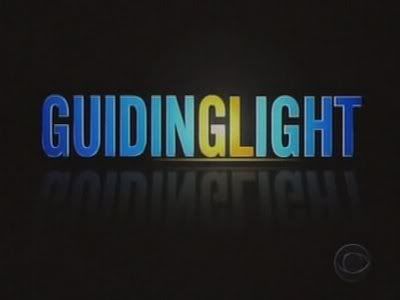 Buzz is growing that Lifetime could be possibly provide a new home for
Guiding Light
and
As The World Turns
after the Proctor and Gamble sudsers end their respective CBS runs. It has already been confirmed by CBS that
Guiding Light
will air last on CBS this September 18, 2009.
As The World Turns
was allegedly picked up for another season, however the network has yet to confirm that pick-up.
"TeleNext and Procter and Gamble Productions are trying to work out a deal with the Lifetime to air both Guiding Light and As The World Turns," says a source close to the situation. "If it works out, Guiding Light would go there in September and then when World Turns is done on CBS it would move over also."

Developing...