Cheers & Jeers
By Melodie on October 06, 2009


Check out this week's One Life to Live promo! This storyline is one of the many reasons why this show is pure FIYA!
By Melodie on September 15, 2009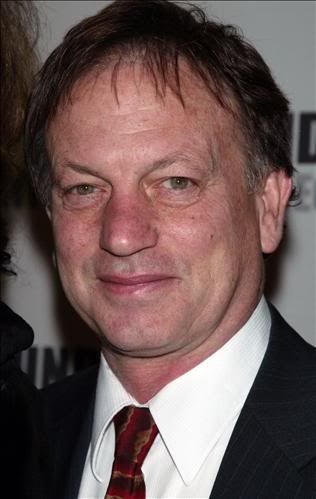 I'm pretty sure the title says it all for this one! Be sure to
check out
the full
Justin Deas'
Interview with
Michael Logan
.
READ MORE
Were you surprised to end your GL run by getting married?
Deas:

I think [executive producer] Ellen Wheeler is out of her f---ing mind to give Buzz another wedding. But I adore working with

Tina Sloan

[Buzz's new wife Lillian]. That lady is connected! Just name anybody, a famous anything, pick a NASA astronaut, and she just had dinner with him. You talk to her about a great book you're reading? She'll say, "Would you like to meet the author?" You're going to Sweden? She knows the king! I just mentioned to her that I might get a hip replacement—I think the hip will probably be arriving on the set here sometime this afternoon.
By Jillian Bowe on April 26, 2009
Oh happy days are here again! Kevin(
Greg Rikaart
) and his inner chipmunk dreams are finally over (you'll hear all about our takes on that on the next CBS/DAYS podcast)! We can finally get back to business at
The Young and the Restless
. Thanks to
SoapSnob
for sending the link my way!
By Jillian Bowe on December 12, 2008

The moment we've all been waiting for minus DC's fearless leader Luke.... DAMN I wish I had my TiVo so I can watch it OVER and OVER again! Oh well, there's always YouTube.
By Melodie on November 02, 2008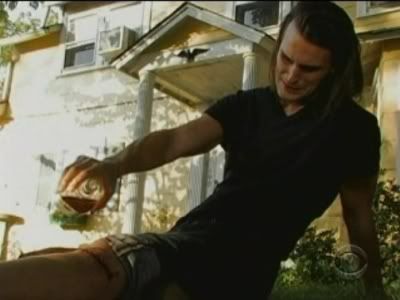 Moments of Thursday's episode of
Guiding Light
, literally made me want to pull my hair out. Bill and Lizzie were in a car accident and the aftermath affected many different characters. However, I didn't expect that effect to be stupidity.
Stupidity example number one, Bill and Lizzie. Bill rescues Lizzie, confesses his love for her, and then kisses her passionately in a mound of dirt instead of running to safety first. To begin with, Lizzie Spaulding would never ever be lying in a pile of dirt with anyone on purpose. It just wouldn't happen. Furthermore, I understand that the couple was happy to finally be reunited, but wouldn't anyone with common sense get out of danger before celebrating. Then, they were out in the open making out while Bill knew the kidnapper was still out there somewhere. I just don't get it sometimes. READ MORE
By Jillian Bowe on September 13, 2008
For months I've watched Jana Hawkes-Fisher (
Emily O'Brien
) turn from kooky, goth, mother-earth-in-waiting-girl to
The Young and the Restless'
own version of
General Hospital's
Amy Vining. The entire thing is a bit nauseating to say the least. I never got into Jana, I thought she was a bit of a throwaway character (still do in retrospect), and a bit of a scene filler. After she was revamped from a underworld disciple into an upstanding citizen, thanks to the brain tumor storyline, I tried to give her some leeway to shine and to breakout of the monotonous box that she was trapped in, to no avail.
Today, to put it mildly, I'm just fed up with her. All she seems to do these days is stick her nose into things that don't concern her and cause tremendous fallout afterward. Will someone please shut that girl down? Now that she's married, you'd think that she would try to settle it down. Isn't that what marriage is suppose to do? In Jana's case, all it seems to have done is spark the nosy gene. READ MORE