"Stoking" The Snyder Fires
By Luke Kerr on July 08, 2008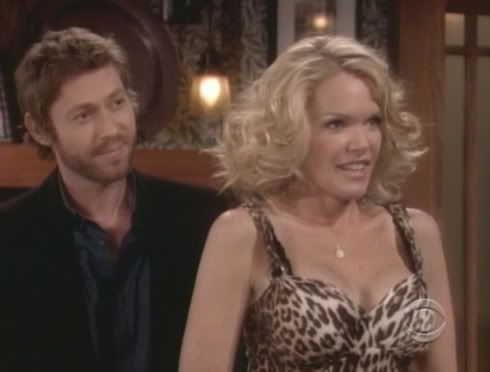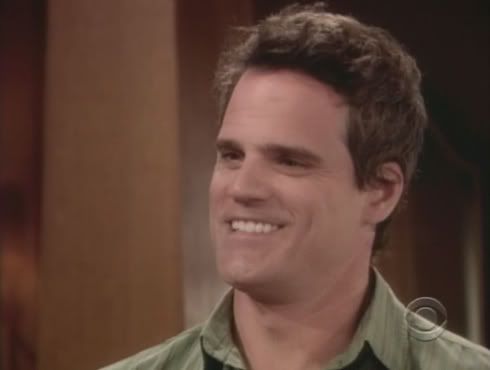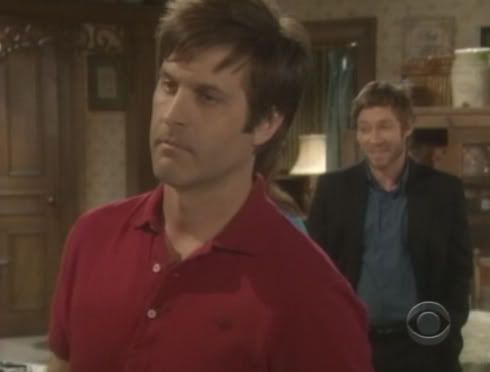 Who knew that stoking the Snyder family fires could be so entertaining? Seriously, just when I thought the Jack/Carly/Holden triangle would prove explosive, all of a sudden As the World Turns decides to fan the flames of this potentially dangerous storyline by throwing fuel on the fire and adding a third man to the mix, Neal Stokes (Michael E. Rodgers).
Neal is decisive and knows exactly what he wants, Carly. It's obvious he wouldn't mind "stoking" her fire all night long and maybe even all day, given the opportunity. Unlike the beer swilling, chest thumping Snyder boys he is unregrettably honest which has Jack trying to mark his former home and wife like a territorial tiger and Holden bristling like a puffer fish in panic.
In one episode Neal did more to spice up this storyline than anything I expected. Of course it doesn't hurt that for the first time in a very long time someone is actually pursuing Carly instead of she them. Ad to this the fact that very few, if any, male actors in daytime do chagrined facial expressions like Michael Park as Jack. The look on Jack's face was priceless when Carly told him where to shove it.

As the World Turns may be making one of the biggest mistakes in recent memory (barring Meg and Paul of course) by breaking up Carly and Jack and Holden and Lily and pairing Carly and Holden together but by throwing Neal Stokes into the mix they sure are giving us a reason to tune in.