Yvonna Wright
By Jamey Giddens on April 02, 2009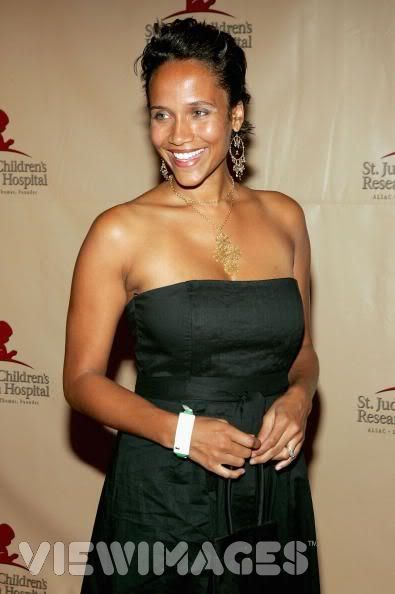 Since there will be plenty of time for Wishful Castings based on
Guiding Light
's more buzzed about stars, I figured I would concentrate on where I could see some of the soap's lesser knowns end up, starting with
Yvonna Kopacz-Wright
. I would love to see what this strikingly-beautiful actress would do with the role of Evangeline on
One Life to Live
.
Now I have to admit, when Kopacz-Wright first appeared on GL I was not impressed. I thought she was yet another typical, cookie cutter, bland, soap actress brought on the satisfy a diversity quota. It wasn't until the actress showcased her comedic chops opposite Mel's BFFs Harley (then-Beth Ehlers), Blake (Liz Kiefer) and Cassie (then-Laura Wright), and later her ability to portray one heck of a desperate doctor's wife when Rick (Michael O'Leary) began cheating on her with Beth (Beth Chamberlin), that I began to see what the actress was truly capable of. READ MORE
By J Bernard Jones on January 30, 2009
Funny how the universe sometimes lines up and minds think alike, isn't it? Guiding Light is in the thoughts of a lot of people these days. Bloggers, soap journalists and industry watchers — not to mention the writers, cast and crew of GL — are all on pins and needles about this 72 year old institution. The writing has been on the wall among commentators on the Internet and in the soap press for some time regarding GL's maybe/probably/likely cancellation, which would essentially signal the final march along daytime's trail of tears as the end of the genre.
The signs are obvious and ominous: GL has been hovering at a 1.5 rating for the last few months, a situation exacerbated by a genre-crushing free fall in advertising revenues, which have in turn led to massive budget cuts by the networks for all the shows. If GL doesn't get its act together by the Ides of April, as our own Jamey Giddens so aptly put it, the oldest series on broadcast television will bite the dust. However, there is hope. As has been reported here, Guiding Light needs the minimum of a steady 1.8 rating to avoid getting the ax.
Back to minds thinking alike: Just as I was finalizing this list, Mr. Giddens posted his "Top 10 Last Ditch Stunts To Save Guiding Light," followed by Spauldingfield's awesome GL promo posted by Luke Kerr. Because of their excellent efforts I almost decided to not post these recommendations, but the situtation at Guiding Light is so important to those of us who love the show that I felt it was more important to contribute to the call to keep GL on the air and risk repetition than not do so. Therefore, consider these considerations an addition to their efforts. GL needs viewers not tomorrow, but today and here are ten reasons to tune in right now! READ MORE