Yaya DaCosta
By Luke Kerr on January 31, 2013
More details are coming out about the All My Children characters Prospect Park plans to bring back to Pine Valley. According to Soap Opera Digest, the show has put out a casting call for an actress to fill the role of Angie's (Debbi Morgan) daughter Cassandra Foster, previously portrayed by Yaya DeCosta (pictured above).
By Luke Kerr on June 15, 2010
Former America's Next Top Model star and All My Children actress Yaya Dacosta is set to appear in this summer's The Kids Are All Right starring Annette Bening, Mark Ruffalo and As the World Turns alum Julianne Moore. It is the story of two children of lesbian mothers who go in search of their father and how he impacts their family. Watch the trailer after the jump. READ MORE
By Danielle on August 17, 2008
Hey everyone! Hope your weekend is going well! Buckle up folks and keep your hands in car, it's going to be a bumpy ride this week on All My Children!
Fusion: Last week I told you that JR devises a plan to take over Fusion for Babe who is all too happy about the plan and Adam will be throw his hat into the bid, however, hold the phone, here comes Pete Cortland! Yep I said Pete, who plants his lips on Colby right in front of the old coot. Pete uses Adam's anger to his advantage and they come to an understanding with the help of daddy P.C. Look out Fusion girls, the Cortland's and the Chandler's know how to play dirty! Annie Lavery puts herself into the middle of the takeover, could this be the way to rid herself from Greenlee land?
While a plan is being cooked up to take over the cosmetic giant, Amanda and Babe tell Kendall and Greenlee that the company is doing so well because they have been showing up at the office and working. This goes right over the heads of the creators of Fusion. Mrs. Devane and Mrs. Slater are too gungho about getting the dirt on CrazyAnnie when they learn about the key, what will it unlock? READ MORE
By Luke Kerr on July 18, 2008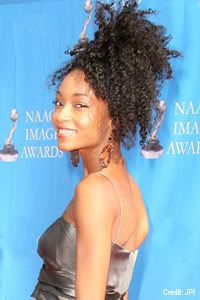 Is former America's Next Top Model contestant Yaya DaCosta leaving All My Children? According to TV Guide Canada's Nelson Branco's Suds Report she is. This may explain why she hasn't appeared in the opening credits as one Daytime Confidential listener inquired about on the Daytime Confidential comment line.
DaCosta, whose character has only been in Pine Valley since early spring is set to appear in The Shanghai Hotel as Kendra. For more on her upcoming role visit IMDB.

By Luke Kerr on April 03, 2008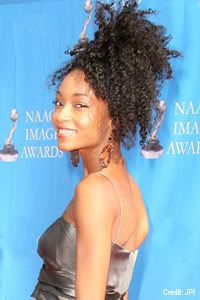 For weeks rumors have been swirling that All My Children was looking to the character of Cassandra Foster, Angie Hubbard's daughter. We can now confirm that America's Next Top Model's Yaya Docosta has been cast in the role. Docosta was the season three runner up of America's Next Top Model and is scheduled to first appear in Pine Valley on April 25.
As rumors of the potential casting grew Daytime Confidential's Jamey, in a recent "Wishful Casting" discussed who, in the industry, he'd like to see cast in the role of Cassie Foster. It appears however, that All My Children decided to look "outside" the industry.
What do you think of the casting of Cassandra Foster. Are you looking forward to the character?