Wendy Williams
By Jamey Giddens on September 07, 2009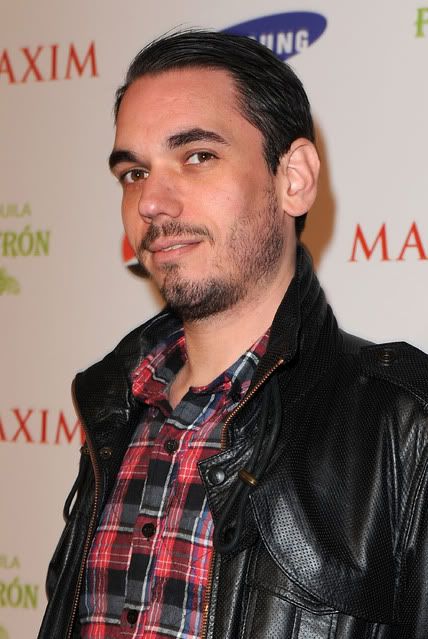 I got a chance to speak with talk show host
Wendy Williams
outside the Creative Arts Emmys held on Aug. 29. Williams was at the ceremony to present nine of the evening's awards. When I asked Williams if her self-titled talker would be delving into the tragic death of famed disc jockey
DJ AM
, Williams said the news would probably be dated by the time her show was able to address it, due to their taping schedule. She did offer her feelings on the matter to Daytime Confidential.
"I'm just sick about it," says Williams. "What happened with DJ AM is truly a cautionary tale of Hollywood. He had been obese and struggled with drugs in the past. Then he had gastric bypass surgery and got himself clean, but if you don't deal with the issues that made you overeat or do drugs in the first place, they they can come back to haunt you. I'm sure the plane crash he survived helped trigger some of those deep seated issues." READ MORE
By Jillian Bowe on August 01, 2009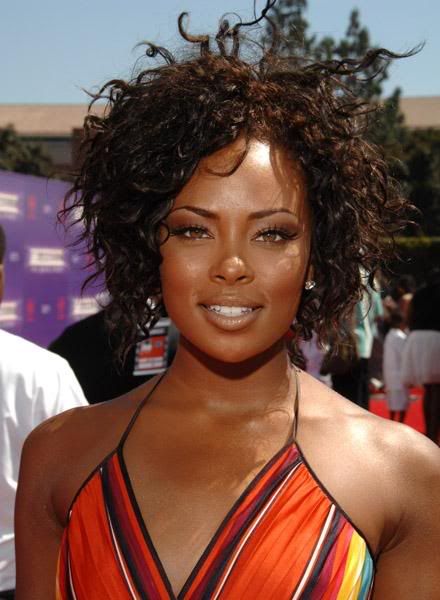 The Young and the Restless
star,
Eva Marcille
(Tyra) makes her rounds on the talk show circuit. The former
America's Next Top Model
winner sits down with the self-proclaimed "Queen of all media"
Wendy Williams
on
The Wendy Williams Show
on Aug 5.
By Luke Kerr on July 29, 2009


Wendy Williams took on the topic of the Octomom's new reality series during a segment on her show, but it was an audience member who stole the show.
By Jillian Bowe on July 12, 2009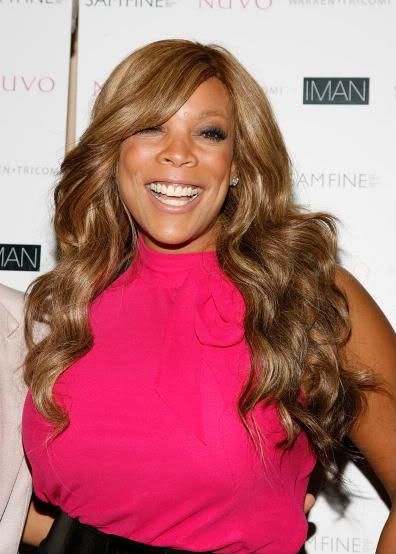 Let the craziness ensue! Female shock jock-turned-daytime gabber,
Wendy Williams
hits TV screens tomorrow for the official debut of
The Wendy Williams Show
. Readers may recall last year, Williams netted a six-week
sneak peek
deal with Fox to determine if the show would be a pass or go in select cities. Fast forward a year later, and she has now become nationwide—much to the chagrin of our
Jamey Giddens
. Singer/actress
Vanessa Williams
(Wilhelmina;
Ugly Betty
) kicks the week off as Williams' first guest.
By Luke Kerr on January 19, 2009
Ready for some more
Wendy Williams
in 09? Last August we
blogged
how
The Wendy Williams Show
was scheduled to air in the top 18 TV markets. Now
TV Week
is
reporting
that
The Wendy Williams Show
will air in 45 of the top 50 TV markets and will cover 70 percent of the U.S. If you haven't watched
The Wendy Williams Show
check out the clips from last year when
Aubrey O'Day
appeared
as a guest. If every guest's visit turns out like the one by
Omarosa,
this is a show you
won't want to miss
.
By Jamey Giddens on August 18, 2008
Move over Maury and Jerry, there's a new provocateur of the less-than-seemly aspects of human nature in town. Radio Shock Jock-turned-daytime drama queen
Wendy Williams
' self-titled talker is set to debut in mid-2009 with a comittment from Fox television stations in 18 markets, according to
Broadcasting and Cable
.
Williams recent six weeks "test run" proved successful enough to warrant the show being picked up for a full season. I can't help but find the irony in "conservative" Fox being the media giant responsible for unleashing Wendy Williams on the airwaves. Somewhere Omarosa is practing her neck roll for round two.