Walt Willey
By Daytime Confidential on April 12, 2010
Last week Luke and Jamey interviewed All My Children's Walt Willey (pictured above with the ACME cast) about his hosting of ACME Comedy Theatre's "Unscripted Hollywood Dream Role" on April 9 and now you can see photos from the event. Check them out after the jump! READ MORE
By Daytime Confidential on April 07, 2010
Jackson Montgomery is back, and we've got him! On today's episode of the Daytime Confidential podcast, Luke and Jamey talk to All My Children veteran and all around nice guy Walt Willey, who recently reprised his signature role as Erica Kane's (Susan Lucci) most enduring lover on the sudser.
This Friday, April 9 at 9 pm Willey will be appearing at SoCal's hottest spot for sketch comedy, ACME Comedy Theatre, where he will be hosting "Unscripted Hollywood Dream Role". Willey offers DC listeners a preview of his upcoming show, and gives his hilarious reaction to having witnessed the infamous Kato Kaelin hosting the show when he first visited ACME.
"He's held up good since the white van days," Willey quips.
Then the discussion shifts, of course, to what it's like for Willey to be back in Pine Valley— by way of Los Angeles instead of New York— and to be working again with the likes of Rebecca Budig, Vincent Irizarry, Julia Barr, and of course the unforgettable Susan Lucci. It's an interview Pine Valley lovers and comedy buffs alike won't wanna miss!
If you are in the SoCal area be sure to go see Walt Willey in ACME Comedy Theatre's "Unscripted Hollywood Dream Role" this Friday night at 9 pm. ACME Comedy Theatre is located at 135 N. La Brea Ave Hollywood, CA 90036. For everyone else, you can watch the show being streamed live at www.acmecomedy.com. We will also be posting a reminder with the link on the blog before the show. Also, be sure to visit Walt Willey's official website Willey World.
Hang out in the Daytime Confidential Forums and discuss your favorite soaps, primetime TV series and movies.
Help support and improve the Daytime Confidential podcast: Take a few minutes to fill out the two Daytime Confidential listener surveys: Listener Survey A l
Be sure to leave your comments on all the latest goings on in the world of soaps by calling the Daytime Confidential comment line by calling 917-677-9757.
Listen to Daytime Confidential by clicking on the Daytime Confidential Player at the bottom of this post or Download us for FREE via iTunes. Vote for us on Podcast Alley. Add us as a Friend on MySpace and Facebook.

READ MORE
By Jamey Giddens on March 04, 2010
We Love Soaps TV
has a batch of new interviews up with the men and women of
All My Children
. Hosted by
Stephen Seidel
, who starred in
Roger Newcomb
's sudsy flick
Manhattanites
, the interviews feature such Pine Valley dwellers as
Bobbie Eakes
,
Julia Barr
,
Denise Vasi
,
Shannon Kane
,
Natalie Hall
,
Brittany Allen
,
Jamie Luner
.
Vincent Irizarry
,
Jacob Young
,
Cornelius Smith Jr
.,
Walt Willey
and
Adam Mayfield
. See the revealing chats after the jump!
READ MORE
By Jillian Bowe on December 01, 2009
The interim writing regime is off to a running start over at All My Children. Michael Fairman spoke with the face of daytime, Susan Lucci, about her altar ego's romance with Ryan and what fans can look forward to.
MICHAEL: Ryan, Greenlee and Erica will possibly have a triangle in the New Year. Are you looking forward to that story?


SUSAN: I have no doubts about that. The Ryan/Erica thing is very new and we have had some fun stuff to play just before Thanksgiving, and certainly Greenlee coming back into the picture will complicate things. I think it might also mean that Jackson may be back, so we can have a lot of complications all the way around.
For more with Lucci and the daytime stars at the Christmas parade click here READ MORE
By Jamey Giddens on August 05, 2009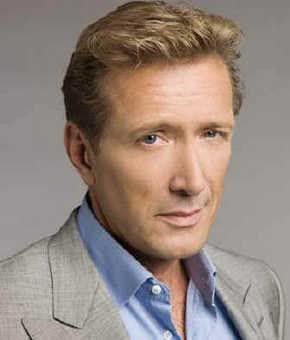 This just in
. According to insiders,
Julie Hanan Caruthers
has re-signed her contract with
All My Children
. Hanan Caruthers will in fact remain as executive producer as AMC makes its transition to Los Angeles and its new high definition filming style.
Walt Willey
(Jack)
on the other hand may not be so lucky.
"Walt is officially off contract," says a mole. "Also, Ray Mac Donnell wasn't at the cast meeting." READ MORE
By Jamey Giddens on July 31, 2009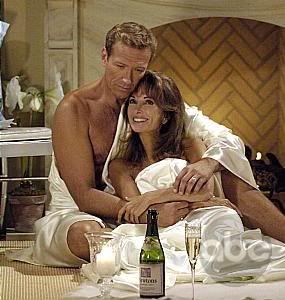 Sources are telling
TV Guide Canada
's
Nelson Branco
All My Children
may be trying to phase out leading man
Walt Willey
(Jackson), and push daytime's most famous face
Susan Lucci
(Erica)
to take recurring!
Don't expect the contract player to appear in Pine Valley "for a while; they want to force him on recurring," maintains an insider. ABC is also trying to figure out a way to throw Susan Lucci (Erica) on recurring, offers a major network insider. "She just costs too much," he/she explained. Don't worry, fans — the network doesn't know how they will pull this off, but they're trying to find a way to do it. Hello: L.A.!
For more from this week's Suds Report go here.