Wally Kurth
By Brian Peel on June 17, 2009

FINALLY, Days of Our Lives have pulled out the stops and announced that fan favourite characters, some also tinkering on veteran status, are making a comeback to the shows canvas. Announcements that Crystal Chappell and Wally Kurth are coming back to Salem as Dr Carly Manning and Justin Kiriakis respectively, have sent extreme waves of excitement throughout every DAYS fanbase around the globe. READ MORE
By Regan Cellura on June 16, 2009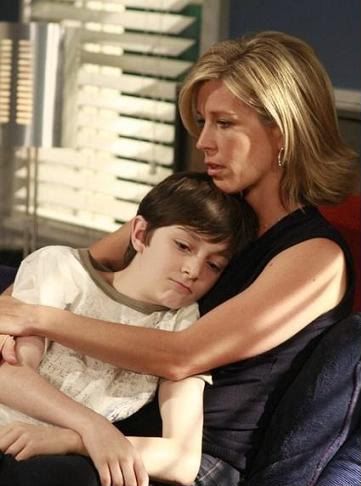 Here's the Scoop! 06.16.09
I may be too depressed to write these today… my only hope for a resurgence of the Quartermaines just went back to Days of Our Lives. If you haven't heard, Wally Kurth is reprising his role as Justin Kiraikis on the NBC soap. Now, I know he's not the only Q in the family vault that GH COULD pull out but he's the one I wanted back. What's a GH fan to do, especially one who's taken a vow of positivity when one of her faves signs on with another soap? How in the world do I stay positive after that one? Ned had so much potential and an offspring! On to the scoop… be warned, the vow of positivity may be taking a mini-vacay today (not like I was really sticking to it anyways).
Morgan… RUMORS of his distress. What's the haps? Of course its mob related and MAY have something to do with that botched hit Claudia orders on Jason. COULD this Dominic character be the hired gun? Will he need an insurance policy when the hit goes bad? Is Morgan that insurance policy? I have a question for Mr. Guza – or any GH writer for that matter – are all kids part of mob violence in your world? Do all pregnancies have dire straits? And who exactly was forever scarred by law enforcement? Some of these answers MAY explain so much. Whatever their reasons, that's quite the welcome for nuMorgan. Throw him right into the middle of your mob mess! READ MORE
By Jamey Giddens on June 16, 2009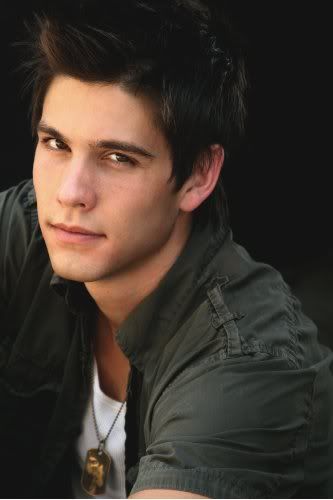 Okay, I have absolutely no intel on this, so it is purely soapy speculation on my part, but I can't help but wonder if Chad (
Casey Jon Diedrick
), who has been spoiled to be the father of Mia's (
Taylor Spreitler
) baby, will turn out to be one of Justin and Adrienne's (
Judi Evans
) four sons, now that
Wally Kurth
is returning to the show? Justin and Adrienne's sons are, Alexander—the biological son of Justin's mistress Anjelica Deveraux Curtis (played first by
Jane Elliot
who later portrayed Kurth's mom on GH; then
Judith Chapman
)— adopted twins Victor II and Joseph (named for Justin's Uncle Victor and Adrienne's mother Jo), and Jackson (named for Adrienne's brother Jack Deveraux), the later being the sole child the couple conceived together. Can you imagine if Victor (
John Aniston
) learns Nicole (
Arianne Zucker
), the bitter ex-wife he loathes, switched a Kiriakis child, who ended up dying, at birth? !
By Jamey Giddens on June 16, 2009
It was a tale as old as time—tragic heroine from the wrong side of the tracks meets dashing Greek shipping heir with an impossibly evil uncle hellbent on keeping them apart! Justin and Adrienne were among
Days of Our Lives
best couples of the late 1980s early 1990s. DAYS is
finally
proving they want to stay on the air, first by bringing back
Crystal Chappell
as Carly Manning and now
Wally Kurth
as Justin Kiriakis. Again, hoping Adrienne (
Judi Evans
) and her and Justin's four kids will be right behind him! Mvid courtesy of
PRITCHIE03
.
By Regan Cellura on June 16, 2009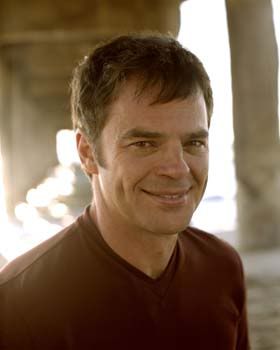 Justin Kiriakis is heading back to Salem!
Soap Opera Digest
is reporting that
Wally Kurth
(ex Ned Ashton, GH; ex Sam, ATWT) will reprise his role on the NBC sudser. As a
General Hospital
fan, are TPTB making some huge mistakes? With
Lynn Herring
returning to daytime
over at ATWT and now Kurth headed back to
Days
maybe
Jamey's wishful casting
wasn't too far off. It seems to me that plenty of
GH
alums are ready and willing to return to daytime and I'll bet the ranch that
GH
never called Wally either.
By J Bernard Jones on May 29, 2009
Dear Ms. Phelps,
I will keep this brief.
In the name of all that is holy, change the frakkin' opening credits to General Hospital!
I don't know which is worse on your part, the fact that it seemingly takes half a decade to add or subtract contract cast members or that ding dang ending shot of all "The Men of GH" — half of which aren't even on the show anymore.
How is that a show like Guiding Light, which you once produced and with 1/84th your GH budget, can manage to keep its opening credits updated to current storylines on a daily basis but GH, having laid out $3 million to upgrade its studio facilities to high definition, somehow can't get it together to find a way to digitially erase Justus Ward (last played by M'fundo Morrison), a character who has been dead since 2006? READ MORE