Vivica A. Fox
By J Bernard Jones on July 25, 2009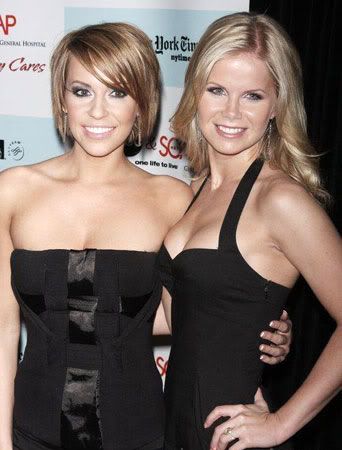 Dear Mr. Valentini,
I love One Life to Live, I really do. I haven't written much recently about your show on Daytime Confidential because there is so much going on at any given time that it can be hard to get a handle on which areas to focus. This is not a bad thing. You and your head writer Ron Carlivati have fashioned a fast moving, entertaining, and thoroughly engaging hour of daytime television that has catapulted it to the top of ABC's afternoon lineup. Bravo! There is far more good than bad on OLTL and in this case, no news can usually be good news. There is, however, one little thing that bugs me and it occurs to me that you — and only you — can fix it:
For the love of Harding Lemay, please put a merciful end to the disastrously choreographed fights between Gigi & Stacy! READ MORE
By Jamey Giddens on April 13, 2009
Remember my
Wishful Casting
about divalicious
Vivica A. Fox
reprising her role as Stephanie on
The Young and the Restless
? It appears the actress would be up for it!
TV Guide Canada
's
Nelson Branco
chatted with his BFF Fox, who had this to say:
Fox, who is hosting TV Land's new reality series, Cougar, and will once again be featured in the upcoming season of Curb Your Enthusiasm, tells The Suds Report that she would welcome "any opportunity to re-join the Y&R family. I loved my time there. It would be fun to work with Kristoff St. John [Neil] again. My time on Y&R was cut short because after debuting, I was cast in Independence Day with Will Smith. I would never say never to daytime. I will always have fond memories of my time in soap land." READ MORE
By Jamey Giddens on April 06, 2009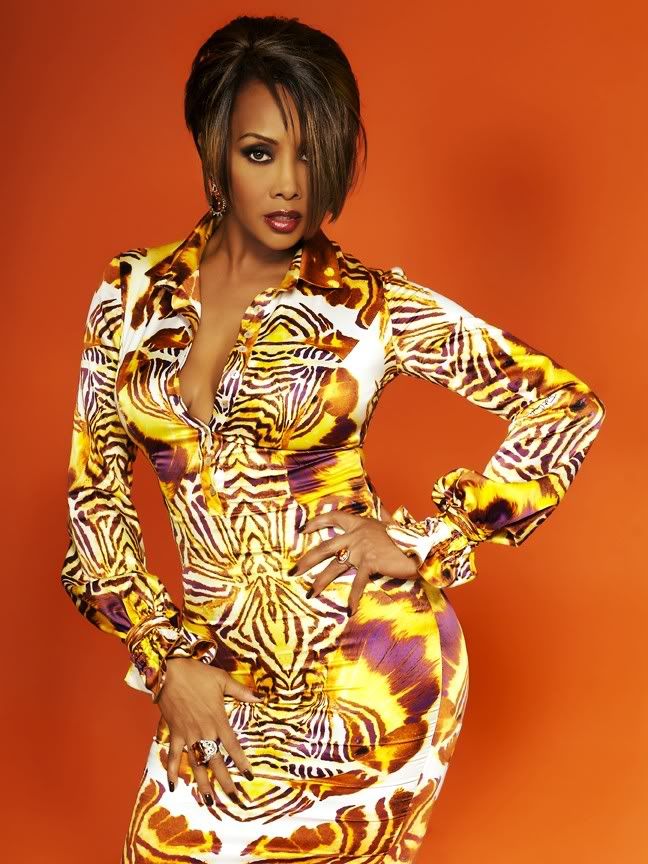 While discussing
Bryton McClure
being bumped to recurring on Y&R, a bit of inspiration hit me. Why doesn't the CBS sudser simply bring back
Vivica A. Fox
as Stephanie Simmons? Back in the mid-90's, the late Dru (
Victoria Rowell
) convinced her sister Liv (
Tonya Lee Williams
) to hook Malcolm up with Stephanie in order to keep Malcolm away from her and Lily. The relationship soured because Stephanie was too focused on her medical career, but in real life, Fox landed a role in
Independence Day
, and the rest as they say is history. Or is it?
READ MORE
By Jamey Giddens on February 13, 2009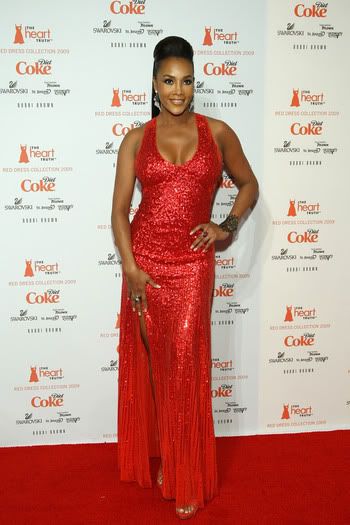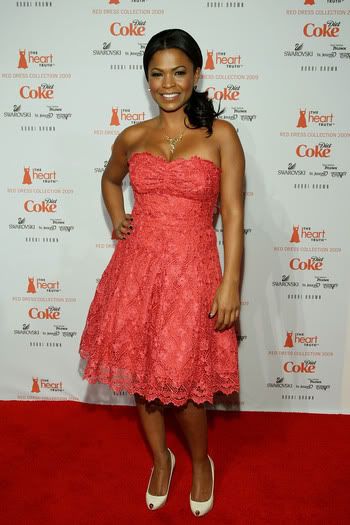 Susan Lucci
wasn't the only soap diva dropping it like it was red hot at the Heart Truth Red Dress Collection Fall 2009 Fashion Show tonight in New York. Former soap starlets
Vivica A. Fox
(
Days of Our Lives, Generations, The Young and the Restless, Beverly Hills, 90210
) and
Nia Long
(
Guiding Light
) also tore in up in red. All that's missing is
Ugly Betty
's
Vanessa Williams
and
we would have a
Soul Food
Movie Reunion in Red!
By Luke Kerr on February 05, 2009
Vivica A. Fox (ex-Stephanie The Young and the Restless) went hunting for a hosting gig and brought herself home a cougar. According to The Hollywood Reporter Fox has signed on as host of TV Land's The Cougar. The reality show, in which "older women search for love among a pool of younger bachelors," will air for eight episodes.
By Jamey Giddens on August 24, 2008
From
Days of Our Lives
to turns on hit primetime shows and A-list movie roles, Vivica A. Fox has seen and done it all during her 20-odd years in the business. I recently caught up with the fabulous Ms. Fox via cell phone, while she was in Toronto for a 44th birthday party thrown by some of her best friends, including our pal Nelson Branco (
TV Guide Canada
). Fox talked about her role as Maya on the groundbreaking-yet-short-lived NBC soap
Generations
and provided inside dish on her new VH1 reality show
Glam God with Vivica A. Fox.
Daytime Confidential: First of all, I just wanted to say how great you looked in the pics from your birthday!
Vivica A. Fox: Thank you so much! I had a fabulous night. My friends really know how to treat a sister well! Muzik [the nightclub where Fox's party was held] really knows how to turn out a great event. It was glamorous, elegant; I will recommend Muzik to anyone wanting to have a classy affair. It was unbelievable.
DC: So let's talk about your new show for VH1, Glam God with Vivica A. Fox. What is the concept behind the show?
VAF: Glam God is basically a styling show. We moved 12 stylists into a loft in downtown LA and put them to the test for the chance at a $100,000 prize and their own styling agent. READ MORE