Victoria Rowell
By Jamey Giddens on March 12, 2009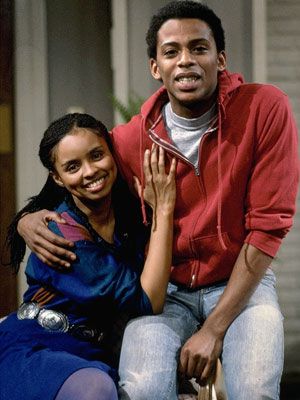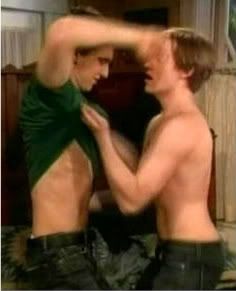 Daytime television has come a long way from the time when soap operas solely revolved around the lives of Midwestern WASPs. Thanks in large part to
Agnes Nixon,
and the racially and socially diverse landscapes she brought to the artform with her daytime dramas
One Life to Live
and
All My Children
, people of color began to carve out a niche on daytime in the late 60's and early 70's. Nixon was also responsible for creating signature roles for women like
Robin Strasser
and
Suan Lucci
, both of whom have been quoted as saying they had been told their look was too "ethnic" for television early in their careers.
READ MORE
By Jamey Giddens on March 05, 2009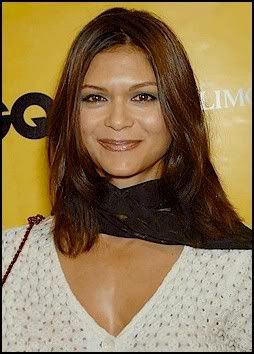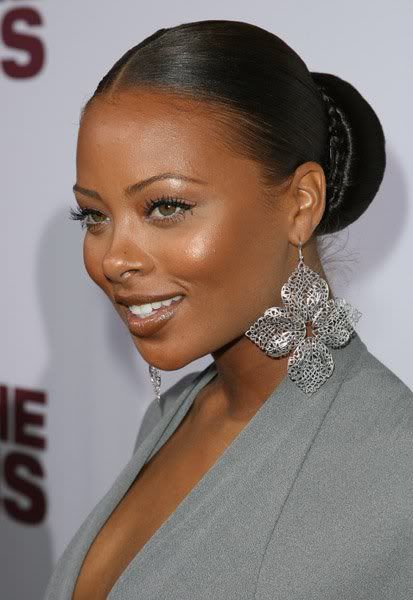 We just found out that
The Young and the Restless
actress
Nia Peeples
apparently
put a few peeps at the CBS soap on blast during her interview with
Brandon's Buzz
.
Now we haven't heard the interview ourselves yet—can't wait to get home and listen!—but according to a summary at Soap Opera Network, Peeples allegedly (Y'all know I'm a journalist so I have to say allegedly until I hear it for myself, no disrespect!) talked about how Y&R executive producer Maria Arena Bell allegedly tried to fire her when she took over the show and that the brass lied to her saying she would remain on recurring and her character Karen in Genoa City, then when Peeples, who was hired by Lynn Marie Latham, showed up to tape her last show the script read that Karen was moving to New York. According to Peeples, they were probably afraid she wouldn't show up to tape her last show! READ MORE
By Jillian Bowe on December 02, 2008
Interesting things are happening with The Young and the Restless coming 2009.
According to Maria Arena Bell, Victoria Rowell (Drucilla) is not coming back and there aren't any plans for her to return either.

Katherine: Her return from the dead is going to be complicated.
Christine: The lawyer formerly known as Cricket (Lauralee Bell) will return to Genoa City.

Nuptuals: A extravagant wedding is going to be organized for two main characters in the Spring
Death: A central character will bite the bullet in a stunning way.
Rumor: Adam and Heather on the way out? That's the word from Soap Opera Weekly, once the duo get married. Keep in mind its a RUMOR and not fact.
Coming up: A wedding planner for Adam and Heather makes their way onscreen on Dec. 12.
By Luke Kerr on October 29, 2008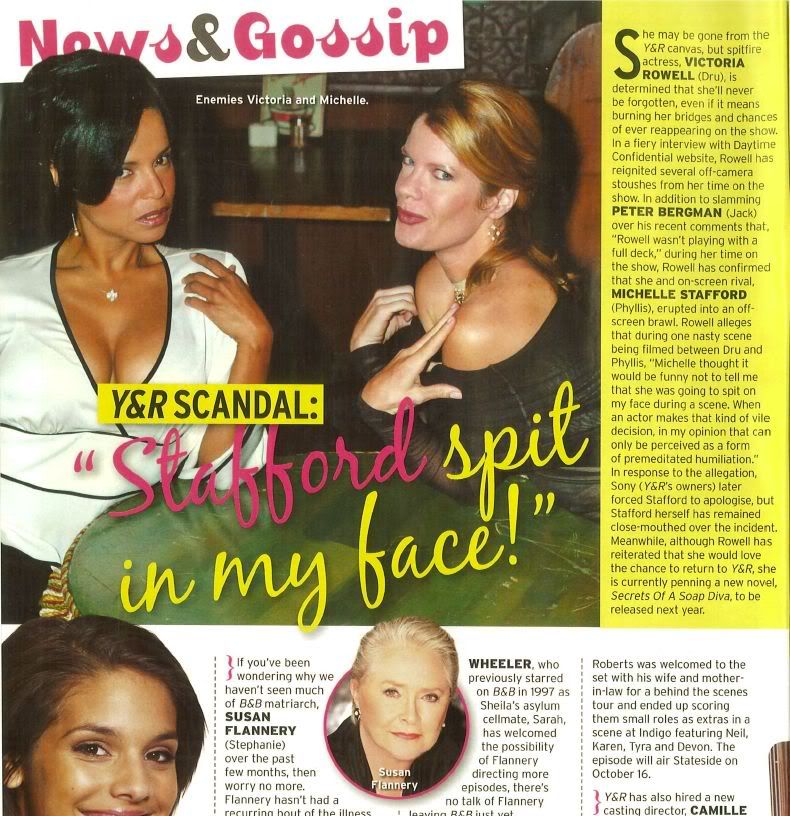 Daytime Confidential's recent explosive interview with Victoria Rowell, where she revealed backstage turmoil with costars Michelle Stafford and Peter Bergman was recently featured in Australia's Soap World magazine. Thanks to Soap World for giving us the shout out and congratulations on your 10th anniversary.
RELATED: Victoria Rowell Interview
By Daytime Confidential on September 10, 2008
(Editor's Note: This episode of Daytime Confidential featuring Victoria Rowell [ex-Drucilla Winters, The Young and the Restless] was set to air as our special 300th episode however, after completing the interview, we realized we couldn't sit on it. Download it now to find out why!)
From her unforgettable debut in 1990 as Drucilla Barber, the street smart niece of Mamie the Abbott maid on The Young and the Restless, through today as a world-recognized advocate for foster children and a New York Times Best Selling author, few actresses in the history of daytime television have made the kind of impact of Victoria Rowell. Who better then than Rowell to help Daytime Confidential celebrate our 300th episode?
Rowell speaks to Luke and Jamey from Atlanta, GA, where she is busy doing press for her hugely successful memoir The Women Who Raised Me, as well as writing her juicy first novel–Secrets of a Soap Opera Diva.
Rowell talks about the experience of being out on the road for the past 17 months "pressing flesh" with the droves of fans who have adored watching her on the big (Distinguished Gentlemen, Eve's Bayou) and small screen (Y&R, Diagnosis Murder) for the past 25 years.
She talks passionately about her work with foster children via the foundation she started almost 20 years ago, the Rowell Foster Children's Positive Plan (RFCPP). She elaborates on how her other passion, ballet, helped her carve a niche for herself in the world as a 17-year-old girl, fresh from the foster care system and why the RFCPP strongly utilizes the arts to teach its students discipline.
Rowell then provides a revealing and sometimes shocking glimpse into her time on The Young and the Restless, where she rose to fame as the insurmountable Dru. She remembers how it felt to work with the legendary Bill Bell, whom she shares she was as "thick as thieves" with. She tells how the daytime pioneer allowed her to help shape many storylines for the Barber-Winters family over the years, including Dru's ballet storyline, the Congressionally-recognized foster care storyline which helped win Bryton McClure (Devon) the Emmy, and how that spirit of collaboration and trust died with Bell.
She reveals how it feels to have never won the Emmy herself (she was nominated twice and boasts 11 NAACP Image Awards) and why she feels a "gang mentality" exists among much of the cast of daytime's number one show in terms of Emmy voting. She tells how on set popularity is measured above actual talent when it comes to making the all-important list of pre-nominees.
Rowell goes on to respond to remarks made by former Y&R costar Peter Bergman (Jack Abbott) in an interview with TV Guide Canada's Nelson Branco. Rowell reveals just why she feels Bergman is absolutely right, she wasn't "playing with a full deck", but, not in terms of her sanity, in terms of onset equality.
She talks about what it was like working opposite Michelle Stafford (Phyllis Newman) and why an onset violation resulted in Sony Pictures Studios (which co-owns the CBS soap with Bell Dramatic Serial Company) having to get involved to facilitate an apology.
She answers a Daytime Confidential reader's question about why Lily (Christel Khalil) doesn't seem to have her mother's spirit and responds to questions about when and if she will ever return to Y&R. It's only fitting that this, our 300th episode, is Daytime Confidential's most revealing, poignant, jaw-dropping, interview ever.
To register for the Sail The High Seas with Victoria Rowell Cruise, visit Advantage International or call 877-238-6843 to speak with Gene or Ja-Vonne Harley. The Sail The High Seas with Victoria Rowell Cruise takes place May 3 - 10, 2009.

Visit these Victoria Rowell related links: Victoria Rowell Official Website l Rowell Foster Children's Positive Plan l Advantage International

READ MORE
By Luke Kerr on September 08, 2008
Almost two years ago the Daytime Confidential Podcast debuted as the first podcast to cover all of daytime.
Back then I would have never guessed that we would be celebrating our 300th episode with one of daytime's biggest names, the incomparable Victoria Rowell.
When questioned about our 300th episode over the past several weeks by our loyal listeners in our forums at TV Fan Online, I told them we had a big surprise in store and that they'd have to wait until I announced it. However, in his exclusive story "I have yet to be asked back" Jamey let the surprise out of the box before I could announce it. We may have to start calling him Naughty Jamey and find another name for Naughty Nicki.

Ask Victoria Rowell a question!
The success of the Daytime Confidential Podcast and DaytimeConfidential.com wouldn't be possible without you, our listeners. As a small token of our appreciation, we asked Victoria if she would be willing to answer some of YOUR questions and she has graciously agreed to do so. Three lucky listeners/readers will have their questions read on the podcast.
Be sure to read the rules after the jump before posting your question.

Your favorite Daytime Confidential Podcast moments.

Daytime Confidential's 300th episode will air some time the week of September 15, 2008. Be sure to call the Daytime Confidential comment line with your favorite Daytime Confidential Podcast memories and moments before the weekend and they will be included at the end of our 300th episode. Call: (917) 677-9757 READ MORE