Vanessa Marcil
By Luke Kerr on September 10, 2010
Vanessa Marcil Giovinazzo has an appointment with The Doctors. On September 17 the General Hospital superstar will appear on the health talk show as part of their "Motherhood Survival Club" episode.
Photo Credit: The Bannen Way
By Regan Cellura on September 09, 2010
Here's the Scoop!
Kudos to Maurice Benard and Vanessa Marcil Giovinazzo as Brenda and Sonny have not missed a beat. The story behind it though, not sure I'm behind it. I must admit, it sort of bores me. Of course there is plenty coming up for Ms. Barrett who will not be Mrs. Sinclair. Not that any of us are surprised, Brenda is not going to be paired with some movie star when she can be with a mobster. It's The Balkan and his minions that are still an issue for the philanthropic model as Brenda makes another escape from The Balkan's men. Suzanne makes a call to the States for help. Its Jason to the rescue as Suzanne wants him to travel to Rome to protect his ex-wife. Despite thinking Brenda is a royal pain in the you know what, Jason heads to Rome to check on her. READ MORE
By Luke Kerr on September 06, 2010
This Week in Daytime,
I teared up at As the World Turns' tribute to Nancy Hughes (Helen Wagner). The episode contained so many wonderful flashbacks. I was in the midst of patting myself on the back for not letting it get to me when they began Nancy's Thanksgiving prayer and I knew I was a goner. Of course, that touching scene was immediately followed by Katie's (Terri Colombino) flashbacks of Nancy. I know each ATWT fan has their own fond memories, but there are three reasons I fell in love with ATWT and Oakdale. 1) I discovered ATWT because it was where my beloved Another World characters ended up. 2) I couldn't get enough of Jack (Michael Park) and Carly's (Maura West) on again/off again relationship 3). Katie and Simon's (Paul Leyden) romance–nurtured by Nancy–hooked me. Share your favorite Nancy Hughes moments in the comments. We miss you Helen Wagner.
By Jamey Giddens on September 03, 2010
Our last hopes at reigniting the "Supercouple" as a phenomenon are finally back in one another's orbits. That's right
General Hospital
fans, Sonny and Brenda (
Maurice Benard
and
Vanessa Marcil Giovinazzo
) are together at last, and
ABC Soaps in Depth
has their sexyliciousness oozing all over their latest cover!
Let's hope this reunion finally gives GH and its ratings the boost we've all been so desperately waiting for. Check out a teaser blurb from this week's Soaps in Depth after the jump: READ MORE
By J Bernard Jones on August 25, 2010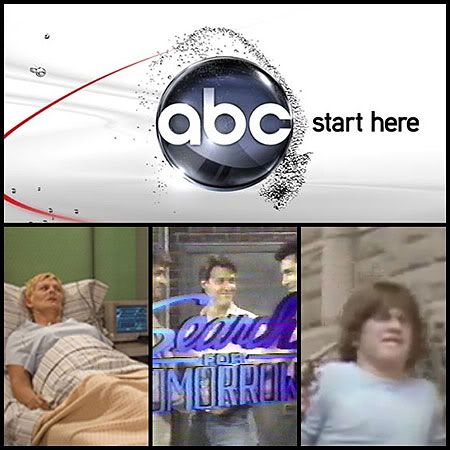 Watching the ABC daytime lineup lately has been a little déjà vu for this old time soap viewer. Perhaps "copying" is too strong a term. Maybe "homage" would be a better word or, perhaps, "sticky fingers." On the other hand, the stories in question here are different from either classic soap opera tropes (boy/girl-meets-hates-falls-in-love-with-girl/boy stuff) or classic soap cliches (supervillain-returns-from-the-dead-with-an-evil-twin shenanigans) because of their very specificity.
All three of the ABC's daytime dramas currently are airing stories or arcs that have been a little too close to the mark of several cancelled Proctor & Gamble shows, begging the question "Does Brian Frons really admire those old, now defunct serials as much as he loves pilfering CBS soap stars?" Let us count the ways: READ MORE
By Luke Kerr on August 11, 2010
What are your First Impressions of Vanessa Marcil Giovinazzo's Return to General Hospital as Brenda?