Vanessa Marcil
By Jamey Giddens on May 04, 2009
The prosecution rests our case, Spam McCall you are guilty of being a Brenda Bot! Go on Carly-Tams, roll that neck! I swear that girl was a sistah in another life! By the way, BEST CARLY EVER!
"Although Brenda's was more stylish!" BWAAAAAA ! Thanks Riatson for the video!
By Luke Kerr on March 17, 2009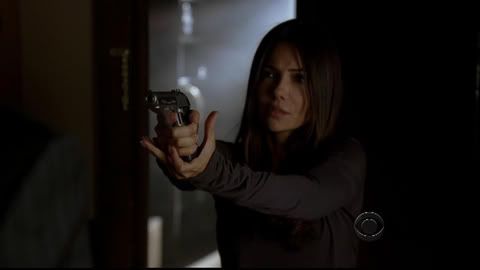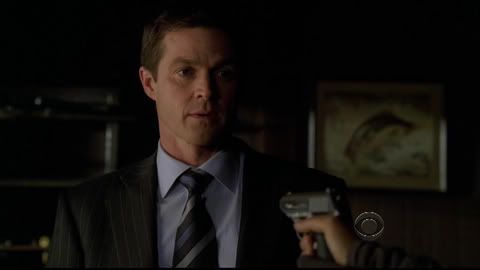 If Guza watched tonight's episode of
Without A Trace
there must be a whole lot of weeping and gnashing of teeth going on at one Port Charles Lane. There
Vanessa Marcil
was caught up in a mob related storyline, pulling a gun on a FBI agent, running for her life from the mafia and in the preview for next week's preview she sleeps with the FBI agent she pulled the gun on. It was a Guza fantasy come to life in primetime. I won't spoil the twist at the end of the episode for those who haven't watched it yet, but it should have fans tuning back in next week to find out what happens. More pictures after the jump.
READ MORE
By Regan Cellura on March 11, 2009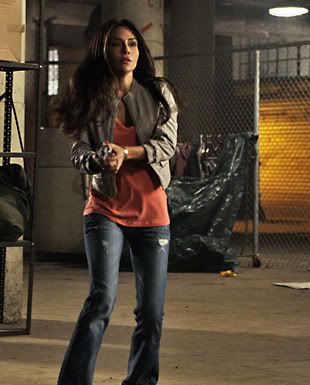 Here's a look at
Vanessa Marcil
's upcoming appearance on
Without a Trace
. Check out
TVGuide
's take on what's coming up for the CBS crime drama:
On "Heartbeats," airing March 31, the agents have suspects galore when a Russian matchmaker disappears. On "Hard Landing," airing April 7, Vanessa Marcil continues her run as Martin's love interest, as the agents search for a billionaire's son whose plane crashes in the woods.
In other Without a Trace (and Cold Case) news, Michael Ausiello is reporting possible trouble for the procedurals.
Multiple sources confirm that cost-conscious CBS has informed the producers of Without a Trace and Cold Case that the long-running procedurals are facing possible cancellation come May.
By Regan Cellura on March 04, 2009
It appears the NBC show is officially over. Two of the stars of
Lipstick Jungle
have landed pilots. Both
Lindsay Price
and
Kim
Raver
are taking their talents to the Alphabet network. According to
The Hollywood Reporter
, Price has been cast in
Eastwick,
a TV version of the popular film
The Witches of Eastwick,
while Raver has signed on for
Inside the Box
.
RELATED: Vanessa Marcil Enters the Jungle I Let the Vanessa Marcil Return Rumors Begin! I Lipstick Jungle Not Cancelled?
By Regan Cellura on January 16, 2009
Another day, another
Vanessa Marcil
casting that is not a return to
General Hospital
.
Michael Ausiello
has the
exclusive scoop
at EW.com.
In what is sure to silence those General Hospital comeback rumors (at least temporarily), Vanessa Marcil is joining CBS' Without a Trace for a multi-episode arc, sources confirm to me exclusively.

According to Ausiello, Vanessa is playing a social worker who MAY turn into a love interest for Martin. Marcil's appearance on Without A Trace kicks off on the show's 17th epsiode airing sometime in March.
Thanks to Keith for the tip.
By Regan Cellura on January 05, 2009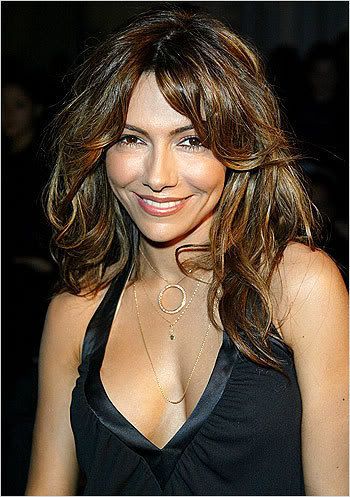 Did you catch
The Nanny Express
starring
General Hospital's
Vanessa Marcil
? The actress is making the rounds in support of the Hallmark Channel movie. Marcil took
Entertainment Weekly
's
"Pop Culture Personality Quiz"
and sat down with
TV Guide
's
Matt Mitovich
to
discuss her latest role
that is a far cry from some of her more famous ones.
READ MORE