Vanessa Marcil
By Jamey Giddens on April 08, 2010
Kudos to
Zach Arnold
, who took home an award at yesterday's
Streamys Craft Awards
for Best Editing in a Web Series. Arnold netted the accolade for his work on the insanely hot, well-written, directed and acted
Crackle.com
web series
The Bannen Way
. This is no doubt the first of many Streamys
Mark Gantt
and
Jesse Warren'
s breakthrough web serial— which costarred three of my fav-o-rite sudser alums,
One Life to Live
's
Brynn Thayer
,
General Hospital's
Vanessa Marcil
and
The O.C
.'s
Autumn Reeser
— will take home this Streamys Weekend, as the soap opera for boys is nominated for seven awards! (Pick up your Video On Demand copy of
The Bannen Way
here
.)
READ MORE
By Jamey Giddens on March 01, 2010
The 2010 Streamy nominations were announced today and many web projects with connections to the daytime soap community received recognition.
Venice
co-creator/star
Crystal Chappell
was nominated for Best Actress in a Web Drama, alongside
Buppies
lead
Tatyana Ali
. Chappell and Ali will face off against
Zoe Bell
(
Angel of Death
),
Rachael Hip-Fores
(
Anyone But Me
) and
Sophie Tilson
(
OzGirl
). May the best daytime-to-webtime diva win!
READ MORE
By Jamey Giddens on January 13, 2010
Okay, it is so not fair to compare
The Bannen Way
to any of the other web series we cover, considering the sleek, sexy serial got a $1 million investment from Sony, but a hella hot story doesn't cost much, and
The Bannen Way
definitely has one! Series creators
Jesse Warren
and
Mark Gantt
(who also stars as Neal Bannen, the coolest thief since Danny Ocean) definitely have a winner on their hands with this soap for guys about a thief who finds himself between the Mob and a hard place.
General Hospital
sex bomb
Vanessa Marcil
as the cunning Madison, certainly doesn't hurt the situation! Check out episodes 4-9 of
The Bannen Way,
then for more on the red hot series, visit my new favorite website for original, scripted content,
Crackle.com
!
READ MORE
By Luke Kerr on December 09, 2009
Check out these scorching images of General Hospital and Las Vegas alum Vanessa Marcil from the set of her new Crackle.com web serial The Bannen Way. Marcil plays Madison, a sexy, street smart thief, who proves a ready match for series protagonist Neal Bannen (Mark Gantt). Here's what the Crackle.com PR peeps have to say about Marcil's character:
"Madison is a beautiful street thief and brilliant con-artist. No one can be sure what she's up to, where she's from, or if her name is even Madison. She proves to be Bannen's match when he tries to recruit her for a job but his manipulative tactics don't work on her. Their relationship is a constant chess match that usually ends in a stalemate. She can be his greatest asset but often times turns out to be his foil."
This show looks FIYA! Take a look at the pics below. READ MORE
By Jamey Giddens on December 08, 2009
Uh, wow! Check out this ridiculously-hot trailer for
The Bannen Way
, an upcoming web series from
Crackle. com,
costarring
General Hospital
alum
Vanessa Marcil
! The series stars
Mark Gantt
(who also serves as co-writer and executive producer) as Neal Bannen, a "charming con-man with a police chief for a father, a mob boss for an uncle and a weakness for fine women, who wants to turn his life around and leave the criminal lifestyle for the straight and narrow. But after gambling away the funds he had earmarked to pay off his final debts, Bannen must accept one more job working for his uncle, Mr. B, to retrieve a mysterious black box."
READ MORE
By Jamey Giddens on June 10, 2009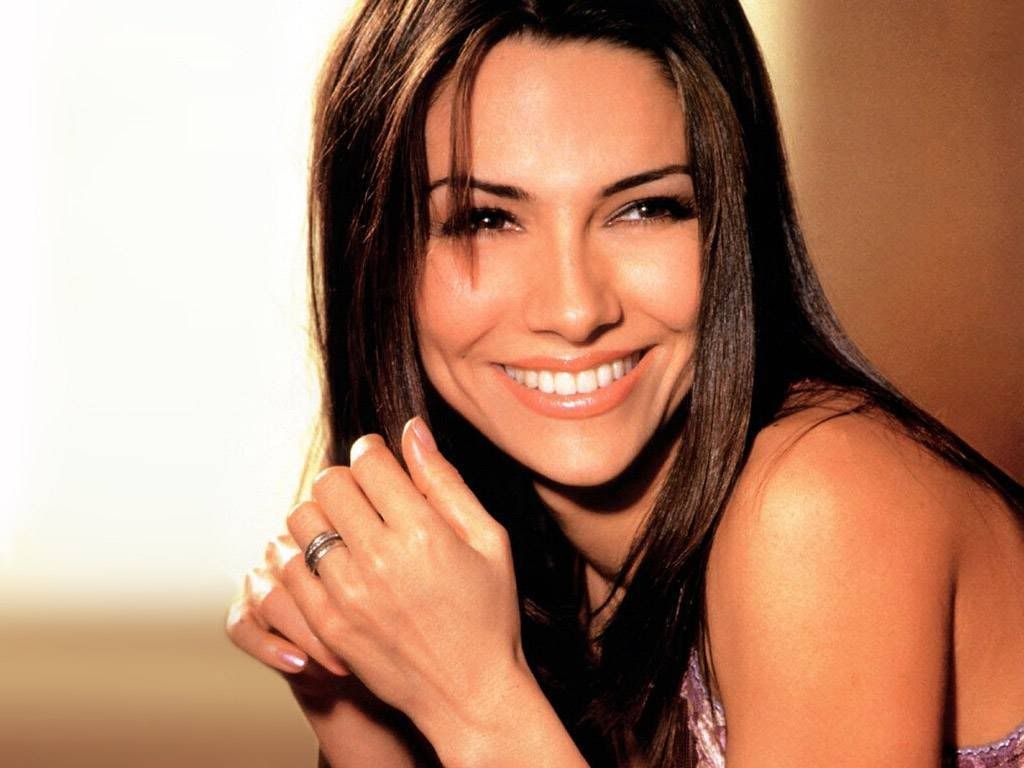 Inspired by
Babs
and
Chris Goutman'
s
recent casting coup
, I got to thinking about what the next ultimate casting power move should be for the best soap not currently airing on television —
As The Executives Turn
. Since I don't see
Eric Braeden
leaving
The Young and the Restless
to play a new German mob boss, or Mikkos Cassadine on
General Hospital
anytime soon, I came up with the next best thing. What if Babs,
Auntie Ri Ri
and
Uncle Paul
convinced
Bob Guza
's muse herself,
Vanessa Marcil
(ex-Brenda) to join daytime's hottest show in the role of Victoria Newman McNeil Howard Carlton Hellstrom?
I'm sorry, licensing fees be damned, I can count six people right off the top of my head who could be shown the door in order for Ms. Marcil to make her way to Genoa City. When she last returned to GH, 800,000 viewers returned with her. Name another soap star who can spike numbers like that? Y&R should get Marcil's people on the horn ASAP! READ MORE