Van Hansis
By Mark on June 22, 2009
This week's promo for As the World Turns.
By Jillian Bowe on June 19, 2009
Those Oakdale boys are taking gay Paree (pun intended) by storm! On Oct. 17,
As The World Turns
stars,
Jake Silbermann
(Noah) and
Van Hansis
(Luke) are set to have their first international fan event in Paris. According to
We Love Soaps
, the Internet has made "Nuke" become a cult phenomena abroad. All proceeds from the event will be given to the European Region of the International Lesbian and Gay Associations. For more information visit,
www.MGCEvents.com.
By Jamey Giddens on June 18, 2009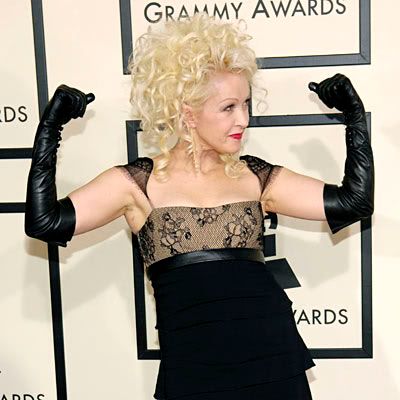 Girls Just Wanna Make a Difference
. First she got Nuke back together on
As The World Turns
, now she's helping fostering straight/gay alliances with the help of
Guiding Light
's Reva Shayne. When does pop music legend
Cyndi Lauper
sleep? The passionate gay rights activist has launched the True Colors Fund's Summer Online Auction, to help support the gay, lesbian, bisexual, transgendered community and their straight allies. Participants can bid on memorabilia and experiences with their fave celebs, including a lunch date with GL superstar
Kim Zimmer.
"I'm excited to launch the True Color's Fund Summer Online Auction. There literally is something for everyone. All of the proceeds will go to directly support the True Color's Fund's work to get everyone, especially my fellow straight allies, to do what they can to help make equality a reality for the GLBT community," said Lauper in a statement. READ MORE
By Jamey Giddens on June 09, 2009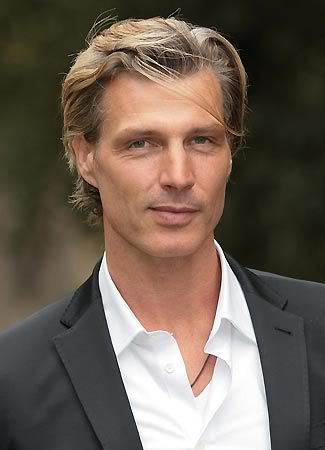 He may have tried to ship his boy Luciano (
Van Hansis
) off to a de-homosexualization camp, but make no mistake, Damian Grimaldi (
Paolo Seganti
) loves his son—and his son's mother.
Michael Fairman
caught up with Hansis and Seganti for
Advocate.com
, just in time for Father's Day. Check out what Seganti has to say about Damian's place in the Snyder's orbit.
Holden has always been Luke's "father." How does Damian feel now about his rival?

Seganti: It's always been a tough road there, because Damian has always been deeply rooted with Lily [Luke's mother]. He is not going there now, because it would jeopardize all the work he has done to get closer to Luke again. And he does not want to lose Luke's trust, and that's the main thing Damian wants ... to rebuild the relationship with his son and take his time. But Damian is still very much in love with Lily. Holden has always been his archrival. He took Damian's place. Damian was kicked out in the old days and it was not his choice. He fought to have custody of Luke and he lost it. He had no choice in the matter. He does not hate Holden; he is just the guy between him and his rightful wife and son. Damian is letting dogs sleep for now, but he is so connected with Lily, and inside he would love to form a family again. But he is not there yet ... so, one step at a time.
By Jamey Giddens on June 04, 2009
Hey guys, gals and gals who like gals, if you're wanting to find a comprehensive guide to all things soapy and gay, c
heck out Soapside
,
Michael Fairman
's new bimonthy column for
Advocate.com
! In the latest installment, Fairman previews his upcoming Father's Day chat with
Van Hansis
and
Paolo Seganti
, the talented men who bring
As The World Turns
' favorite gay coed Luke Snyder and his bio pop Damian Grimaldi to life. Fairman also gives up the soap dish on Y&R alumn
Lauralee Bell'
s
new web series
, her former leaidng man
Thom Bierdz'
s recent jaw-dropping return and encourages
Advocate.com
readers to help my BSS
Eden Riegel
write her Webby Award acceptance speech
.