Vail Bloom
By Jillian Bowe on December 12, 2008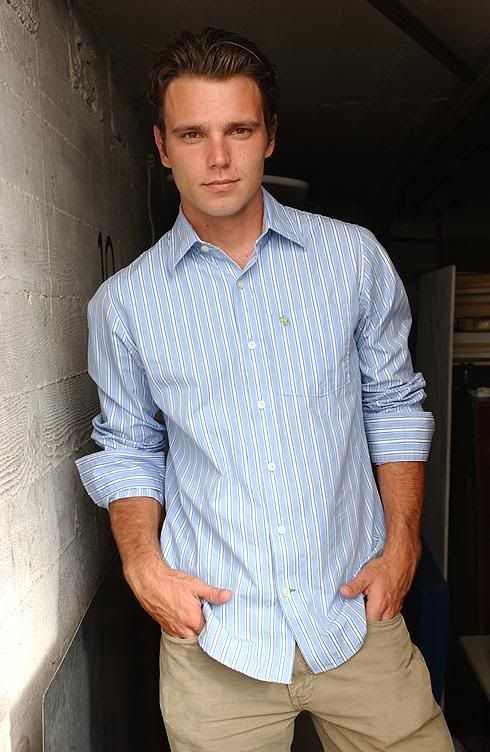 It appears that the number one soap in daytime's not done with its chopping block. Sources are saying,
Chris Egen
(Adam),
Vail Bloom
(Heather) and
Michael Gross
(River/Lowell) are all on the way out.
No word on when they will be gone but we hear it will be soon.
By Jamey Giddens on December 07, 2008
Ever since the return of
Tonya Lee Williams
as Dr. Olivia Barber Hastings Winters on
The Young and the Restless
was first announced, soap fans have been speculating about whether or not Liv's son, Nate could be far behind. Liv has mentioned Nate—the child she conceived with her deceased first husband Nathan and later raised with second husband Malcolm Winters (
Shemar Moore
)—several times since arriving back in Genoa City. According to the storyline, Lily(
Christel Khalil
)'s older cousin is away at medical school. I say its time Nate transferred to a university closer to Genoa City and I have the perfect person to play him–
Robert Ri'chard
.
Like Bryton McClure and Tatiyana Ali, Ri'chard grew up on our screens in such sitcoms as Cousin Skeeter and One on One, and would bring with him a built-in audience. In recent years he played Paris Hilton's love interest in the camptasically-bad horror flick House of Wax. READ MORE
By Jillian Bowe on November 17, 2008
Huh, not so smug anymore eh Adam? Brad's going to get his...
By Jillian Bowe on October 28, 2008

That Pert/Pantene girl's got some chutzpah doesn't she?
By Jillian Bowe on October 23, 2008

Another anniversary? Wasn't there one for The Newmans earlier this year?
By Jillian Bowe on October 18, 2008

The Mustache vs. The Pert Hair Girl is about to heat up...