Vail Bloom
By Jillian Bowe on July 27, 2009
By Jillian Bowe on July 23, 2009
By Luke Kerr on July 15, 2009
Heather (
Vail Bloom
) isn't the smartest cookie in the cookie jar, but you'd think after a while she'd tire of being duped. How many times has Victor or Michael Baldwin proven her wrong already? I wonder how she'll react when Adam's (
Michael Muhney
) antics are uncovered?
By Jamey Giddens on June 19, 2009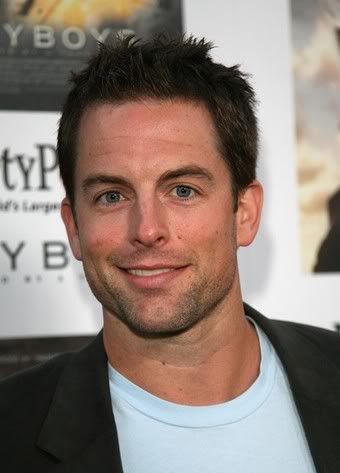 It looks like Adam's (
Chris Engen
until June 24;
Michael Muhney
as of June 25) goose is about to be cooked on
The Young and the Restless.
Next week Rafe (
Yani Gellman)
plans to search Adam's room to find out proof the Newman menace is framing his aunt Estella. By now you'd have to have been living under a rock not to know Adam will kiss Rafe to try to throw him off the scent, but sources are indicating there's more than a buss in store for this twosome— much more! The kiss will reportedly lead to Adam embarking on a scandalous affair with Rafe in order to keep the young attorney from spilling his secrets, all the while continuing to bed Heather (
Vail Bloom
)! Talk about blind man's bluff! Keep checking back with Daytime Confidential as this liquid hot story progresses!
Additional reporting by Jillian Bowe
By Jillian Bowe on June 19, 2009
Did I hear things right today on
Y&R
when gumshoe Paul (
Doug Davidson
) said to Nina (
Tricia Cast
) that Lily was a good judge of character, and with a straight face no less? I think I just felt Dru rolling over in her watery grave.
With Genoa City being a gossipy town, hasn't Paul heard of Lily's (
Christel Khalil
) track record with men? Kevin (
Greg Rikaart
) gave her an STD, Daniel (
Michael Graziadei
) decided to take up porn viewing as a hobby, Billy (
Billy Miller
) hustled her about baby Delia's paternity, and now comes the news that Cane (
Daniel Goddard
) isn't the Chancellor heir and Phillip III (
Thom
Bierdz
) is still alive.
READ MORE
By Luke Kerr on May 04, 2009

In the latest
Nelson Ratings
TV Guide Canada's
Nelson Branco
lists
Vail Bloom
,
Judith Chapman
and
Kyle Lowder
as his "Top 3 Guilty Pleasures."
Who are your Top 3 Guilty Pleasures?