Tyra Banks
By Mike Jubinville on November 22, 2008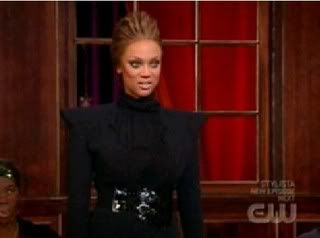 Love it or hate it? Tyra Banks goes all Battlestar Galactica for the final episode of America's Next Top Model.
By Luke Kerr on November 21, 2008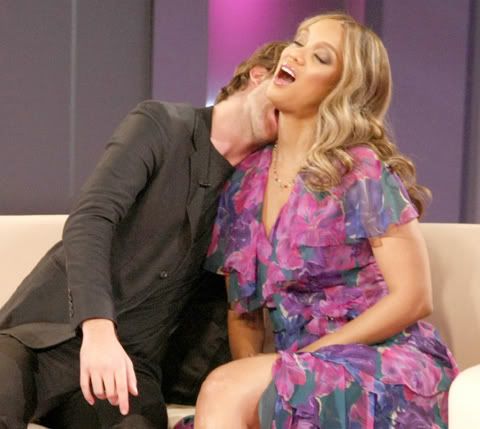 Take your best shot of Twilight star Robert Pattinson biting on Tyra's neck. Check out the clip after the jump. READ MORE
By Luke Kerr on November 14, 2008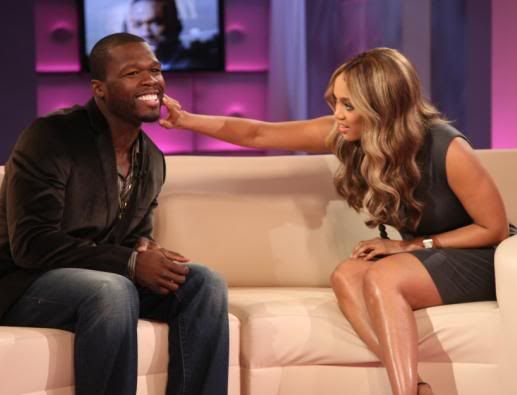 Hmmmmm....now I wonder what one might come up with as a Caption This for this picture of
Tyra
on her show "feeling up"
50 Cent
? Take your best shot.
By Luke Kerr on November 12, 2008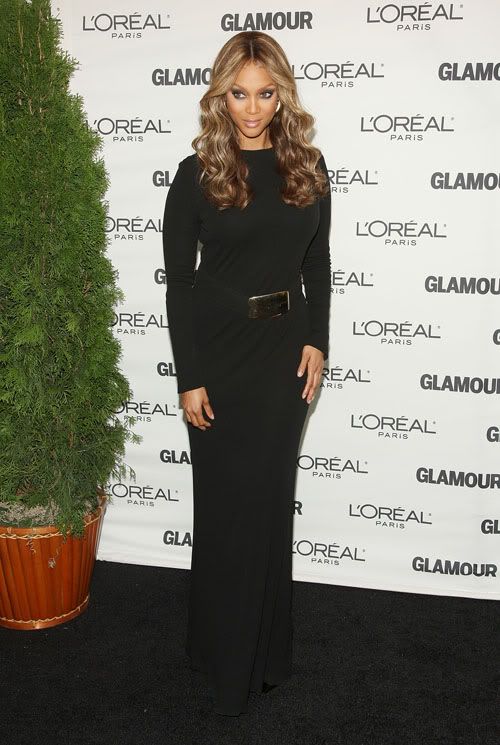 Love it or Hate it?
By Jillian Bowe on October 28, 2008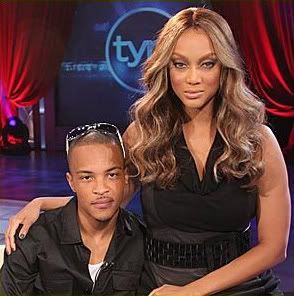 My husband to be,
T.I.
looks a bit scared around Ty-Ty baby... What are your thoughts?
By Luke Kerr on September 12, 2008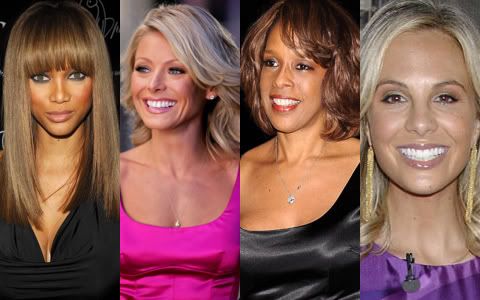 Us Magazine
just released its
25 Most Stylish New Yorkers
and it includes four daytime names;
Tyra Banks
,
Live With Regis and Kelly's
Kelly Ripa
,
Gayle King
of
Oprah
fame and
The View's
lone conservative
Elisabeth Hasselbeck
.

Which of these four stars is the most stylish?