Tyra Banks
By Luke Kerr on June 29, 2009
Love it or Hate it?: Tyra Banks at BET Awards
By Luke Kerr on May 14, 2009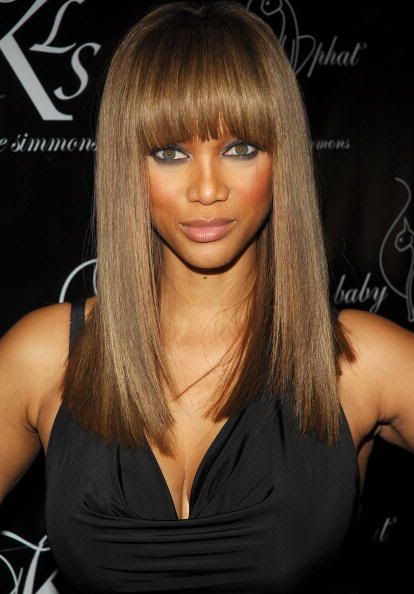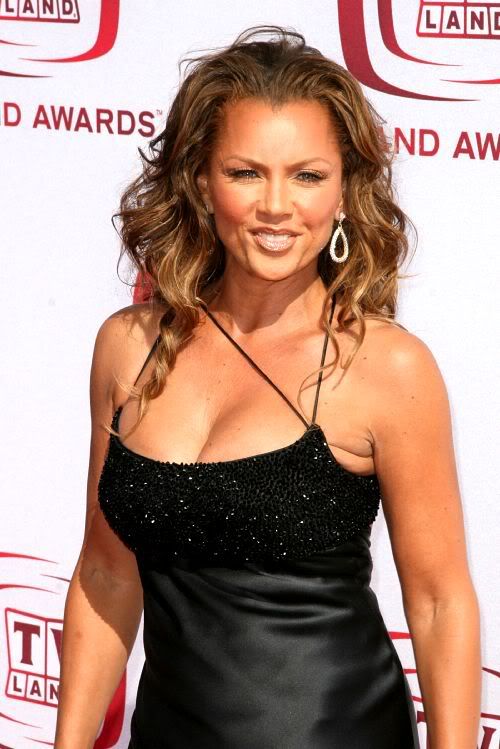 Amid my initial reaction to
36th Annual Daytime Emmy Award nominees
I wasn't really paying attention to this year's host,
Vanessa Williams
. Don't get me wrong, I like Vanessa Williams and think she'll do a good job, but I fully expected them to choose
Tyra Banks.
Considering the popularity of
America's Next Top Model
and the upcoming move of her talk show to The CW, it seemed like network executive's dream come true. Of course, I still don't understand why the Daytime Emmys aren't begging and pleading with Ellen to host the show each year. Ellen would promote the hell out of it on her show and daytime fans love her.
Who do you think would do a better job as the Daytime Emmy host?
By Jamey Giddens on February 19, 2009
It looks like
Tyra "Kiss My Fat Ass" Banks
decided to play same-sex therapist on her self-titled talker. The subject was gay men dealing with self hate. Now why these young men didn't visit their local midtown counselor as opposed to appearing on this hot ass mess, hosted by someone who is looking more and more like a character from
Alien Nation
by the minute, I will never know. In the tradition of
Ricki Lake
,
Jerry Springer
and
Maury Povich
(as opposed to her professed idol
Oprah)
, Tyra made a mockery of the plight of these young men. I am so sick of Tyra, I almost want The CW to give
Elisabeth Hasselbeck
her own show in that time slot. With gay teen suicide on the rise in this country, the last thing anyone needs is an aging, self-absorbed, catwalker trying to play Frasier Crane. The Devil is SO busy!
By Luke Kerr on December 05, 2008


There's nothing quite like going on a talk show and having to answer questions about a sibling's sex tape, but that's what Brandy does on Monday's episode of The Tyra Banks Show. Of course it doesn't make it any easier when Tyra asks if Brandy's watched it and then admits to Brandy she watched 20 seconds of it for "research purposes."
By Jamey Giddens on November 29, 2008
While The CW may be
spinning
it to appear that moving
The Tyra Banks Show
from syndication to airing exclusively on the struggling network that airs her popular reality contest
America's Next Top Model
is a good move,
Reuters
and
The Hollywood Reporter
are telling a slightly different a different story.
Apparently dissapointing ratings on such broadcast distributors as FOX and My Network TV led to Banks leaving the more lucrative syndie airwaves for a permanent home on the broadcast network. The move to The CW is reportedly contingent on cost cutting efforts being made to the show's budget. The production schedule for the four-year-old talker will reportedly be cut down to 26 weeks from 34, with re-runs from the first four seasons airing at 3 p.m., then followed by a new episode.
Looks like Ty-Ty still has a ways to go before reaching for The Mighty O's crown afterall.

By Luke Kerr on November 25, 2008