Tyler Christopher
By Jamey Giddens on March 05, 2009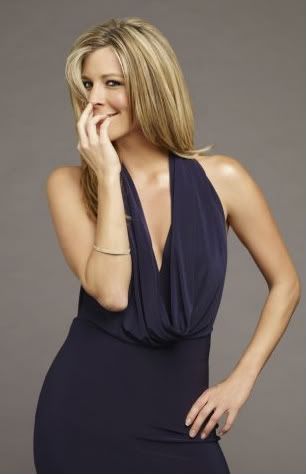 When it comes to
General Hospital
's mobtacular storylines, it looks like the show's leading lady feels the same way much of GH's fans do.
Soaps.com
posted transcripts from a Fan Q&A with
Laura Wright
(Carly) and
Tyler Christopher
(Nikolas). H
ere's what Wright reportedly had to say when asked about the mob storylines:
The fans are so sick of the mob! When will the stories be about the hospital again?

Laura: You know, everything that you guys think, we think. We read the script and say 'What the hell?' For example, there was a good storyline in place between Jax, Carly and Nikolas. But it was overruled because apparently Carly needs to hang out with Sonny and Jason. That was a bummer."
By Luke Kerr on March 02, 2009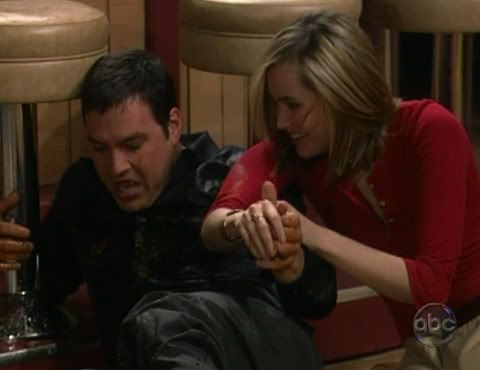 Since NotEmily's (
Natalia Livingston
) arrival in Port Charles I've been trying to figure out what
The Powers That Be
were up to. Today I think I figured it out. This has to be a conspiracy to make the once proud Cassadine family even more pathetic than the lows achieved during the Alexis (
Nancy Lee Grahn
) as Dobson the Butler storyline.
I refuse to believe that any Cassadine, even one birthed by the sainted womb of Laura Spencer and who many believe to be "the good Cassadine," would be so pathetic as to do what Nikolas (Tyler Christopher) is doing now.
This is not how a Cassadine behaves, much less the prince of the Cassadines. Any Cassadine worth their salt would manipulate, steal, kidnap, or even kill to get what they want. Look at what Stefan and Stavros did because of their "love" for Laura. Alexis killed to protect Kristina. I won't even go into the many things that Helena has done. READ MORE
By Regan Cellura on February 04, 2009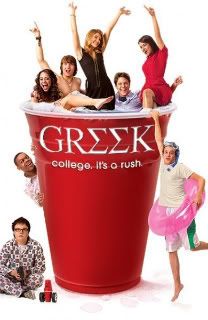 Primetime Spoiler Round-Up!
GREEK… I'm just crazy about these kids at Cyprus Rhodes. They've been picked up for a third season but their friends at Kyle XY got the AX. GREEK returns with the second half of the second season on March 30th with Max! Casey's boyfriend has ditched grad school in favor of sticking in Ohio with Casey. Will he constantly remind his girlfriend what he's given up for her? The craziest GREEK news comes from an exclusive on EW.com courtesy of Mr. Michael Ausiello. Apparently the third season will be light one cast member. Frannie, the rogue ZBZ, will not be a series regular. She's in a pretty major storyline as the season finale cliffhanger was Frannie setting up a new sorority and taking a bunch of ZBZ's with her. With Frannie leaving campus, what does that mean for Evan? Will we get a Casey-Evan reunion? What about Casey and Cappie? Will they ever get back together? SPOILERS say Casey and Cappie spend time together when Max is away. All MY Children fans, well Jesse McCartney fans, remember the heartthrob is also slated to appear this season on GREEK.
I'm adding a new show to the Round-Up. Army Wives is a great show on Lifetime from the same folks that gave us Grey's Anatomy. If you haven't seen it, check it out. They are adding two new African American cast members to the upcoming season and Roger Newcomb at We Love Soaps says one role MAY be what Real Andrews (ex-Taggart, General Hospital) auditioned for. READ MORE
By Jamey Giddens on January 29, 2009

General Hospital
's
Tyler Christopher
(Nikolas) recently spoke to soap journalist
Michael Fairman
about Sweeps, biotoxins, the return of
Natalia Livingtson
(ex-Emily; Rebecca) and the upcoming exit of one of DC's favorite actresses,
Claire Coffee
(Nadine) from the soap.Here's what Christopher had to say when Fairman asked him about Coffee's exit:
MICHAEL: Is Claire Coffee, as Nadine, going to have closure with Nikolas? We know that Claire has stated she is now off-contract from the show. Obviously, the two of them seem to be heading towards just being friends. What are your thoughts?

TYLER: I think all the evidence points towards that now that Natalia is back. It does not take a genius to figure that one out. I think there is some guilt in the beginning to tear himself away from this girl, and his obvious attraction to her, because of her uncanny resemblance to Emily. But, I don't think Nadine will go quietly. READ MORE
By Luke Kerr on January 05, 2009
You have to check this out! Stars from
One Life to Live
,
All My Children
and
General Hospital
sing "I Got You Babe" and its hilarious. The best part is when
Bobbie Eakes
sings "That's my daughter" right after
Tyler Christopher
sings "Babe."
By Regan Cellura on January 05, 2009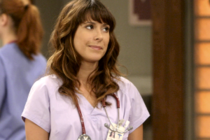 Here's the Scoop! 01.05.08

Faulty meds or drugs that have harmful effects? During the great drug caper it was all about drugs that weren't working. Remember Sam's pain medication wasn't taking away her pain. The LATEST on the hospital crisis kicking off sometime next week is that the medication given to the victims is more than just ineffective; it could do some serious harm.
How are the guests at the benefit hurt? Like I mentioned last week, what's a General Hospital stunt without a shootout or an explosion. This time around, Guza is going with the explosion which injures many of the guests at the benefit as well as involving most of the staff at GH. Gee, who would have thought, a storyline that revolves around the hospital. Sorry, I'm still in shock. And what's most shocking is why it took Bobby boy so long to come up with this one.
So who's the hero this time? Jason is the obvious answer and there are RUMORS of he and Sam teaming up to stop whatever is happening but the heroes this time SHOULD be the doctors and nurses at GH, minus Robin who's Post Partum Depression has the new mom handing out the bad meds without checking them. Is Rebecca the hero? IF the RUMORS are correct and Rebecca is a doctor / medical chemist, she COULD be the one to figure out the problem. Patrick and Matt have also been out there as heroes. READ MORE