Tristan Rogers
By Regan Cellura on April 02, 2009
"And then there were seven..."
Tristan Rogers
is giving
his take
on the demise of
Guiding Light
.
It was to be expected that Guiding Light would probably not make it.However, news of its cancellation was still a shock, more so because these are uncertain days for all the Daytime soap opera's and the passing of any one of them makes you think about time running out for the remainder. I can remember writing about a year ago, in an upbeat and enthusiastic way about the "new deal" that was about to emerge from GL, and perhaps herald this as a "break out" show. There was the introduction of a digital look, location shooting and a different "way" of telling the story. Coming from a show that was one of the original pillars of the genre, this sounded like GL was making serious efforts to "re-invent" itself. At the time I found this very exciting.

What went wrong?
By Regan Cellura on April 02, 2009
TVGuide Canada
's
Nelson Branco
chatted up
GH
's supercouple Robin and Patrick (
Kimberly McCullogh
and
Jason Thompson
) in celebration of the sudser's 46th Anniversary. The duo talk about Robin's Post Partum Depression, their love of
Finola Hughes
(Anna Devane) and
Tristan Rogers
(Robert Scorpio) and give kudos to
NightShift
head writer
Sri Rao
.
TVG: Kimberly, we were all a little bit surprised when you returned to GH a few years ago because you had relative success in other mediums. Are you planning on staying on GH for the foreseeable future? READ MORE
By Regan Cellura on March 16, 2009
Here's the Scoop! 03.16.09
Check out the clip below... Robin locks lips. Will Jason wear a wire? Maxie takes a spin?
Wasn't Spinelli supposed to find out about the almost sex in the garage? Sometimes RUMORS take a bit to unfold and it looks like Spin will learn that Maxie almost bed her roomies man. Is this when she threatens to sleep with the mob prince? Most likely as this will be Maxie's reasoning for why Spinelli cannot leave the country.
Jerry sends Jax that DVD?! How can he play his game with Claudia if he unleashes the secret? What will Jax do? RUMORS have him confiding in Olivia and keeping the secret from Carly. Is Olivia how Jax learns Kate knows the truth?
What does Ric want from Claudia? He wants back in with his brother. READ MORE
By Regan Cellura on March 11, 2009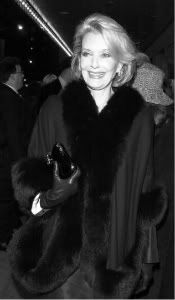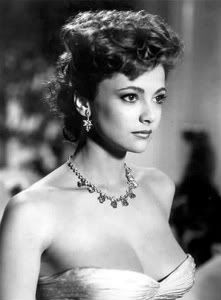 Here's the Scoop! 03.11.09
Holly and Helena? Too much to handle? Obviously Holly's return is being linked to Ethan and everyone who is anyone is hoping that Helena's return means NotEmily is the RealEmily. Can you hear Frons' campaign for that one? The real Emily returns…oh wait, she's already there and we've been telling you her name is Rebecca…tune in. Some fans say Helena and Holly are the reasons for the POSSIBLE bloodbath hitting prospect studios (where GH is filmed). Emma Samms' return SHOULD be a temporary gig with some saying she'll be in Port Chuck and on our screens for roughly three weeks. Helena has never been a contract character (at least not to my knowledge) and I ASSUME that isn't going to change. Two returns of recurring characters, one said to be brief, is that really a reason to let five actors go? The cuts hitting ABCDaytime are more likely a result of the crappy economy that is hitting everyone. I'm not giving Fronsie a free pass as there are plenty of newbie's on my screen that really don't need to be there especially not at the expense of some of my faves. READ MORE
By Jamey Giddens on March 10, 2009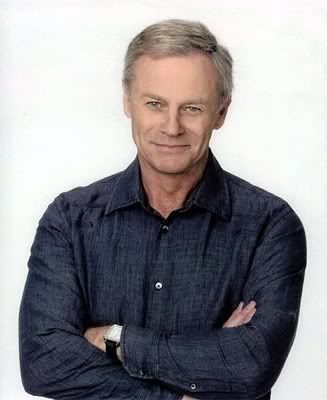 Daytime Confidential's
2008 Male Performer of the Year
,
Tristan Rogers
, has spoken out on his
MySpace blog
about this whole MonaVie situation.
It's one thing to sell a product to John Q. Public. There is nothing implicit in this arrangement other than the product is what it is and does nothing more or less than what it is advertised to do. It's another thing all together to sell the same product to a group of people who look up to you, and perhaps worth ship the ground you walk
on. When dealing with people at this level it is MOST important that you are not seen to be "selling" something. Rather, the product is presented in a sincere way and it is presented for what it is.Questions regarding this product must be answered in a way that do not infer the product could be something more than it appears to be."
Click here to read the rest of what the General Hospital and General Hospital: Night Shift star has to say about MonaVie-Gate.
By Jamey Giddens on March 10, 2009
Could a mother/son reunion be in the works at
General Hospital
? EW.com is
reporting
that
Emma Samms
is reprising the role of Holly Sutton just in time for May Sweeps. This will no doubt increase talk that Ethan is the son of Holly and either Luke (
Anthony Geary
) or Robert (
Tristan Rogers
).