Tristan Rogers
By Regan Cellura on September 16, 2008
Here's the Scoop! 09.16.08

I'm still giddy with the news that Tiffany and Sean are headed back via Night Shift! And the latest word is that Robert Scorpio (Tristan Rogers) will be beamed back to the Mother Ship for Robin and Patrick's wedding! Here's to hoping that Robin's godfather, Sean, makes his way back as well!
How about a little more Night Shift Scoop? It's the show to watch! Old school 90210 fans might get a kick out of this casting. Remember Brandon's girlfriend Emiy Valentine? The actress' name is Christine Elise and she has been cast as Chad Allen's character's sister. READ MORE
By Regan Cellura on September 15, 2008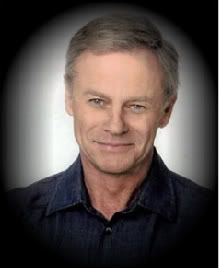 Tristan Rogers
(Robert Scorpio,
General Hospital: Night Shift
) has taken to his
blog
once again. Tristan is giving fans the lowdown on the differences between
Night Shift
and your typical Daytime Drama while suggesting that the
Night Shift
format may work for other soaps such as
All My Children
and
One Life to Live
as a way to sustain the genre.
Here's a glimpse:
This means that any of the ABC soaps, AMC, OLTL and GH could foster new offspring by using the same formula and format that created NS. By reaching into to the rich historical vaults all of these shows have, and bringing in a familiar face or two to anchor them, a whole new generation of soaps could evolve. NS, although an offspring of GH hasn't paid it any attention at all. And it doesn't need to. GH is the parent but its child can do its own thing. It's not bound by the weight of history created by its parent. Because the most important asset a daytime soap has ……….is its history.

With what NS has demonstrated so far, we maybe looking at a whole new way to save daytime without actually "saving the show".
By Regan Cellura on September 15, 2008
When thinking of some classic Sean and Tiffany moments for a "Best Of" Blog, how can we not start with their crazy, yet oh so classic Sean and Tiff Nuptials! For this longtime General Hospital fan, I'll never forget the day these two said "I Do."
By Regan Cellura on September 15, 2008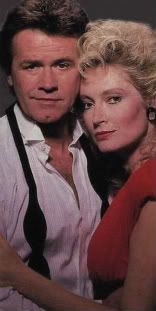 UPDATE:
It looks like Tiffany and Sean will pop in just in time for
Night Shift
's Second Season Finale. Remember it was said to be so good they had to break it up in
two parts
! Look for Luke Spencer (
Anthony Geary
) to be reunited with his friends on the finale as well!
ORIGINAL STORY: Don't be surprised if you see General Hospital supercouple Sean and Tiffany Donely (John Reilly and Sharon Wyatt) returning to Port Charles via Night Shift. Strong RUMORS have them coming back to check in on their old pal Robert Scorpio (Tristan Rogers) who is battling colon cancer.
For longtime General Hospital fans this is huge-yet-bittersweet news. One would hope a reunion of this magnitude would play out on the mother-ship and not on the spin-off. Especially when you factor in a significant number of fans who do not get SOAPnet.
Here's hoping Sean and Tiffany get abducted by the mother-ship and return home.
RUMORS of their return have the Donely's returning with their son in tow.
By Regan Cellura on August 25, 2008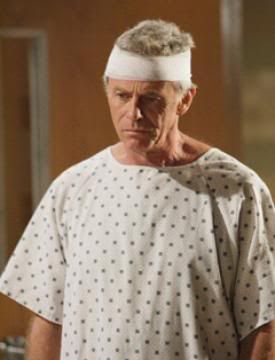 Robert Scorpio has colon cancer and
Tristan Rogers
has shaved his head to show the effects of his character's treatments.
Entertainment Tonight
is reporting that the actor decided to take the more "real route" rather than a fake bald head. This storyline hits close to home for
Tristan Rogers
who lost his father to the same disease his character now has.
Even though Tristan volunteered to go completely bald, storyline needs dictated otherwise. He explains: "There was a problem going completely bald. No one had taken into account that there has to be an appliance put on the back of my head to look like a cut with staples in it, so we couldn't actually shave my head as we had originally thought. I have less than a quarter inch of hair which is close to bald."
For more on what Tristan is doing to help fight colon cancer check out Entertainment Tonight.
By Regan Cellura on August 11, 2008
Tristan Rogers
(Robert Scorpio,
General Hospital / Night Shift
) is talking
Night Shift
on his
blog
. It's an interesting look as to where Robert Scorpio is heading.
My first show was an introduction. From here on in it gets gritty. Maybe a little to real. I have just shot some scenes which were quite disturbing for me, so I can't gauge how the public are going to deal with them. We are looking at the mortality of what, till now, has been an iconic hero. What's approaching will alter some of that.

Some people are qoing to feel quite uneasy at the upcomming material. I can't remember a person in daytime, much less any other time, ever putting themselves in the pathway of reality quite like we have here.

I think it's quite unique. How it will be percieved, I have no opinion on right now.

There's no question NS is breaking some interesting story. It may in fact be a first. But soap stories don't usually confront issues like this with characters like me. I cannot imagine Gloria ever allowing something like this to take place on her watch.
But the challenge, as an actor, was just plain undeniable. And I am for it.

We'll talk further as it develops.

lovenkisses

Tristan
Visit Tristan Rogers blog here.