Tricia Cast
By Jillian Bowe on April 20, 2009
Is Nina bringing along something extra when she returns to Genoa City? As first
reported
last month by
TV Guide Canada's
Nelson Branco
,
Tricia Cast
(Nina) will be heading back to
The Young and the Restless
next month. A little birdie told me that Y&R had a casting call for a character named Edward, who is actually her son Phillip. The role has been snagged and the character, an ex-Navy SEAL, will make his screen debut on May 4. Viewers may recall Nina explaining that her son Phillip wasn't able to attend Katherine's (
Jeanne Cooper
) funeral because his unit was deployed in Iraq. Stay tuned.
By Jillian Bowe on April 13, 2009
Fans of Lane (Cane and Lily) get ready to throw some rice. A little birdie told me on May 15, Cane (
Daniel Goddard
) and Lily (
Christel Khalil
) will finally tie the knot. The scenes, from what my snitch er birdie has told me, are being shot right now. I guess this means that Lily either gets Cane to fold on his idea of taking Delia away from Billy and Chloe, or she will decide to jump on his quest to claim the tyke. Meanwhile, the birdie also says Murphy (
Michael Fairman
) and Katherine (
Jeanne Cooper
) will get hitched on May 1. Hmm... Could this be the reason why Nina (
Tricia Cast
) will be back in Genoa City? Stay tuned kids!
By Brian Peel on April 01, 2009
Nina's return to Genoa City is what the majority of
Young and the Restless
fans have been voicing and petitioning for since her cameo during Katherine's funeral. This opens up the opportunity for the very talented writing team over there at Y&R headquarters to take Nina into the story of either assisting with Katherine's complete recovery, bringing Jill down in true Y&R boardroom fashion, or better still help play out with assisting with undoing another paternity mess in Cane and Jill. In this video, Nina remembers the time Rose DeVille, played by the late
Darlene Conley
(bless her soul)
, took away her baby - the baby she shared with Phillip Chancellor III. These scenes taken during the time Nina was writing a novel about the entire Rose DeVille ordeal. Where is Y&R going to take Nina's character for the time she is in town, will they really play on the whole arch rival conflict with Jill, or will they have her opposite the woman who took her in - Katherine. Interesting times ahead for this show and for
Tricia Cast
.
By Jamey Giddens on March 30, 2009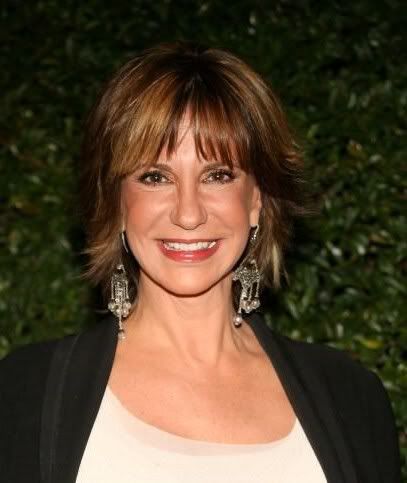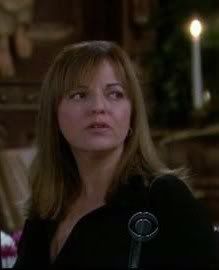 In a special newsy-edition of
The Nelson Ratings
,
TV Guide Canada
's
Nelson Branco
is reporting
Jess Walton
walked out on
The Young and the Restless
in the middle of contract discussions.
Y&R asked Jess to take a pay cut, and she walked off the set. She had been feeling ill, but that's not the reason she bolted." So, is Walton's walkout a contract ploy? "Nope," continues the insider. "She's serious. Jess may be the first daytime actor to actually stand up to these pay cuts everyone is being forced to take."
In other Y&R news, Branco has learned Tricia Cast is back as Nina.
By Jillian Bowe on November 15, 2008

Even though we know Kay's alive, I know I'm going to hollar like a damn fool Monday!
By Daytime Confidential on October 31, 2008
On today's CBS and Days of Our Lives episode of Daytime Confidential Luke, Jamey, Nicki and Melodie discuss Tricia Cast returning to The Young and the Restless, David Lago goes General Hospital, eye spy a CBS logo on The Bold and the Beautiful, Nicki's Save Lizzie campaign for Guiding Light and John Callahan goes to Days of Our Lives.
Have a question or comment for the Daytime Confidential podcast? Leave us a voicemail by calling (917) 677-9757.
Listen to Daytime Confidential by clicking on the Daytime Confidential Player at the bottom of this post or Download us for FREE via iTunes. Vote for us on Podcast Alley. Add us as a Friend on MySpace and Facebook. Drop by our sister site TV Fan Online and visit with other soap fans in the TV Fan Online Forums.