Tom Pelphrey
By Melodie on September 24, 2008
CBS Soaps In Depth
is reporting that
Tom Pelphrey
has decided to pass on
General Hospital's
offer to play Sonny Corinthos' son with Connie. Pelphrey didn't want to be committed to a long term soap role.
It looks like the door is still wide open for his return to Guiding Light for another short stint.
By Luke Kerr on September 23, 2008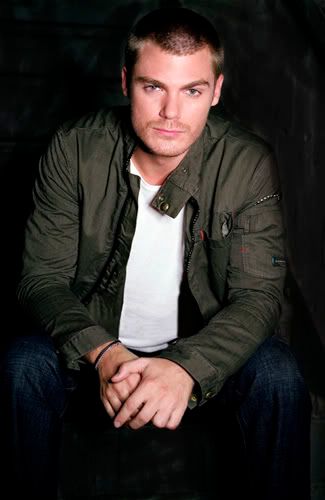 We were wondering how long it would take for a show to scoop up
Jeff Branson
after he left
All My Children
. Now we know.
Soap Opera Digest
is reporting that
Guiding Light
has cast Branson as the new Shayne Lewis.
It should be interesting to see what kind of dynamic Branson's Shayne has with
Kim Zimmer's
Reva in comparison to
Tom Pelphrey's
Jonathon.
By Regan Cellura on September 11, 2008
Here's the Scoop! 09.11.08
Yesterday I dropped a RUMOR that Jax was gonna be a daddy. Will Carly be the mommy? RUMORS are saying that a CarJax reunion will happen, but one of them will be expecting a child first. Will Carly succeed in withdrawing her hubby's deposit? WIll Jax knock someone else up?
Scrubs Baby... as I've said, she's arriving on October 29th. What about the complications at birth? From what I can tell it's all still happening as the HIV portion of the storyline isn't getting as much attention as some would hope. Will the writer's be playing catch up? The LATEST is that the HIV component of Robin's pregnancy will be addressed during the delivery and after the birth. Remember, while the odds of the baby being HIV+ are low, it's still a very real possibility.
Baby Shower? RUMORS say Robin has a baby shower towards the end of September. READ MORE
By Melodie on September 10, 2008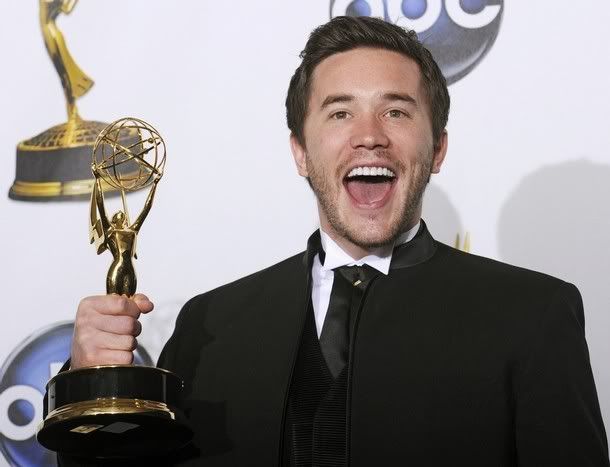 Is
Tom Pelphrey
on his way to
General Hospital
? This week's issue of
Soap Opera Weekly
is reporting that the show is very interested in snapping up the talented young actor.
Sources from the magazine reveal that Pelphrey would play Sonny and Olivia's son, the result of a long ago fling. Nothing has been confirmed right now, but I would keep my eyes on this story.
By Jamey Giddens on July 28, 2008
Join Daytime Confidential is wishing a very happy birthday to former
Guiding Light
star and Emmy-winner Tom Pelphrey. Pelphrey took the CBS soap and the entire industry by storm from his first scene on GL as the complicated Jonathan Randall, the long lost son of Reva Shayne (Kim Zimmer) and the late Prince Richard Winslow of San Cristobel.
Jonathan showed up in Springfield with a major chip on his shoulder in regards to the mother her felt abandoned him as a child. This belief, coupled with Jonathan's volatile upbringing at the hands of an abusive adopted father , caused Jonathan to seek out revenge against Reva and her family any way he knew how. He found the ultimate opportunity and ironically his greatest love in Reva's niece Tammy.
During these controversial and emotionally raw storylines, Pelphrey more than held his own with heavy weights like Kim Zimmer and Ron Raines (Alan). Pelphrey brought an energy back to Guiding Light that hadn't been experienced since the days of Michael Zaslow as Roger Thorpe. Here's hoping that this year will be bring about amazing triumphs both personally and professionally for the talented Pelprey.

Thanks Jammylove for the tip!

By Melodie on June 25, 2008
Our friend Nelson Branco just put up another article about his Emmy experience. The article features many quotes from a wide array of daytime's hottest stars. The starts discuss everything from their respective story lines to outside film projects. Head over to TV Guide Canada for all the backstage Emmy gossip.