Tom Pelphrey
By Jamey Giddens on June 11, 2009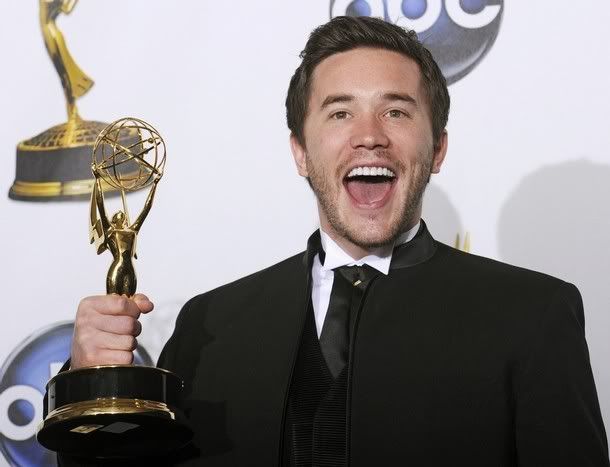 If Carly Manning (
Crystal Chappell
)
is on her way back to Salem
this Fall, can her beloved son Nicholas "Nicky" Alamain be far behind? Y'all know I already have my
Wishful Casting
ready! I want to see Chappell's fellow Peapack alum
Tom Pelphrey
in the role of the tortured Euro-cad!
Like Pelphrey's Guiding Light character Jonathan, Nicky was a slightly disturbed young man, who some how managed to enrapture the women in his life, especially his mother. What if Nicky returned and picked up where he left off with cougar Kate Roberts (Lauren Koslow), or perhaps decides to romance Hope (Kristian Alfonso) to get back at Bo (Peter Reckell) for keeping his parents apart? Or better yet, once Stephanie Gatschet finishes her run on All My Children, maybe she can come on board as Abigail Deveraux, the daughter of Nicky's father Lawrence's sworn enemy Jack Deveraux? READ MORE
By Melodie on May 05, 2009
Springfield's favorite bad boy is back!
Tom Pelphrey
is returning to
Guiding Light
this summer to reprise his role as Jonathan Randall, according to
CBS Soaps In Depth
. Pelphrey was last seen in Springfield during the early months of 2008. What brings Jonathan home is unknown at this time but it will no doubt bring some drama to the small town.
By Jamey Giddens on May 01, 2009
Ruh roh.
Jean Pass-The-Salami
(Jillian is Love!) better sit her behind down somewhere and try to write something resembling a decent storyline for
Van Hansis
.
The Suds Report
is saying the actor is busy trying to book new gigs!
Should Nuke fans be worried about losing Luke Snyder? Van Hansis (Luke) recently told The Suds Report he's been busy auditioning for roles in independent films and nighttime shows. "I was even up for roles on Gossip Girl and [new NBC series] Kings," reveals the Daytime Emmy-nominated superstar. "But I'm not planning on leaving World Turns just yet. It's good to keep your options open. I have outs in my contract." Very smart, Van, considering World Turns may only be spinning for one more year."
By Jamey Giddens on April 16, 2009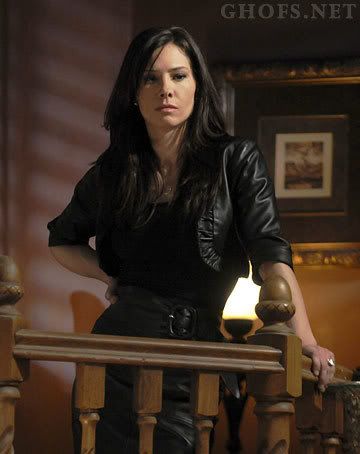 It looks like the brass at ABC aren't the only ones salivating over the thought of
Guiding Light
alum
Tom Pelphrey
inheriting Sonny's penchant for smashing crystal at the feet of a paramour.
Sarah Brown
(Claudia) tells
TV Guide Canada
's
Nelson Branco
just how much she too wants to see Pelphrey as Sonny's long lost spawn Dante.

TVG: Which actors do you admire in soaps, in film and prime-time TV?
SB: Hands down, Tom Pelphrey [ex-Jonathan, GL] is my favourite soap actor.
By Regan Cellura on March 11, 2009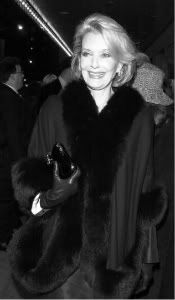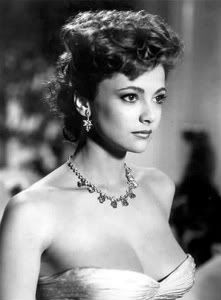 Here's the Scoop! 03.11.09
Holly and Helena? Too much to handle? Obviously Holly's return is being linked to Ethan and everyone who is anyone is hoping that Helena's return means NotEmily is the RealEmily. Can you hear Frons' campaign for that one? The real Emily returns…oh wait, she's already there and we've been telling you her name is Rebecca…tune in. Some fans say Helena and Holly are the reasons for the POSSIBLE bloodbath hitting prospect studios (where GH is filmed). Emma Samms' return SHOULD be a temporary gig with some saying she'll be in Port Chuck and on our screens for roughly three weeks. Helena has never been a contract character (at least not to my knowledge) and I ASSUME that isn't going to change. Two returns of recurring characters, one said to be brief, is that really a reason to let five actors go? The cuts hitting ABCDaytime are more likely a result of the crappy economy that is hitting everyone. I'm not giving Fronsie a free pass as there are plenty of newbie's on my screen that really don't need to be there especially not at the expense of some of my faves. READ MORE
By J Bernard Jones on February 13, 2009
Before I get to the main event regarding the much ballyhooed resurrection of the lost Spaulding heir, a little housekeeping is in order.
First, no matter what one may think of the current state of Guiding Light or its prospects for survival, one cannot fault CBS for not marketing the high holy hell out of the return of Grant Aleksander and the character of Phillip Granville Spaulding. GL/Phillip/Aleksander has been everywhere: print ads and a steady barrage of television commercials have been broadcast non-stop, right down to a live interview with Sarah Bibel on Fancast.com. Internet advertising has been almost overwhelming.
Think I'm exaggerating? Consider that the publicity has run so deep and so wide that outlets as disparate as TVGuide.com have featured two video packages to The Wall Street Journal's financial/investment website MarketWatch.com have featured Aleksander/GL related material. Hell, all that was missing was a Super Bowl commercial; given how ubiquitous the marketing has been, no doubt CBS would have run one had it broadcast the game! I don't believe I have seen this much publicity for a soap since the heydey of General Hospital's Luke & Laura or, more recently, Susan Lucci's reported pay cut. READ MORE