Tom Casiello
By Jamey Giddens on April 21, 2009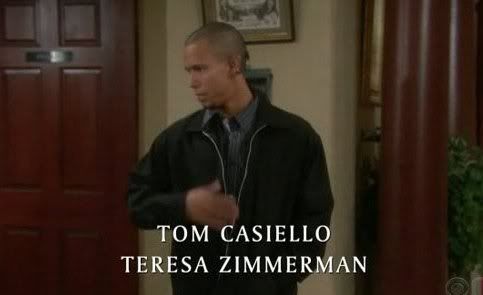 Picture it. Genoa City, Wisconsin. Monday, April 20, 2009. A foster child/custody storyline so boring, so polarizing, so utterly pointless, by comparison it makes
Ryan Seacrest
on the red carpet seem like edge-of-your-seat entertainment, is finally, mercifully climaxing on CBS Daytime's
The Young and the Restless
.
While I knew weeks ago that yesterday would be the day when Neil Winters (Kristoff St. John) and his wife Karen (Nia Peeples) would face off in court with Tyra (Eva Marcille) over the custodial fate of Sally Sing-A-Lot aka Ana. I also knew this episode would be important for another reason. It would be the first air show since officially rejoining the soap opera writing community for former Days of Our Lives scribe Tom Casiello, whose My Space blog became a soap fanboy/girl's wet dream during the 2007-2008 Writers' Strike. Talk about pressure. For his first show, Casiello would have to help breathe life into the only storyline stinker left on the soap opera since the Dream Team of Maria Arena Bell, Paul Rauch and Hogan Sheffer began masterfully restoring The Young and the Restless, following the destructive tenure of Lynn Marie Latham. READ MORE
By Jamey Giddens on January 22, 2009
Congratulations to multiple Daytime Confidential podcast guest
Tom Casiello
, who has landed a trial deal with
The Young and the Restless
. The Emmy-winning breakdown writer broke the news on his
offical blog
. Here's a peek at what Casiello has to say about his long-awaited return to daytime:
I'm incredibly excited and unbelievably nervous, but I can tell you that I plan on devoting my ALL to this show. I love what Maria Arena Bell has been doing this last year, and I've been incredibly invested in the show for a long time now. After talking to the different members of the team I worked with, just knowing I have their support as well, on top of Maria and Hogan and Scott's support, means everything to me. I never want to get a job on my friendships alone, so knowing many of them believe in me as a writer is truly amazing. I can't wait to dive right in."
By J Bernard Jones on December 29, 2008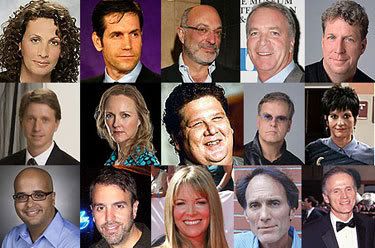 I warn you now, what follows is not strictly a bit of soap opera nostalgia. Though cloaked in fond remembrance, there are deeper issues at play here, if you will bear with me...
My late mother loved "her stories." One might say she was a one network kinda woman, too. When I came along into my parents' lives, her soap schedule was more or less as rock solid as the dawning of the sun: Love is a Many Splendored Thing, As the World Turns, Love of Life, Search for Tomorrow, The Guiding Light and The Secret Storm.
I vaguely recall a few of these shows as I was all of about 5 or 6 years old at the time, but they began to imprint themselves on my mind because by some strange coincidence or another I was always catching some memorable scenes or events that would be the equivalent to sweeps stunts today. READ MORE
By Daytime Confidential on November 18, 2008
Mouths around the soap world collectively dropped this weekend as the unthinkable happened. The recently-renewed Days of Our Lives, fired its biggest supercouple Deidre Hall (Dr. Marlena Evans) and Drake Hogestyn (John Black). In this special episode of the DC podcast Luke, Mike and Jamey invite veteran soap journalist Nelson Branco (TV Guide Canada's The Suds Report) and former Days writer Tom Casiello to weigh in from the perspective of industry insiders.
Reactions to the shocking news are gauged from the panel, including: Branco, who reveals Days of Our Lives was the first soap he ever watched and how he first fell in love with the ravishing Hall even before discovering Andrea Evans and One Life to Live; and Casiello, who during his last few months on the soap before the Writers' Strike, was part of a team under Hogan Sheffer that was forced to script out the soap's "Big Four" (Hall, Hogestyn, Kristian Alfonso and Peter Reckell) due to their reported astronomical salaries and ultimately made the decision to kill of the wildly-popular character of John Black— since they were prohibited from using Hogestyn— only to see executive producer Ken Corday panic about fan response and order them to bring the character and actor back.
The DC gang also give their perspective based on their varying histories with the show. Jamey, who has been watching the show for the better part of three decades, reveals his dismay that lower level stars like Molly Burnett, Shelley Hennig, Josh Taylor, Thaao Penghlis, Leann Hunley and Shawn Christian weren't cut first before the show even considered touching the Big Four. Mike, who watched in the early 80's and only recently tuned back in, conveys he still can't believe the show hired Josh Taylor, who once played Roman and Marlena's pal Chris Kositchek as a recast for Wayne Northrop's Roman, with Branco adding that move was a "Jump The Shark" moment for him, adding that Taylor is good friends with Corday. Luke, who has watched Days since the 90's, speculates the brass could be moving to strategically weed out most of the show's veteran performers to repackage Days for an eventual sale to ABC or SOAPnet.
The discussion then moves to what this means for the future of Days of Our Lives and the genre as a whole. If an international superstar like Hall isn't safe, who could be next? Reckell? Alfonso? Sweeney? Taking it a step further, will other soaps start to think their top stars are expendable? Could we see a day when the headline is "Susan Lucci Out", or "Eric Braeden Axed"? This is an episode of Daytime Confidential you don't want to miss.
Listen to Daytime Confidential by clicking on the Daytime Confidential Player at the bottom of this post or Download us for FREE via iTunes. Vote for us on Podcast Alley. Add us as a Friend on MySpace and Facebook.

By Luke Kerr on November 17, 2008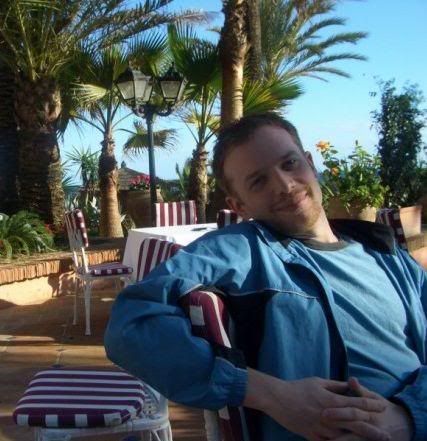 Check this out folks!
Tom Casiello
has a new home for his blog. Be sure to check it out
here
.
By Jamey Giddens on October 08, 2008
That's the question
TV Guide Canada'
s
Nelson Branco
is asking in his latest feature article. Branco interviews some of daytime's biggest names, including
Eden Riegel
, who shot to fame as Erica's lesbian daughter Bianca on
All My Children
, brilliant actor/artist/writer
Thom Bierdz
who played Phillip III on
The Young and the Restless
and later came out as a homosexual man and openly gay
General Hospital: Night Shift
actor
Chad Allen
. Branco also speaks with such
industry insiders as uber talent manager
Michael Bruno
, Emmy-winning soap scribe
Tom Casiello
,
Soap Opera Digest
columnist
Carolyn Hinsey
and Y&R's top lady
Maria Arena Bell,
among many others, including the infamous
Perez Hilton
. Check out the must read article
here
.