Thad Luckinbill
By Jillian Bowe on October 26, 2009

Forget the McCoys and Hatfields, two of Genoa City's power house familes are at it again. Thanks to beautreal for the tip and tvobesessive2008 for the clip!
By Jillian Bowe on August 14, 2009
By Jillian Bowe on August 09, 2009


Is everything about to be exposed with Genoa City's own troublemaker? Thanks to beautreal for the tip!
By Jamey Giddens on July 29, 2009
Out of the tweets of fans
. Who says Twitter is just a mindless waste of time created to suck the remaining milliseconds of creative time from our days? DC reader
Ynroltljunkie
tweeted me
the most amazing storyline suggestion for
The Young and the Restless
. He wants reformed bad boy-turned-Mister Mom JT Helstrom (
Thad Lunckinbill
) to turn out to be the baby evil madam/black market baby broker Rose DeVille (the late
Darlene Conley
) stole from a teenaged Nina Webster (
Tricia Cast
)!
Ynroltljunkie
I bow to the master, your suggestion is ingenious! Now let's see if I can flesh this puppy out a bit!
Once upon a time, JT was an amazing character, then he was watered down by his marriage to Victoria (Amelia Heinle). This character deserves to be driving a storyline again. Learning his parents purchased him on the black market could be just the trick to make JT as viable as Billy (Billy Miller), Daniel (Michael Graziadei) or Kevin (Greg Rikaart) again. READ MORE
By Jamey Giddens on July 02, 2009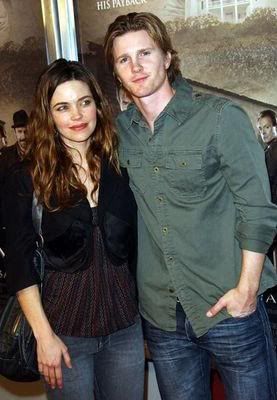 Congratulations to
The Young and the Restless
real and reel life couple
Amelia Heinle
and
Thad Luckinbill
(Victoria and JT). The couple is expecting a baby girl, according to
Christian Le Blanc
(Michael)
via
Twitter.
The new baby will join Thad and Amelia's son
Thaddeus Rowe Luckinbill Jr
., just "Rowe" for short, born in 2007, and
August Manning Weatherly
, Heinle's son with ex-husband and
NCIS
star
Michael Weatherly
, whom she met when both were appearing on ABC's
Loving.
August was born in 1997. Thanks
Addie
for the tip!
By Jillian Bowe on April 15, 2009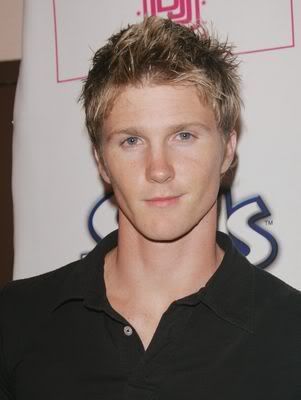 The Young and the Restless
stars are really stepping up their moonlighting game. Even though he's re-emerged at his day job,
Thad

Luckinbill
(JT) also popped up on tonight's episode of
CSI: NY
. If you missed tonight's episode, you will be able to view it on CBS's web site tomorrow.
First his on and off canvas wife Amelia Heinle (Victoria) turns up on CSI: Miami, then Luckinbill takes a stab at the spin off show and later in May, he and the wife, along with Lesli Kay (Felicia; B&B) will guest star in an episode of The Ghost Whisperer. Could CBS be farming out their actors as a way to cross promote the daytime and prime time shows? Maybe they are trying to save the industry...