Terri Conn
By Luke Kerr on April 15, 2009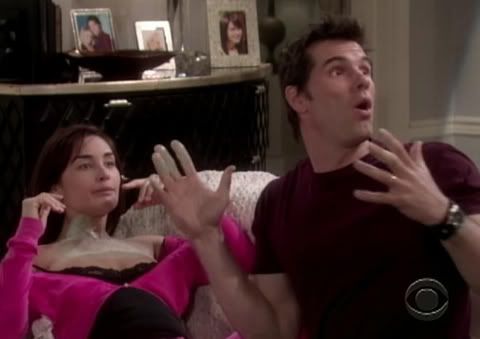 Take your best "Caption This" shot from today's episode of
As the World Turns
. More pictures after the jump.
READ MORE
By J Bernard Jones on February 20, 2009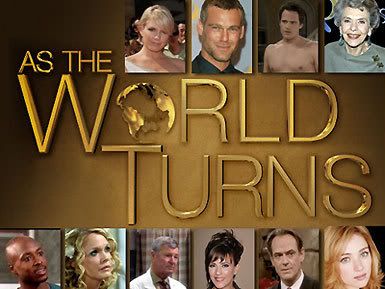 As the World Turns is something of a mystery to me these days. I haven't been blogging regularly about the show because, honestly, I am kind of flummoxed about what to actually write about from day to day.
I love ATWT. The show is blessed with some of daytime's strongest actors. In this age of massive cost cutting, ATWT found an arguably better production alternative than Procter & Gamble sister show Guiding Light. Speaking for myself, I find most days, most characters, most stories and most events to be sufficiently captivating to keep me coming back.
Nonetheless, something is badly amiss in Oakdale. The usual criticisms of ATWT are all-too-familiar: far too many recasts, underused vets, storylines that turn on a dime, compressed storytelling and ever shrinking production values to name a few. While those issues are real and important, they are only symptons of several larger problems that encapsulate the issues that I, other Daytime Confidential bloggers and commentators all over the internet have found themselves dismayed about over the last several months. After trying to put a finger on these issues while attempting to "figure out" what's going on at ATWT from a larger perspective, several things have jumped out as serious structural flaws, like a cracked foundation in a beloved old home. READ MORE
By Luke Kerr on January 29, 2009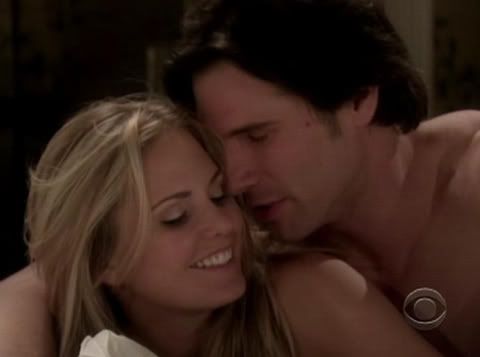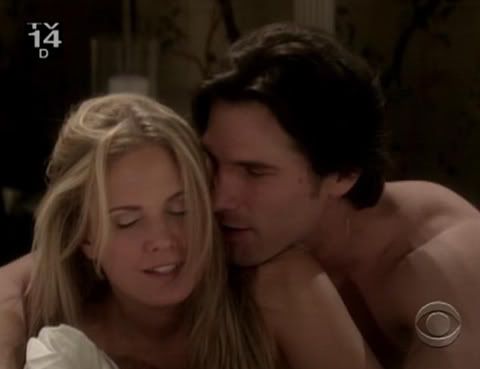 The Cooper family may be overrunning
Guiding Light
, but on
As the World Turns
the Snyder family multiplies faster than bunnies on Viagra and birth hormones. Now Brad (
Austin Peck
) and Katie (
Terri Colombino
) have decided to try and make up for lost time by trying to pop out a baby Snyder asap. Since the naming of a baby is so important I thought we the fans should take a shot at naming the impending arrival. What would you name the baby?
By Mark on January 21, 2009
Check out this clip from The Early Show when Austin Peck and Terri Colombino from As the World Turns were there this morning to talk about a photoshoot they did for CBS Watch Magazine. In the photoshoot they restaged inaugural moments from the past.
By Mark on January 08, 2009
During last night's
People's Choice Awards,
there were ads for
As the World Turns
and
Guiding Light
. Check out this one from
As the World Turns
feauturing
Terri Colombino
(Katie),
Trent Dawson
(Henry) and
Austin Peck
(Brad). I can't imagine anyone would want to start watching this show after seeing this ad.