Susan Seaforth Hayes
By Jillian Bowe on July 02, 2010

CBS Soaps In Depth is reporting Days of Our Lives star Susan Seaforth Hayes will return to The Young and the Restless. Seaforth Hayes will slip back into the role of Joanna Manning, mama bear to Lauren (Tracey Bregman). No word on her first airdate.
By Jillian Bowe on June 15, 2010
Days of Our Lives legends Bill and Susan Seaforth Hayes (Doug and Julie Williams) discussed returning to the show for the upcoming memorial of Alice Horton (Frances Reid) with Days Insider at NBC.com.
Days Insider: What has it been like reuniting with some of the actors returning to the show?

Susan: It's been wonderful. We had a moment when Ken Corday was on the stage, and he had been watching the scenes being filmed. He's usually not on the set, but this time he was. He begin snapping photos of all of us, and the more photos he took, the more actors gathered around to be in his photos. Ken kind of felt like a dad taking a photo of all his kids. It was a sentimental and emotional moment.

Bill: This whole experience, which has now been 40 years for me is like a family. It may be cliché to say, but it really is a second family. To have all of these actors back for the memorial, it's like seeing some of the closest people in your life. So many wonderful characters back on the show, it was great to see. I love the fact the writers brought them back for this special tribute.
The couple also revealed what viewers are in store for once Alice's memorial finally hits the screens.
By Jamey Giddens on May 16, 2010
In the
first installment
of a multi-part,
We Love Soaps
interview with one of daytime's most beloved reel and real life supercouples,
Bill
and
Susan Seaforth Hayes
(Doug and and Julie,
Days of Our Lives
), Seaforth Hayes sheds some light as to why DAYS' co-executive producer
Gary Tomlin
has been so instrumental in whipping the once-struggling sudser back into shape.
We Love Soaps: They underestimate the patience of their audience. DAYS has gone up in the ratings this past year, and part of that I think was due to the fact that they told a slow paced old-fashioned baby switch story. It was told slowly, with nuances, so that the audience was grappled for an entire year.

Susan Seaforth Hayes: We have a producer at the moment [Gary Tomlin] who is an actor, a writer, a producer, and a director. He has earned his living in all of those capacities on all the networks for years. My mother [Elizabeth Harrower] worked with him. I worked with him on SUNSET BEACH. There's nothing he does not know how to do. Apparently, when he came on the show he said that we are not going to tell stories about computer chips implanted in the brain of the leading man anymore. We're not going to do the "you're dead, now you're resurrected" story. Now when you're dead, you're dead, so watch out [laughs].

Susan Seaforth Hayes: He wants to tell human stories, emotional stories. I did a scene with Alison Sweeney [Sami] a couple of weeks ago, which was a confrontational scene. We were pretty well rehearsed, and of course we have to be, because its one-take or die. She was just a fountain of tears at the end of it. Gary was standing there, because he's now always on the set. He doesn't go into the booth, he doesn't go into this office, unless he absolutely has a meeting that is unavoidable. He is there from the first shot of the day to the last shot of the day. He said, "That scene was gold. What we do there, nobody can do that as well we do. No one touches these emotions the way we do." He is very proud of his cast. Other than the frenzy with which it is being produced, it is really a joy to be there now. READ MORE
By Luke Kerr on November 09, 2009
Joseph Mascolo and Crystal Chappell
Days of our Lives
pulled out all the stops once again for the Day of Days event at Universal Studios Hollywood this past weekend. Fan's favorite stars, including:
Alison Sweeney
,
Arianne Zucker
,
Billy Hayes
,
Bryan Dattilo
,
Casey Deidrick
,
Crystal Chappell
,
Dylan Patton
,
Eric Martsolf
,
Galen Gering
,
James Scott
,
Jay Kenneth Johnson
,
James Reynolds
,
Joseph Mascolo
,
Lauren Koslow
,
Lindsay Hartley
,
Louise Sorel
,
Mark Hapka
,
Molly Burnett
,
Nadia Bjorlin
,
Peggy McCay
,
Peter Reckell
,
Renee Jones
,
Shelley Hennig
,
Susan Seaforth Hayes
,
Suzanne Rogers
,
Taylor Spreitler
and
Terrell Ransom Jr
. turned out for the event.
I don't know about you, but that picture of Joseph Mascolo, holding the young child, may be one of the most adorable pictures I've seen. See more photos from the event after the jump. READ MORE
By Jamey Giddens on March 27, 2009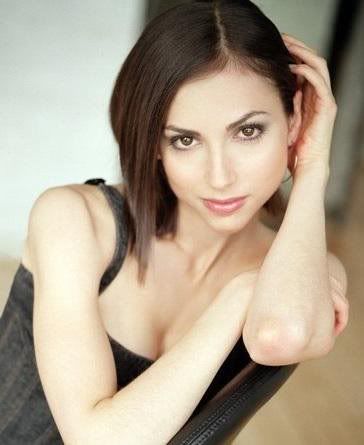 It's no secret
Days of Our Lives
is my heart. Like Tara to Scarlett, Llanfair to Viki and the Promises Treatment Center in Malibu to
Lindsay Lohan
, DAYS is home to me, which is why it pains me to find the land of my childhood, fanboy dreams war-ravaged, and overrun with some strange cow wandering about chewing cud.
I wrote last week how the show was actually watchable again, well, watchable won't keep DAYS on the air past 2010. In years past I never worried about whether NBC-U-Later-Soaps would kill
Days of Our Lives
, because I knew CBS or ABC would readily fight to the death grab up the most buzzed about soap in the last 20 years of daytime television. Thanks to the woeful state of the U.S. economy, coupled with DAYS being written by someone who would make the top brass at AIG shake their heads and go "tsk, tsk, tsk", I no longer have the quiet comfort that
Frons
or
Bloom
will pick up DAYS once it's cut by NBC. Hell, Mickey Mouse and Tiffany are having a hard enough times keeping the soaps already on their network lineups afloat, why would they consider bringing DAYS to the table in the shape its in?
READ MORE
By Brian Peel on November 10, 2008
November 8 marked 43 years of Days of Our Lives on our screens. I know lately we have been less than satisfied at what the show has had to offer, but to celebrate the rich history of the show, I felt the need to take a trip back down memory lane. Soaps have that effect on people. You get carried away to a place filled with fantasy and nostalgia - after all this is where it all began soaps. We hope one day our favourite shows will return to the landmark it once used to be. Big Sigh.
There are so many characters in this clip, too many to mention, but it's actually worth the 9 or so minutes. The scary thing about this, at the halfway mark, you actually begin to think of your age. I know I did anyway - a frightful experience. Ok, so I've just turned 30, but why in God's name can I remember things like Kimberly giving birth to Andrew in a stable just like it was yesterday. See, that's nostalgia for you. READ MORE