Susan Flannery
By Darren Lomas on March 18, 2009
Dan Martin
(Lt. Baker) flubs his lines.
I'm just waiting for Stephanie to shove a hot dog in Lt. Baker's mouth and straddle him. You all know that would be smokin'.
By Luke Kerr on March 10, 2009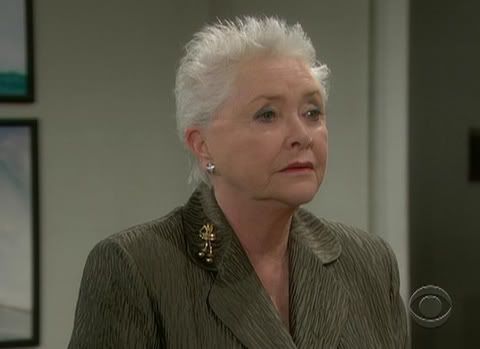 The old battle axe (Stephanie Forrester) was in fine form today when she told Donna my favorite quote of the day, "I don't care if he's Putin or the Pope."
What was your favorite quote from today's soaps?
By Jillian Bowe on March 09, 2009


I guess Paul's allure has worn off of Nikki..... Anyone can guess who's out for Rick?
By Darren Lomas on February 28, 2009


Catch up on last week's events on The Bold and the Beautiful.
By Darren Lomas on February 16, 2009
As seems to be par for the course these days – lots of people were having conversations about Rick (
Kyle Lowder
) and Steffy's (
Jaqueline MacInnes Wood
) relationship. The week began with Brooke telling Rick, "you don't grieve for somebody by getting involved with their twin sister." Considering he was recently engaged to the twins' mother too, it's just downright nasty. Plus, her "granddad" is Rick's father. Yuck.
James Warwick continued his "intervention" by telling Steffy that Rick was using her. It was all a bit slapdash – he didn't even bother to talk about it properly with her, he just parroted what Taylor and Stephanie had told him. Taylor even called him "one of the most respected psychiatrists in the world." At least that gave me a laugh. READ MORE
By Darren Lomas on February 10, 2009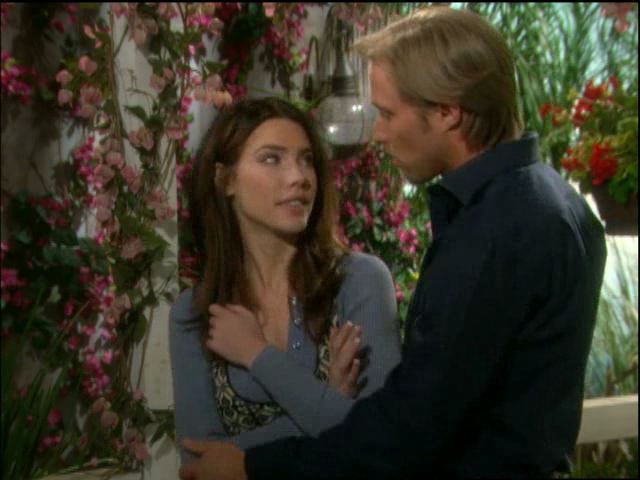 Check out the video for a recap of last week's events on
The Bold and the Beautiful
, plus a bonus "blooper" from
Katherine Kelly Lang
as Brooke:
READ MORE