Susan Flannery
By Jillian Bowe on July 13, 2009

Didn't you R&B lovers dig the title? In the name of William Bell, Sr I hope Brad writes well for this man...
By Darren Lomas on July 05, 2009
Nick and Bridget honeymooned in Hawaii, but Jackie and Owen kept them awake with their red hot monkey love in the next room. Initially, both couples had no idea the other was there. Bridget and Owen were the first to realise what was going on, and subsequently tried to keep the oldsters from finding out. What followed were hilarious hi jinks B&B style (i.e. pretty lame comedy). The youngsters kept smooching their partners to stop the oldsters catching a glimpse of the other couple, or dragging their partners into their respective bedrooms. The rest of Nick and Bridget's honeymoon revolved around him being a grouch about one thing or another.
Owen and Jackie were much more fun. Who doesn't enjoy watching the Jackster get her cougar on? Lesley-Anne Down sparkles and Brandon Beemer has come alive opposite her. By the end of the week, Bridget fessed up to Nick, realising Owen and Jackie planned to marry. Nick threw another mantrum and raced to the beach to try and prevent the wedding. Tough luck... they'd already said their vows and were driving off as he arrived. So, he'll probably spend all next week being a grumpy old curmudgeon again. READ MORE
By Luke Kerr on June 22, 2009
By Darren Lomas on June 21, 2009
Nick's proposal to Bridget was preceded by this less-than-romantic declaration: "I have been a beast. I don't know if I could sink any lower than I already have." Well, he said it. She accepted gratefully, thrilled to re-marry a man who was obsessed with her mother. Romance isn't dead.
Owen followed suit and gave Jackie an engagement ring. When Nicky boy found out about it he blew a gasket, going so far as to push some papers off his desk and let his hair get all messy. He carried on his tiresome rant about Owen using Jackie. READ MORE
By Darren Lomas on June 14, 2009
The week opened with Brooke refusing to side with Ridge. She wouldn't forbid the gruesome twosome (Steffy and Rick) from seeing each other. Ridge was as reasonable as ever when he yelled, "you should be supporting ME!" Poor Ridgiculous "won't tolerate" it anymore. The pompous buffoon walked out and made a beeline for Phoebe's grave. Taylor was hanging out there, most likely thinking about the crummy epitaph on Phoebe's gravestone: "Our star will shine." Did they not see her duet with Constantine? "I sucked" would've been a better engraving in memorium of that little twit.
READ MORE
By Luke Kerr on May 29, 2009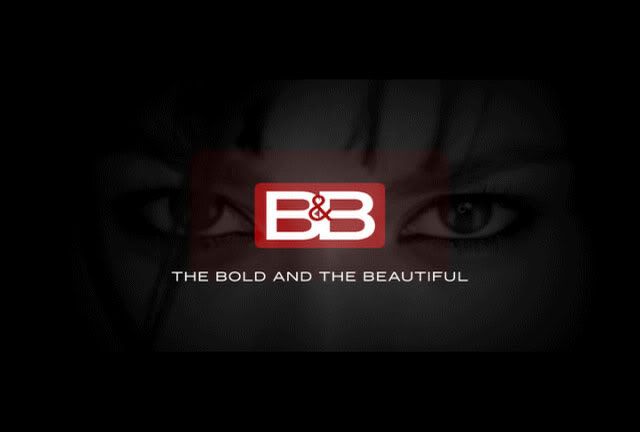 ATI president of Worldwide Media and Entertainment
Jim Romanovich
, shared his thoughts with
We Love Soaps
about his recent visit to the set of
The Bold and the Beautiful
. In the preview below they talk about
Brad Bell
,
Lee Phillip Bell
and
Susan Flannery
.
Brad Bell was extremely gracious with his time and was very excited about our being involved with the Daytime Emmys. I congratulated him on his show's nomination. But the real surprise for me was in seeing Lee Phillip who is just as genuine and as friendly as you can imagine. Coming from Chicago myself, Lee was Oprah before Oprah and much of what you see through Oprah and other talk shows originated with Lee's shows back in the day. She is a true television icon and I was completely humbled in her presence.

And Susan Flannery…what can I say? This is, in my opinion, one of the three top actresses in daytime television…no, strike that! One of the three top actresses…period! Every time she is on screen, the result is several notches higher than what is on the written page. She has that rare ability to bring out the very best in her co-stars, as wonderful as they are anyway, which is the mark of a great actor. A great actor plays the author's intent even when their character is not the focal point of a scene. But her reaction to other actors is worth the price of gold. Acting is reacting, especially on television, and watching Susan Flannery is like attending a master acting class. She is a generous actor that allows her co-stars to shine. She always plays the truth! And that is the most important role for an actor. It was my privilege to meet to her, if I haven't been obvious enough.