Stuart Damon
By Luke Kerr on February 23, 2011
If you've missed seeing Stuart Damon on General Hospital and live in Southern California you can catch him on a new TV series, Luxury Lifestyles. Luxury Lifestyles, which premieres on KCOP Channel 13 March 6, at 11 AM, features Damon and his son Christopher Damon. Cameras follow them as they go on the ultimate open house tours. Watch a promo for Luxury Lifestyles after the jump! READ MORE
By J Bernard Jones on September 16, 2010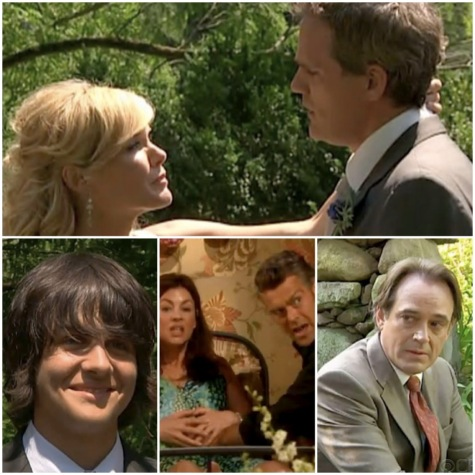 Several days ago, I posted an entry about the fallout from the death of Dr. Reid Oliver (Eric Sheffer Stevens) on As The World Turns. There were three central ideas in that piece. First, despite the very legitimate complaints that any given fan might have, ATWT is providing great human drama here at the end of its run. Second, Reid's tragic passing and donation of his heart to Chris (Daniel Cosgrove) encapsulated that goal mainly by thrusting the Hughes'— the show's core family since its very debut— front and center toward its conclusion. Third, given the soap opera wrapped production months ago, the idea of kicking a dead horse with unrelenting criticism isn't going to make it win the Kentucky Derby.
I have not budged one iota from any of those positions and I am about to incur the wrath of a whole lot more of you by making what I know will be a very controversial statement to many: I believe that in these final days, executive producer Christopher Goutman has made mostly the right decisions.
By J Bernard Jones on September 07, 2010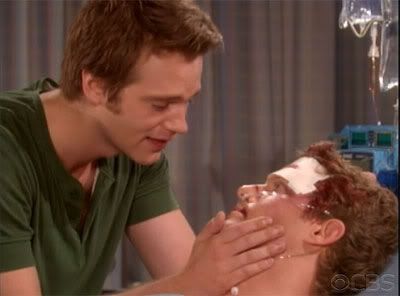 Before I get to today's stunning episode of As the World Turns, in which Dr. Reid Oliver dies and donates his heart to his professional nemesis/colleague Dr. Chris Hughes, I have a few thoughts about not only the serial's final days on the air, but also —in a broader sense—fan perceptions about what a soap's last days should be like, themes that will be carried forward as we look toward ATWT's final hours.
First, with less than two weeks to go before its final fade to black, ATWT is ending its 54 year history in perhaps better dramatic shape than almost any serial since the cancellation of NBC's Texas in 1982, a specific observation I will expand upon in a few days. Of course, there is lots to gripe and nitpick about the woulda-coulda-shoulda's of how the show might have wrapped things up. Many of those ideas are quite good and some are downright ludicrous, but in the final turn of events, all of that stuff is moot. The last scenes were shot, the sets have been struck, and the actors all went along different paths weeks ago. READ MORE
By Jillian Bowe on February 05, 2010
According to the good people over at ABC Soaps In Depth, Stuart Damon (ex- Alan GH; ex-Ralph ATWT) will make his way to Days of Our Lives. No word on what role he will be playing, or how long his stint will be for.
By Jillian Bowe on October 12, 2009

Is the game over for Henry, or has it just begun? Meanwhile, check out the guns on Babs, WOW! Vienna better watch it or she'll lose her man for good. Shoutout to beautreal for the clip!
By Luke Kerr on September 18, 2009
What are your First Impressions of
Stuart Damon
on
As the World Turns
?
READ MORE