Sharon Wyatt
By Regan Cellura on October 31, 2008
Check out some great Halloween's past on General Hospital!
READ MORE
By Regan Cellura on September 25, 2008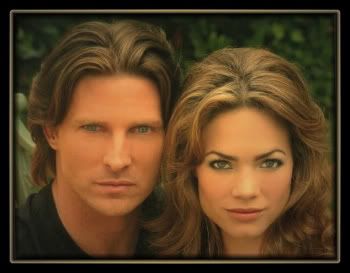 Here's the Scoop! 09.25.08
It's a Liason Day! Today is when Jason lays it all out on the table for Elizabeth. I love that he picked her over the biz! If I didn't already love Spinelli, I want to marry him now! There SHOULD be more nods to their history then just Italy. Pay close attention to their dialogue.

Carly meet your new best friend...Olivia! She'll be spilling Kate's secret today to a very pleased Carly.
More Secrets... well more on Patrick learning that Sonny has a secret son. What's he to do with that information? He has his own family drama to deal with. It looks like Kate thinks she's dying and tells Patrick that she's been keeping this HUGE secret from the man she loves. RUMORS broke that the son MAY NOT be Olivia's child. Who's is it? It APPEARS that he does have a name though. RUMOR has it, Sonny's son is named Dante.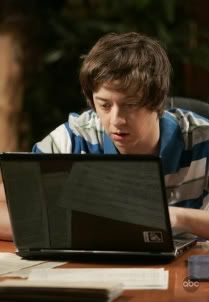 CRAZY CRAZY RUMOR ALERT... and it very well COULD BE fanfic. There is a RUMOR that Bradford Anderson will be in a dual role. These RUMORS say he'll be Dante. Get a salt boulder and check your blood pressure.
We haven't seen the last of him. Olivia's brother SHOULD be coming to Port Chuck. READ MORE
By Regan Cellura on September 15, 2008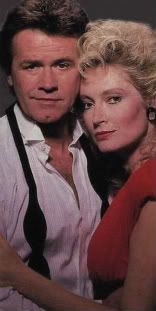 UPDATE:
It looks like Tiffany and Sean will pop in just in time for
Night Shift
's Second Season Finale. Remember it was said to be so good they had to break it up in
two parts
! Look for Luke Spencer (
Anthony Geary
) to be reunited with his friends on the finale as well!
ORIGINAL STORY: Don't be surprised if you see General Hospital supercouple Sean and Tiffany Donely (John Reilly and Sharon Wyatt) returning to Port Charles via Night Shift. Strong RUMORS have them coming back to check in on their old pal Robert Scorpio (Tristan Rogers) who is battling colon cancer.
For longtime General Hospital fans this is huge-yet-bittersweet news. One would hope a reunion of this magnitude would play out on the mother-ship and not on the spin-off. Especially when you factor in a significant number of fans who do not get SOAPnet.
Here's hoping Sean and Tiffany get abducted by the mother-ship and return home.
RUMORS of their return have the Donely's returning with their son in tow.