Senta Moses
By Regan Cellura on April 20, 2009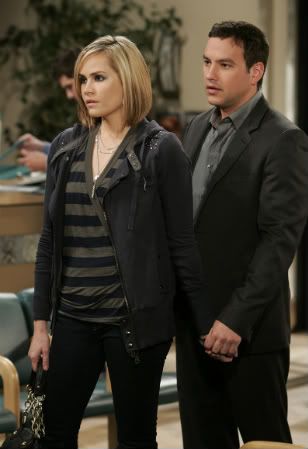 Here's the Scoop! 04.20.09
Who thinks there's some scrambling going on at GH? The ratings suck, the storylines aren't much better and fans are probably the most unhappy they've been in a very long time. Is any of this registering with TPTB? Some are saying it is and re-writes are in the works but my question is: Will the re-writes be in the right direction? GH, Guza, Frons, Jill… do they know what the right direction is? Past experiences tell me that they got off track a long time ago.
What's going on with NotEmily? Some say she was never supposed to be the RealEmily and that this Rebecca character was meant to stick. Stick to what? Will this be a re-write? There's some Rebecca – Lucky stuff RUMORED to be coming with those Nikolas-Elizabeth RUMORS mixed in. HERE'S WHAT YOU DO… Make the decision to have NotEmily be the RealEmily. Helena's in town, use her to your advantage. Have Hells play a role in Emily's death, explain away Diego admitting to killing her and spin the story in the brainwash direction. I know I never endorse the recycling of old storylines, but in this case, it's your only option. Do I want a quad with the four musketeers? Not really but I'd be all for a triangle with Lucky-Emily-Nikolas. READ MORE
By Luke Kerr on March 19, 2009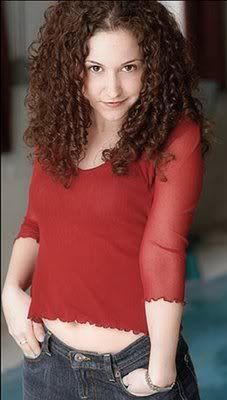 Greek
and
General Hospital
star
Senta Moses
visited with
General Hospital Online Fan Site
(GHOFS) about her role as Spinelli's (
Bradford Anderson
) new sidekick Winifred.
I wanted Winifred to stand on her own. To be a geek in her own right. Most of my research was about figuring out the technical stuff...the computer jargon. Don't tell anyone, but I'm not the most computer savvy person : ) As an actor, I feel that you can't act what you don't understand, so I made it my priority to look up everything that came out of my mouth, and really get what it meant. Beyond that, I have to say there's a little "Winifred" in me, so it wasn't hard to find. I do "geek" out about certain things, and there are people out there, that I would freak out around.
Read the entire interview at General Hospital Online Fan Site.