Sean Kanan
By Jamey Giddens on May 11, 2009
Here's a flashback to
Rick Hearst's
comedic turn
on
The Bold and the Beautiful
. Hearst played wisecracking PR flack Whip Jones, who married Brooke Logan (
Katherine Kelly Lang
) to help the fashionista pass her unborn child off as his, and not the child of Deacon Sharpe (
Sean Kanan
), who just so happened to be married to Brooke's daughter, Bridget (then-
Jennifer Finnigan
). Thanks
BandBTerry
for the clip!
By Jamey Giddens on April 22, 2009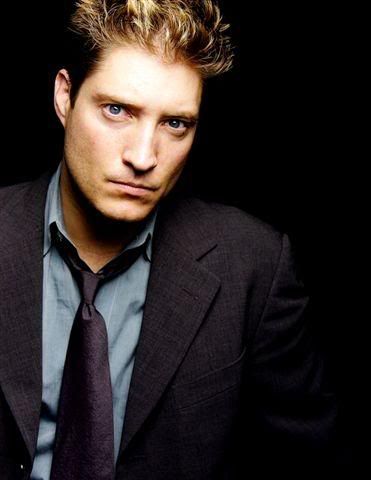 Remember my
exclusive interview
last December with former
General Hospital
and
The Bold and the Beautiful
hearttrob
Sean Kanan
, the one where I suggested his popular B&B bad boy Deacon Sharpe should cross over to
The Young and the Restless?
DC: If Deacon can't make a return visit to the fictional Los Angeles universe of the Forresters and Logans, what about him showing up in Genoa City? Your former onscreen partner-in-crime Adrienne Frantz (Amber Moore) is doing the work of her career on The Young and the Restless. Would you consider taking Deacon to the other Bell soap?

SK: I would absolutely love to do Y&R. I loved working with Adrienne. She is an amazingly-talented person. It would be great to have Amber and Deacon mixing it up again. READ MORE
By Jillian Bowe on March 27, 2009
Is
Sean Kanan
heading back to the glitz and glamour *snickers* of the fashion industry on
The Bold and the Beautiful
? On
Soap Opera Digest's
Twitter page
(gotta love that service), they are saying that the word is Kanan
may
be on his way back to la la land as bad boy Deacon Sharpe. Could Jackie (
Lesley- Anne Down
) finally have something to do besides become a bargain basement version of Stephanie (
Susan Flannery
) with her manipulation in Nick's (
Jack Wagner
) life? Stay tuned!
Update: Tune in to this week's CBS and Days of Our Lives episode on Wednesday for an update to this story.
By Darren Lomas on December 12, 2008
Ex-
B&B
and
GH
actor
Sean Kanan
is set to star in the new series
Rehab
on Living TV in the UK, which will air in February. Celebrities will be shown battling their addictions at the Passages rehab facility in Malibu. Kanan has a painkiller addiction. Bay City Roller
Les McKeown
and
Alicia Douval
are two of the other seven celebrities who will undergo treatment.
By Daytime Confidential on December 12, 2008
On today's CBS and Days of Our Lives episode of Daytime Confidential Luke, Mike, Jamey and Melodie discuss all the latest news including...
Janet vs. Carly. Jon Lindstrom's debut as Craig Montgomery on As the World Turns and our reaction to his dating a woman he once believed to be his daughter.
Pheobe's death on The Bold and the Beautiful and is it just us or has B&B been dumbed down over the past several months? Jamey comments on his interview with Sean Kanan (Deacon).
Billy finds out that Chloe is pregnant with his child. Wouldn't it be awesome to have a May/December romance with Billy and Nikki? Imagine the possibilities. More fallout from the Jabot takeover on The Young and the Restless. Ashley Abbott is taking names and we're loving it.
Jeff Branson's debut as Shayne Lewis on Guiding Light but shouldn't Dinah recognized him as Shayne? Melodie isn't happy about the Marina and Mallet wedding and doesn't Guiding Light have a church as a set? Why couldn't it have been used for the wedding?
Alison Sweeney fakes labor on Ellen. Lisa Rinna gets a reality show but shouldn't it be on SOAPnet? Reaction to Sandra Ferguson's debut on Days of Our Lives and Arianne Zucker is doing the work of her career.
Be sure to leave your comments on all the latest going ons in the world of soaps by calling the Daytime Confidential comment line by calling 917-677-9757.
Listen to Daytime Confidential by clicking on the Daytime Confidential Player at the bottom of this post or Download us for FREE via iTunes. Vote for us on Podcast Alley. Add us as a Friend on MySpace and Facebook.

By Jamey Giddens on December 03, 2008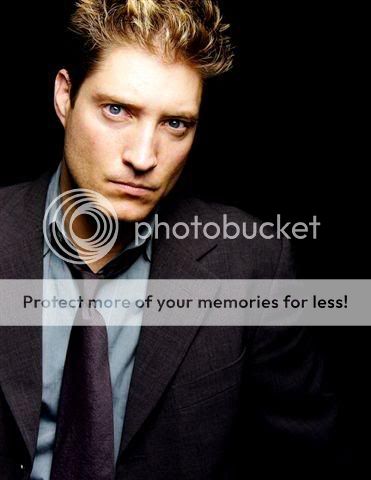 General Hospital and

The

Bold and Beautiful alum Sean Kanan is thinking a lot about sex these days. He has to, it's part of his job description. Kanan is starring in It's Just Sex, a daring, comedic exploration about what can happen when three couples decide to switch partners. The play runs through Dec. 28 at the Two Roads Theatre in Studio City, Ca.

Daytime Confidential recently caught up with Kanan about his role in It's Just Sex, as well as his new movie Jack Rio, and his time in Port Charles as Quartermaine bad seed A.J. We also reminisce about his memorable stint as Deacon Sharpe, the man who notoriously deflowered a young Bridget Forrester (then-Jennifer Finnigan) while he had her father Eric (John McCook) muted on speaker phone, and later sired baby Hope with Bridget's own mother, the sexsational Brooke Logan (Katherine Kelly Lang).

READ MORE