Sarah Michelle Gellar
By Luke Kerr on November 07, 2008
By Luke Kerr on September 26, 2008
You just knew it was only a matter of time.
Sarah Michelle Gellar
, who can pretty much write her own ticket in primetime and movies, is returning to the small screen in the new HBO series
The Wonderful Maladys
.
According to E! Online The Wonderful Maladys is a story "about three dysfunctional (are there any other kind in TV Land?) adult siblings living in New York and struggling to deal with the loss of their parents years ago."
Welcome back Gellar, TV hasn't been the same without you.
By Regan Cellura on August 28, 2008
Is
All My Children
in danger of losing one of its brightest stars? Online RUMORS are suggesting that
All My Children
star,
Alicia Minshew
(Kendall Hart) is
leaving
Pine Valley. The actress has spoken out about her contract talks, saying that they are "trying to work something out." The latest RUMBLINGS? Talks are not going well.
If Alicia takes the first train out of Pine Valley I'll....
By Luke Kerr on June 16, 2008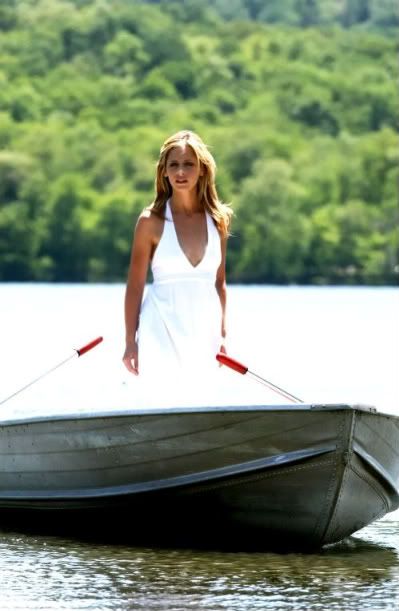 Check out this photo from former All My Children star Sarah Michelle Gellar on the set of
Veronika Decides To Die
.
For those who may not have heard of Gellar's latest movie, according to IMDB "Veronika is a woman who wakes up in a mental institution after a failed suicide attempt. She discovers that she has a weakened heart and only days to live. The film follows her recovery as she finds true love and a new found will to survive."
Veronika Decides To Die is set to premiere in 2009.
By Jamey Giddens on April 26, 2008
All My Children alum Sarah Michelle Gellar is set to play a grown-up version of Alice from the childrens book classic Alice in Wonderland. The movie is based on the popular computer game American McGee's Alice from Electronic Arts Inc. and Sold-Out Software (I'm sure you gamers out there know about this stuff, but it's Greek to me!). According to Internet Movie Database and MTV, in the flick Gellar's Alice returns to Wonderland as a disturbed young woman, following the death of her parents. After slaying vampires and contending with Erica Kane, this video game flick brought to life sounds right up Gellar's alley!
By Luke Kerr on March 04, 2008
Sarah Michelle Gellar of All My Children and Buffy fame posed for
Gotham Magazine
and had plenty to talk about for the article, including whether or not she wants kids: "I can't help it—every day people ask me that question. I sometimes feel like I'm doing something wrong. But when the time is right, we will. I just turned 30. There's traveling I want to do. There's charity work I want to do. I'm learning to believe in myself more, and I'm realizing things that I'm capable of accomplishing. And when we do have children, my husband and I will have such a strong foundation because we've given our relationship time to grow."