Sarah Brown
By Regan Cellura on March 17, 2009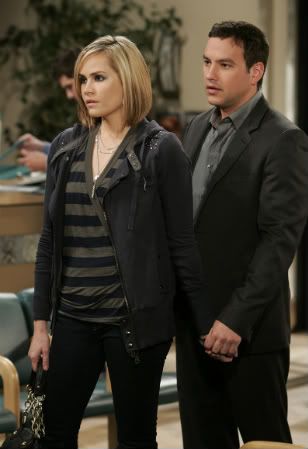 Here's the Scoop! 03.17.09
OH and Happy St. Patty's Day! Drink it up, if you're old enough.
As mentioned yesterday in Catching Up With Constance, Helena returns just in time to ruin the opening of the new General Hospital. April 13th is the day and in true Cassadine form, Helena messes with the hospital computers (where's a Jackal when you need him?) and cuts the power to GH. Helena's intended target? Nikolas! Granny pops up on the hospital monitors to level a threat against her grandson. But is Helena already messing with Nik? Remember, RUMORS say Rebecca is in town because of Helena and the secret phone calls (we SHOULD be seeing more) are SAID to have Helena on the other end. This Rebecca crap isn't working for me (I know, between her and Ethan, I sound like a broken record) and the only way it will work for me is if Rebecca is really Emily. I'm sorry; I don't see the point of the character especially not at the expense of other actors who have been RUMORED to be getting the ax. My question is why are Nikolas and Rebecca holding hands?
Robin and Jason scenes... Just for you Season. Will they be discussing Robin's woes or Michael's condition? Most likely both. READ MORE
By Regan Cellura on March 11, 2009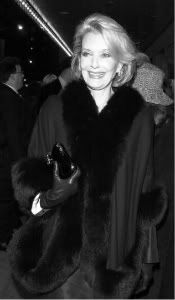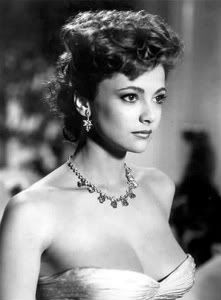 Here's the Scoop! 03.11.09
Holly and Helena? Too much to handle? Obviously Holly's return is being linked to Ethan and everyone who is anyone is hoping that Helena's return means NotEmily is the RealEmily. Can you hear Frons' campaign for that one? The real Emily returns…oh wait, she's already there and we've been telling you her name is Rebecca…tune in. Some fans say Helena and Holly are the reasons for the POSSIBLE bloodbath hitting prospect studios (where GH is filmed). Emma Samms' return SHOULD be a temporary gig with some saying she'll be in Port Chuck and on our screens for roughly three weeks. Helena has never been a contract character (at least not to my knowledge) and I ASSUME that isn't going to change. Two returns of recurring characters, one said to be brief, is that really a reason to let five actors go? The cuts hitting ABCDaytime are more likely a result of the crappy economy that is hitting everyone. I'm not giving Fronsie a free pass as there are plenty of newbie's on my screen that really don't need to be there especially not at the expense of some of my faves. READ MORE
By Regan Cellura on February 24, 2009
By Regan Cellura on February 23, 2009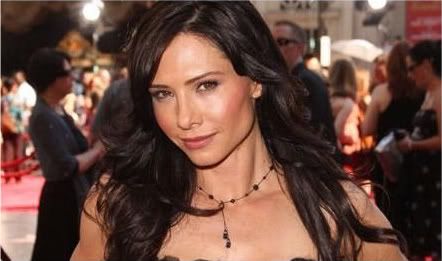 Here' s the Scoop! 02.23.09
Sorry for the delay…
Who's the new guy on set? Gotta love Facebook as Sarah Brown has once again updated her status and spilled some SCOOP: Sarah Brown thinks "The New Guy" working with Kimberly McC is going to stir you ... And um ~ also that he is smokin Hot ;). Naughty Nicki will surely appreciate the hot part. But who's the new guy? Even Sarah doesn't seem to know. RUMORS say Ethan and Robin will be sharing the screen soon, is that the newbie Brown was referring to? Is there someone else coming aboard? Guess time will tell as the scene SHOULD pop up on our screens in about three weeks.
Sam and the Jackal P.I.'s extraordinaire? When Sam declared her desire to become a P.I., many Sam fans suggested she and Spin team up. RUMOR has it, that MAY be happening when Sam asks Spinelli to work for her. Question though, shouldn't Sam be working for Spinelli? He did get his license first… Will Winnie be involved?
Is Sam getting arrested? Is it Sonny and Jason's fault? There have been RUMORS that Sam's apartment will become the feds property to search. Where will she go? I guess the JaSammers get another bone from me as RUMORS say she'll be back in her former residence. READ MORE
By J Bernard Jones on February 18, 2009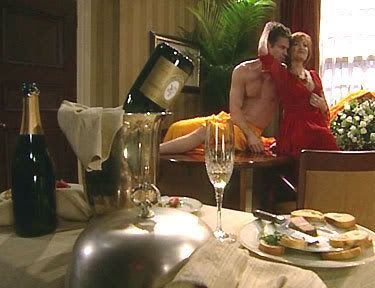 To say that One Life to Live is on fire these days is making a declaration verging on cliche. Each and every episode is a marvel of writing, acting and storyline integration. It is a shame that its ratings don't reflect the awesomeness of its writing and ensemble.
If OLTL has two weak links story-wise, one is the Vanessa/Ray/Cristian black widow/revenge story and the teen drug plot. I agree that the former is very undeveloped at this point, with characters that few seem to find interesting on an already crowded canvas. The latter, the drug storyline, has suffered from a different sort of problem: despite some solid acting, the interactions and dialogue among most of the teen set (not to mention the unrealistic shock of the school principal) is rather unbelievable. At times it sounds as if the teens are in a very bad ABC Afterschool Special and we're waiting for the inevitable overdose, a crisis of conscience and a moral to the story that "drugs are bad."
However, I'm beginning to think the story is not about completely about the teens. I think there are two drug stories going on at the same time and the second one is about the adults. The drug isn't marijuana or cocaine. The drug is alcohol. READ MORE
By Regan Cellura on February 13, 2009
Is
Bruce Weitz
(Anthony "ZaCrazy" Zacchara) leaving Port Charles behind? According to today's
Suds Report
, the fantastic Weitz is leaving
General Hospital
. Love or hate the character, there is no denying that Bruce Weitz is one hell of an actor.
There was some speculation that Weitz would be vacating the role and that Claudia (Sarah Brown) would be the only true Zacchara left in PC. No worries Johnny (Brandon Barash) fans, this goes along with the RUMORS that Trevor Lansing (Stephen Macht) is Johnny Zacchara's true father. Macht ends his days as Trevor this week.