Sarah Brown
By Luke Kerr on May 28, 2009
General Hospital's
Michael Corinthos III (
Drew Garrett)
thinks his new step mother Claudia (
Sarah Brown
) is "so cool" and that doesn't have Jason (
Steve Burton
) all to pleased, especially since Claudia wants to be "more than just a step mom."
By Regan Cellura on May 20, 2009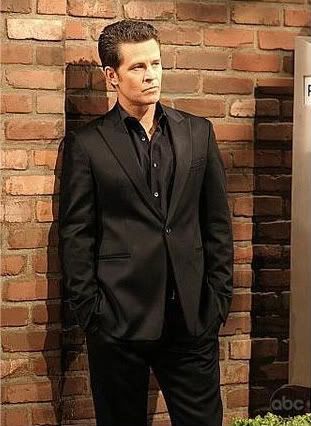 Here's the Scoop! 05.20.09
It's going to be a quickie… strap yourselves in!
A Return? RUMORS are claiming that Ted King aka Lorenzo Alcazar is returning to General Hospital this summer. So far no "official" confirmation. Wasn't Jason absolutely sure he off'd the mobster?
Michael has mommy issues but nothing's wrong with liking your step-mom, right? Usually, no but when she's the one who ordered the botched hit that left you comatose, I might have a problem with it.
Day two of Drew… has our initial opinions changed? Not me! So far, still doing a pretty good job. Like I said yesterday, we'll see how he does once he's out of that bed. READ MORE
By Jamey Giddens on April 16, 2009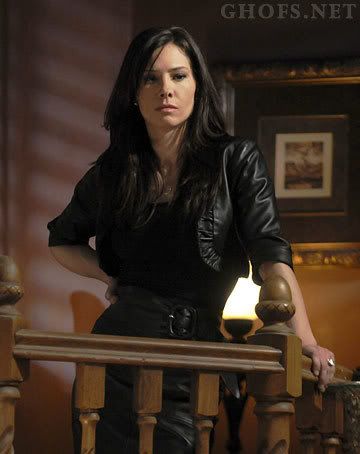 It looks like the brass at ABC aren't the only ones salivating over the thought of
Guiding Light
alum
Tom Pelphrey
inheriting Sonny's penchant for smashing crystal at the feet of a paramour.
Sarah Brown
(Claudia) tells
TV Guide Canada
's
Nelson Branco
just how much she too wants to see Pelphrey as Sonny's long lost spawn Dante.

TVG: Which actors do you admire in soaps, in film and prime-time TV?
SB: Hands down, Tom Pelphrey [ex-Jonathan, GL] is my favourite soap actor.
By Regan Cellura on April 14, 2009
Here's the Scoop! 04.14.09

Dr. Patrick Drake as Mr. Mom…
When Robin heads out of Port Chuck for treatment, Patrick takes on the role as single father. Who will pitch in to help him? RUMORS say Maxie and Matt MAY be providing assistance. While I love that Matt and Maxie MAY have some more scenes together, especially ones that have them helping out the fam, Maxie is spread all over the place and I think this would be the perfect opportunity to use Mac (John J. York) more. Let Uncle Mac help out, he did raise three girls. Throw a little comic relief into this PPD storyline cause I need something to chuckle at that isn't the ridiculousness of this story. We SHOULD see some brotherly time but SPOILERS have Matt making some roots of his own in PC. Finally! Give Jason Cook something to do! We SHOULD still see Elizabeth helping out, maybe not as much, and mentions of Mercedes.
READ MORE
By Regan Cellura on March 27, 2009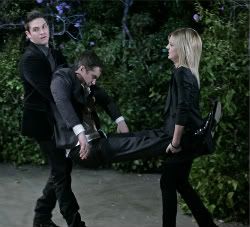 Here's the Scoop! 03.27.09
Ask Away Day! Hit me with your best shot and if I can answer, I will.

Claudia – Scrubs, Claudia – Scrubs…Why have the last few SPOILER blogs started with them? Apparently they're the only ones getting written for on GH. I like Scrubs despite the lack luster storytelling for Robin's Post Partum story and while I love Sarah Brown, the character of Claudia never really worked for me. Every day I read how bored you all are with the SCOOP and the show and I am right there with you.
Claudia gets top billing today as she's the girl with the plan. Maxie and Johnny help her out by getting rid of Ric and the pair ditch him at the hospital. Claudia drops by just in time for Ric to strangle her. He's not killing her, he needs her and tells her try to kill me again and a copy of the DVD goes straight to Sonny. Johnny's role in all of this does not end with getting Ric to the hospital. Claudia wants Johnny to join up with Sonny and help her get the goods on her hubby and Jason. Is this why Johnny and Lulu end? READ MORE
By Regan Cellura on March 26, 2009
Here's the Scoop! 03.26.09
More Scrubs Drama… Is Robin trying to hurt herself or did the Post Partum mom just take a spill off the docks? RUMORS have Robin "seeing" things and then taking a spill into the harbor. She's rushed to Mercy but did she try to take her own life? Eventually Scrubs SHOULD be back on track, there will be a lot of off roading along the way. Buckle yourselves in Scrubs fans; it SHOULD be a bumpy ride. READ MORE