Sarah Brown
By Darren Lomas on December 14, 2009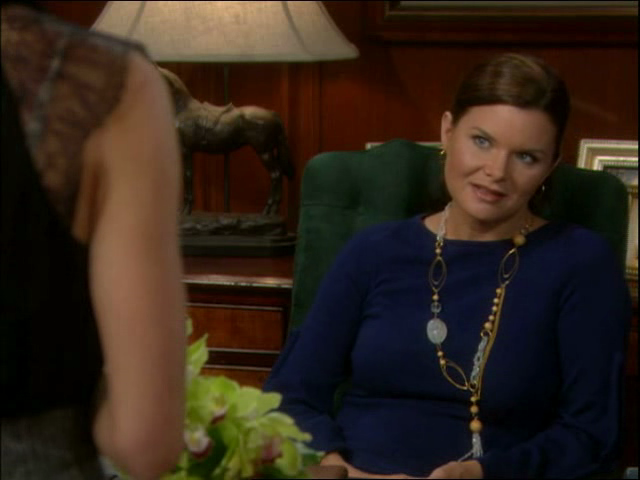 Last week's B&B shenanigans started with Brooke confronting Steffy the strumpet, warning her not to get fresh with Bill again. Things simmered down pretty quickly. They came to an agreement, hugged, and were relieved further drama had been averted. Little did they know, Katie had already found out.
Katie channelled her inner Victoria Newman and gave bratty Steffy a major slap-down at Forrester Creations. Following Bill's confession that Steffy had planted not one, but two smooches on him, Katie took things into her own hands. She fired the little weasel and tore her to shreds, saying that Steffy was only interested in taking Bill from Katie to avenge Forrester Creations being taken away from the Forresters.
Steffy licked her wounds and confessed her misdeeds to her brother Thomas. She blurted that she wanted "[Katie] to hurt like we hurt!" Thomas didn't think that her feelings were healthy. I guess car bombs are more his style. READ MORE
By Darren Lomas on December 07, 2009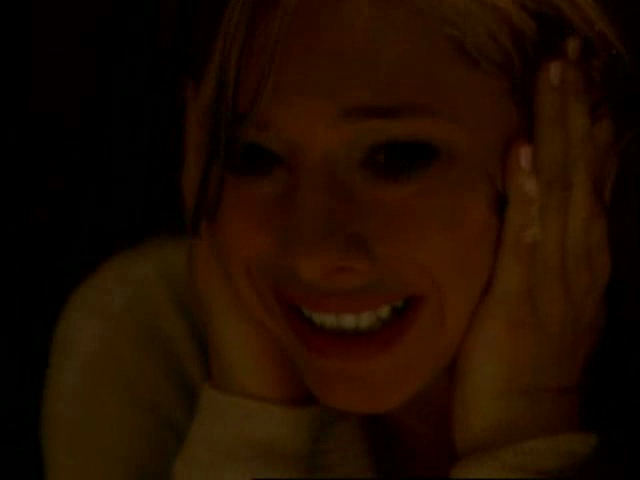 Was this
Sarah Brown'
s face when she caught up with old B&B episodes and realized she'd signed a two-year contract? In case you too need a catch up, here's what's been going down in LA.
Desperate to get her freak on, now that the oh-so-irresistible Ridge is married, Taylor turned to internet dating. With a little encouragement from her daughter, Taylor hooked up with a "90 percent match" at LA's only coffee joint, Insomnia. Alas, it was none other than Carl Ferret, the lab technician who discovered Brooke's eggs had mistakenly been implanted in Taylor. Oh dear. She walked out on the Ferret and went home to lick her wounds, aided by Thomas and Steffy, her supportive/annoying kids. READ MORE
By Jillian Bowe on December 04, 2009
Powerhouse actress Sarah Brown talks with On Air On Soaps' Michael Fairman on how she came to the role of the mysterious Sandy/Agnes on The Bold and the Beautiful.

MICHAEL:How did this come to pass that you ended up on B&B?

SARAH: My contract with General Hospital was going to be up in January 2010 but they had written my character of Claudia out. When they told me that the character was going to be exiting, someone heard that Brad Bell was interested in contacting me! It was literally 48 hours at the most. I was honored and flattered. I was like, "Yeah, I want to talk to Brad Bell!" I think there was an initial thought, "Will she talk or think about doing another soap?" and they said, "Brad Bell wants to talk to you." My mom had been a Y&R fan growing up. So I saw the show and am familiar with the Bell legacy and the family's work and thought, "This is really cool!" I think I was watching Y&R one day when I went, "I want to do that," and I remember watching Heather Tom when I was very young playing Victoria Newman. I remember thinking, "I can do what she does. I want to do that.
By Jillian Bowe on November 23, 2009

The Bold and the Beautiful
has partnered up with
On Air On Soaps'
Michael Fairman
and will launch a new weekly
podcast
to discuss the ins and outs of the daytime serial. On the premiere show Fairman chats with dynamite
Sarah Brown
about what viewers can look forward to with her character. The show is available for download tomorrow.
By Mike Jubinville on November 06, 2009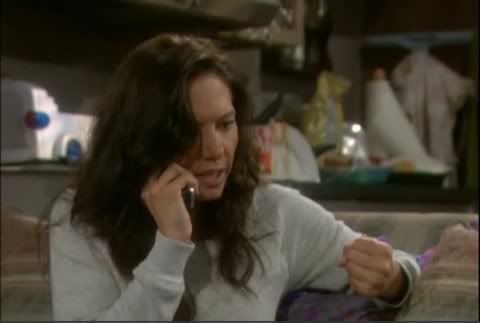 Now that
Sarah Brown
has two episodes under her belt, what are your thoughts about her character on
The Bold and the Beautiful
? I'm definitely intrigued by the possibilites of this storyline. Bridget (
Ashley Jones
) and Nick (
Jack Wagner
) are in for a bumpy ride and I'm looking forward to it. Hit us up in the comments with your thoughts.
By Regan Cellura on November 06, 2009
Here's the Scoop!

If you follow me on Twitter
, I've tweeted a couple episodes of
General Hospital
as well as some primetime shows. GH has been fantastic, so most of my tweets were positive although, you all know me by now ,and know that a little sarcasm must come out!
For example, when Michael and Sonny were returning to Greystone, I tweeted: Awwww... father-son convo on how it'll feel a few days after your first kill. When GH dropped the obvious ball and left Lulu in her wet clothes in the ER I asked: Shouldn't they take Lulu out of her wet clothes? I mean I'm no M.D., but I would think the first thing would be to get the patient out of her very wet and cold threads. Right? Carly's truth-telling to Jax was a shock that earned: WOW Carly is telling Jax the truth? That's a twist. I kinda like it. Carly rarely tells the truth and when she does, it must be noted. Plus, major KUDOS to Laura Wright who turned in another fine performance. I actually felt Carly's anguish over what telling the truth meant for Michael. READ MORE