Ronn Moss
By Luke Kerr on August 11, 2009
First
The Bold and the Beautiful
created
The Logan Chronicles
by Stephanie Forrester (
Susan Flannery
) as a video blog. Then they had Brooke (
Katherine Kelly Lang
) fire back at Stephanie with her own video blog. Now, in addition to including video blogging in its storylines, B&B has created a video blog for
Ronn Moss
.
By Jillian Bowe on August 02, 2009
By Darren Lomas on August 02, 2009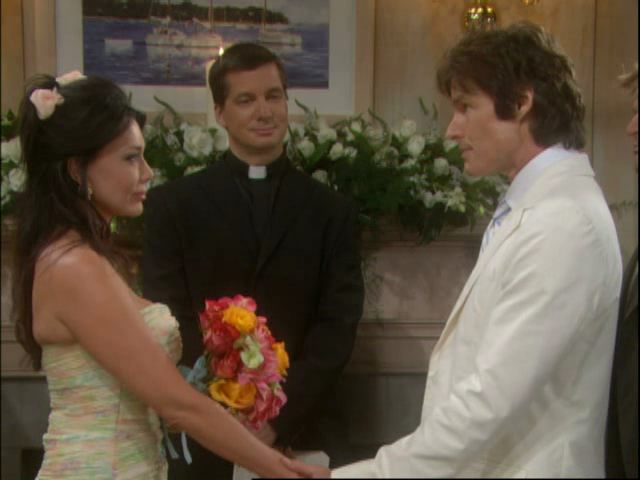 The Tridge tots, AKA Thomas and Steffy, continued trying to keep Brooke away from their Ridge. They had all Brooke's messages to Ridge forwarded to Steffy's phone. When Stephanie found out she was thrilled that her grandkids were such schemers and told them to keep it secret.
READ MORE
By Jillian Bowe on July 29, 2009
Elizabeth Taylor
better watch out, Ridge's (
Ronn Moss
) trying to break her record of marriages. Brooke (
Katherine Kelly Lang
) is hell bent on getting her man, the girl from the Valley is BACK!
By Darren Lomas on July 26, 2009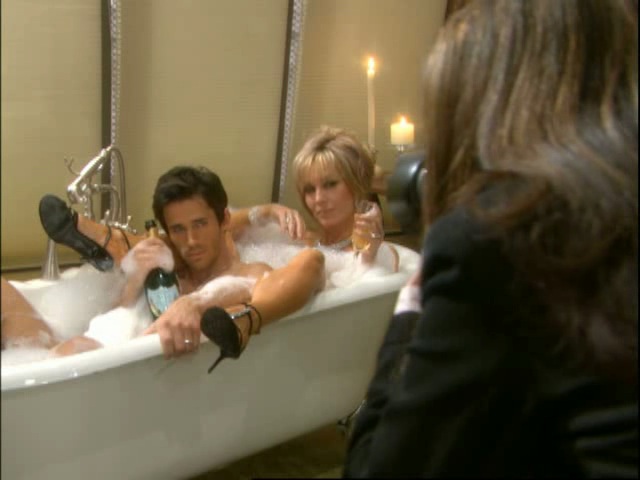 Steffy saw Brooke and Ridge hugging and got a little verklempt. Brooke went home to snivel over pictures of Ridge again, but Steffy was hot on her heels. Brooke said she'd "made a mistake" in ditching Ridgiculous. Steffy slammed Brooke for causing her father pain and was adamant that Ridge needed the peace and stability of Taylor/Steffy/Thomas.
Stephanie gave Whip the lowdown on Brooke's current situation and sent him over there to try and keep her away from Ridge. Brooke was surprised to see Whip in LA. Of course, there was some reminiscing and the two of them had a pretty fun smooch. Brooke yanked his chain by pretending she was ready to get fresh in the bedroom: "take me upstairs." Alas, she once more confessed she would always love Ridge, and she wasn't ready for humpy-pumpy yet.
Meanwhile, back at the crypt, Ridge told Taylor she was "stuck with him." How true. Then Taylor had to go and spoil it all by saying that he was "the best thing that ever happened to either one of us," meaning Brooke or Taylor. Seriously, we're expected to buy that, despite the fact that he keeps pawing them both? Ugh. They both look pathetic trying to "win" that jackass. Ridge didn't look too thrilled at Taylor's marriage proposal, although their grown children clapped and whooped. Good ol' daddy Ridge. READ MORE
By Jillian Bowe on July 26, 2009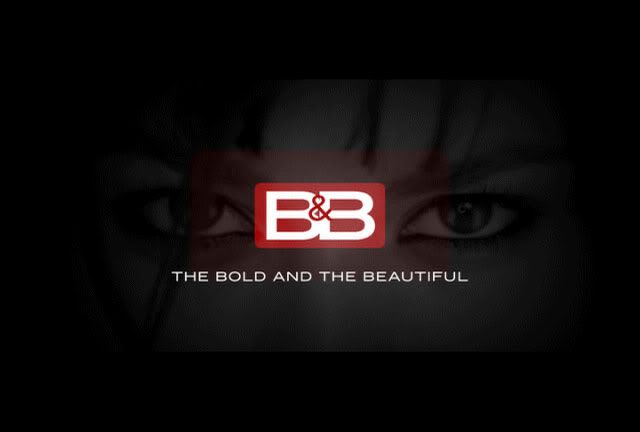 Look for more
Daniel McVicar
(Clarke) on
The Bold and the Beautiful
. The actor reprises his role on July 27 and 28.
D.C. Douglas
has been cast as a minister on the show appearing on July 30 and Aug. 3. Fans may know Douglas Dr. Whittman, who treated Massimo (
Joseph Mascolo
) on
B&B
, Dr. Kirkwood from
Passions
and Chad Atherton on
The Young and the Restless
.
Steve Blalock
guest stars on the show as a biker, the actor also moonlights as
Ronn Moss's
(Ridge) stunt double.
READ MORE