Ronn Moss
By Darren Lomas on August 24, 2009
Is it misogynistic to have Taylor and Brooke mud wrestling over waffling Ridge? Yes. Is it entertaining, and is B&B getting a hell of a lot better? Oh yes! It made me laugh. Normally, I just bang my head against the nearest hard surface until I forget all about Rick and Ridge's rooftop brawls, Steffy and Rick's insipid romance, and Donna's honey-drenched bazongas up in Honey Bear's face. The writers have been putting things right for a while now, and it seems like they're finally onto a winning streak.
READ MORE
By Darren Lomas on August 16, 2009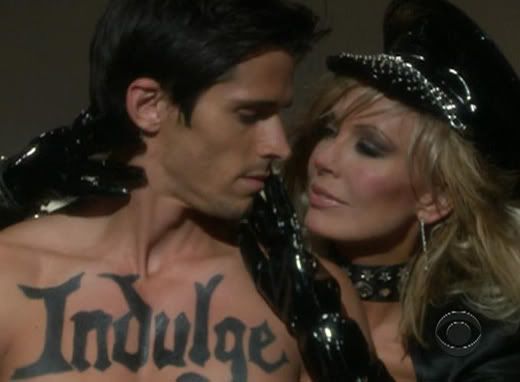 Shock, horror – the week opened with Jackie being mauled to death by a cougar! It turned out the cougar was just trying to mount her. It liked her perfume. Somewhat disturbingly, this photo-shoot mishap made Jackie and Owen randy, so they got fresh again. A little unnerving, but hot nevertheless.
An old friend of Stephanie's showed up in town and proposed a charity fashion showdown between Jackie M and Forrester Creations. Stephanie brushed her off, but Whip got wind of the idea and took matters into his own hands.
Whip went to see Bill Spencer and asked him to splash that the runway challenge was a done deal, despite the fact that neither side had agreed. Both Forrester and Jackie M were put in a corner and both reluctantly agreed to go ahead (for the children). READ MORE
By Luke Kerr on August 11, 2009
First
The Bold and the Beautiful
created
The Logan Chronicles
by Stephanie Forrester (
Susan Flannery
) as a video blog. Then they had Brooke (
Katherine Kelly Lang
) fire back at Stephanie with her own video blog. Now, in addition to including video blogging in its storylines, B&B has created a video blog for
Ronn Moss
.
By Jillian Bowe on August 02, 2009
By Darren Lomas on August 02, 2009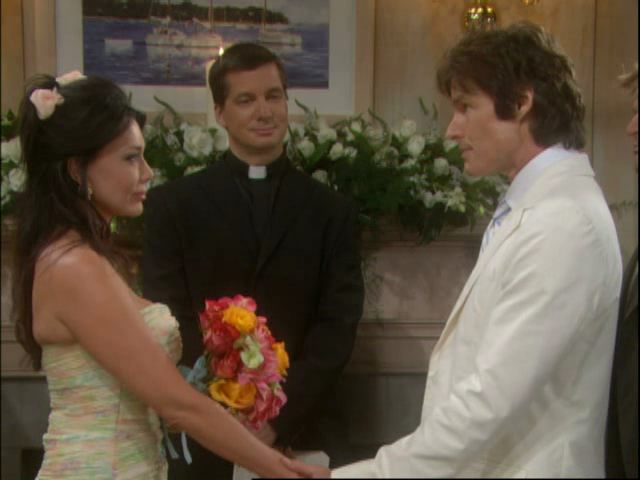 The Tridge tots, AKA Thomas and Steffy, continued trying to keep Brooke away from their Ridge. They had all Brooke's messages to Ridge forwarded to Steffy's phone. When Stephanie found out she was thrilled that her grandkids were such schemers and told them to keep it secret.
READ MORE
By Jillian Bowe on July 29, 2009
Elizabeth Taylor
better watch out, Ridge's (
Ronn Moss
) trying to break her record of marriages. Brooke (
Katherine Kelly Lang
) is hell bent on getting her man, the girl from the Valley is BACK!