Ronn Moss
By Darren Lomas on December 21, 2008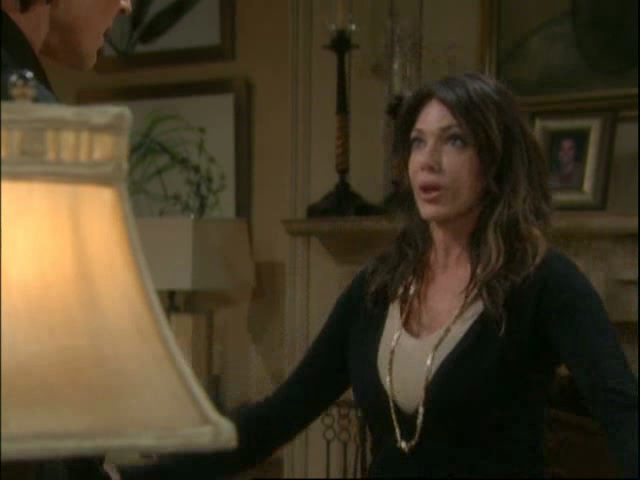 At the beginning of the week, Rick (Kyle Lowder) vowed to change and make his family proud. This doesn't bode well - if he's going to follow the moral code of his family, he's either going to start coming to work dressed like a hooker or start straddling Nick Marone.
Phoebe's death continued to stir up animosity between Stephanie and Brooke, and again both Katherine Kelly Lang and Susan Flannery rocked their scenes. Taylor blamed herself and, in my opinion, Hunter Tylo was great in what must be an incredibly hard storyline for her to play out. READ MORE
By Darren Lomas on December 16, 2008
Check out this, ahem, "classic" trailer for
The Bold and the Beautiful
from the early nineties. It features the following jingle/rap/hot mess:
"His eyes seduce you, you yearn for his kiss,
He's hurt you before, you've just got to resist.
Imagine the desire, imagine it's you,
If temptation embraced you, what would YOU do?"
If Ridge embraced me, I know what I'd do...
By Darren Lomas on December 14, 2008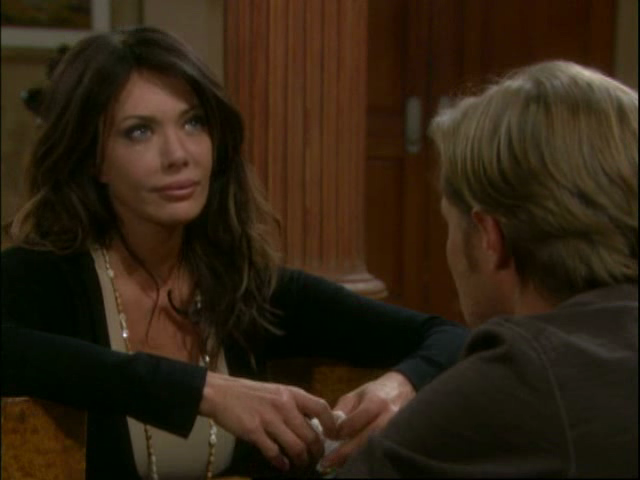 At the rehearsal dinner for his wedding to Brooke (Katherine Kelly Lang), things took a turn for the worse when Ridge (Ronn Moss) rushed in and broke the news of Phoebe's death. Just an aside, but why would they even need a rehearsal – those two have been married half-a-dozen times before. What exactly needed rehearsing?
Thankfully, Ridge saying "Phoebe's dead" was muted, and we were treated to an orchestral soundtrack as we saw the looks of shock and sadness on everyone's faces. Or, in Marcus's case, a look that said did I remember to put my pants on?
Steffy (Jacqueline MacInnes Wood) and Ridge visited the mortuary to say their last goodbyes to Curly Sue. For once, I was hoping Phoebe would liven up proceedings and burst into song. As things transpired, it was grief, grief and more grief, culminating in Steffy standing on a balcony wailing. Fun stuff. I can appreciate a good soap death as much as anyone else, but this was all rather silly. READ MORE
By Darren Lomas on December 08, 2008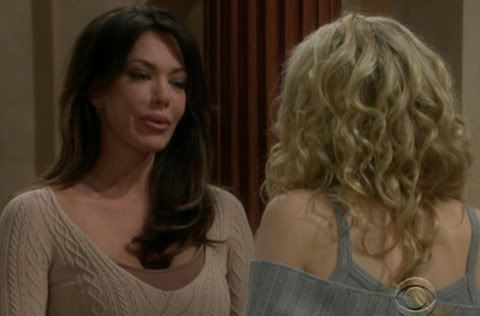 Phoebe (MacKenzie Mauzy) was back in town on The Bold and the Beautiful, and the virginal princess had an axe to grind. It seems that daddy's little girl had the early onset of dementia too, like Beth. She'd completely forgotten that she was the one who broke up with Rick (Kyle Lowder) and even gave him and Taylor (Hunter Tylo) her blessing. Last we heard, she'd gone on a world tour with that greasy-haired Muppet Constantine, so all her vitriol came a bit out of left field. READ MORE
By Mike Jubinville on December 05, 2008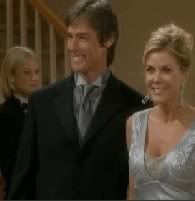 While the spotlight shone on Brooke (Katherine Kelly Lang) as she spewed greatness on her knight in tarnished armor Ridge (Ronn Moss), I could not help but notice the girl in the background from the catering company. Her eyes shifted and she tried not to show any emotion, but I wondered what was really going on in that head of hers. Was she thinking that she should have taken her dog out before she left for work, or was it about an upcoming blind date, or was it about how to steal Ridge away from his soon-to-be-new-wife of a millionaire heir to a world reknown fashion house? READ MORE
By Darren Lomas on December 01, 2008
Eric (John McCook) continued to string along Donna (Jennifer Gareis) and Stephanie (Susan Flannery) while he made up his mind over which one was worthy of him. What a silly old goat. Stephanie should crush him and Donna both, not put up with this nonsense. At the very least, she should drag that skank out by her hair (she's done it before). It's not the first time two women have been pitted against each other to "try out" as wifey on The Bold and the Beautiful. Ridge (Ronn Moss) did the same thing, but even more sleazily, when Taylor (Hunter Tylo) last came back from the dead. READ MORE