Ron Raines
By Luke Kerr on May 28, 2009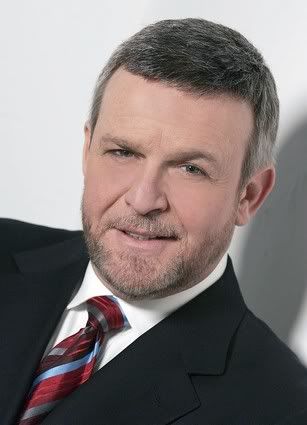 Guiding Light
star
Ron Raines
(Alan Spaulding) will be performing at the 2009
Tony Awards
, according to his
Official Website
. The 2009 Tony Awards will air on CBS on June 7. Watch Raines in a past performance of
Chicago
after the jump.
READ MORE
By J Bernard Jones on May 20, 2009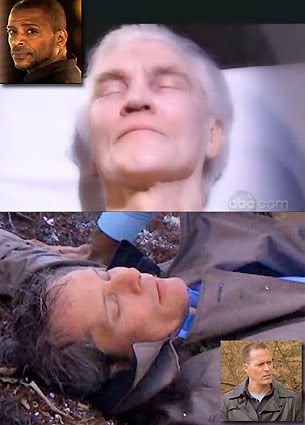 Hot on the heels of my admittedly scathing review of Friday's ultra-campy, Scooby Doo meets The Munsters inspired episode of All My Children which culminated in the murder of Stuart (Not Adam) Chandler, I finally had the opportunity to catch up with Guiding Light, which had its own less heralded "Who Killed Edmund Winslow?" whodunit kick off.
Since I received a little bit of blow back for my harsh (and well-deserved) criticism of AMC, I'd like to take the opportunity to explain why Springfield's simultaneous murder mystery is infinitely superior to Pine Valley's. READ MORE
By J Bernard Jones on April 18, 2009
She'd been teased and mocked for years, no more so than in her competition with other, younger and, some would say, prettier hopefuls. Her appearance had been derided as "downmarket." She obviously couldn't afford fancy stylists and didn't have the finesse of her peers, but when she revealed the depths of her talents she left viewers and critics quaking in their boots.
I'm not talking about Susan Boyle, the YouTube and Britain's Got Talent overnight sensation. I'm talking about the magnificent week of high octane, balls to the wall drama that has been Guiding Light.
I'm glad I waited before posting anything about the extraordinary week that has transpired on GL as the Olivia/Natalia love story played out before my astonished eyes. Temptation tested me in the aftermath of Olivia's shattering graveyard soliloqy to her heart donor Gus and, later, her heartstopping confession of love to Natalia, in what is quite possibly destined to become remembered as one of the greatest performances in daytime of the last decade. My fingers fidgeted over my keyboard during one of the most gloriously tortured daytime weddings in recent memory. My mind raced with superlatives about Natalia's struggle at the altar and her tearful confession of love for Olivia mixed with guilt about Frank. While the week belonged to Otalia (which I will get to in a moment), the entire show was, to borrow a phrase, a towering inferno of greatness. Let us count the ways: READ MORE
By Jillian Bowe on April 10, 2009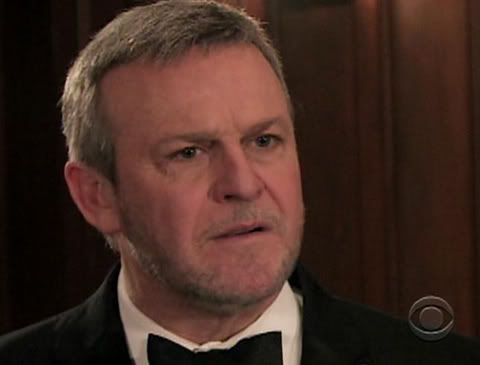 You have to love the things writers pen for soap characters to say. It never ceases to amaze me what they will come up with next that will have you laughing or just shaking your head.
The soap character who usually has the best zingers is Stephanie Forrester (Susan Flannery). Even though watching an episode of The Bold and the Beautiful can sometimes be like viewing chimps performing The Rocky Horror Picture Show, B&B's writers generally churn out killer lines for Big Steffy. This past week, however, it was Guiding Light's (Ron Raines) who recited the hottest line in soapdom.
Here's Alan's response to Beth (Beth Raines) when she told the Spaulding patriarch Rick (Michael O'Leary) should be at Phillip's (Grant Aleksander) dinner, because Rick was part of the family: READ MORE
By Luke Kerr on March 18, 2009
Today's scenes on
Guiding Light
between Alan (
Ron Raines
) and Daisy (
Bonnie Dennison
) had my laughing my ass off and I don't think that's how they were intended. The thought of Daisy as a gun wielding menace, pushed to the edge, was just too much. If I were Alan Spaulding I wouldn't have died from a possible gun shot wound, it would have been a heart attack brought on by uncontrollable laughter. Check out more pictures of Daisy go bang after the jump.
READ MORE
By Mark on March 09, 2009
Parker and Liberty... Do they want to become Will and Gwen 2.0?