Ron Raines
By Jillian Bowe on August 31, 2009

Two more weeks until the oldest dame on the tube is gone...
By Luke Kerr on July 06, 2009
By Luke Kerr on June 03, 2009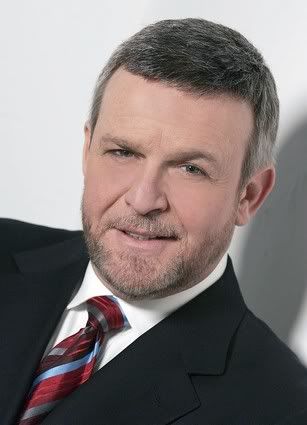 Guiding Light
fans looking forward to
Ron Raines
performing at this year's Tony Awards will be disappointed.
Ron Raines Online
is reporting "Unfortunately Ron's agent contacted him today and informed him that the Tony Awards had to cut the Jerry Herman Medley from Sunday's program due to time issues. We are greatly disappointed and wish to thank everyone who showed their support and were planning on tuning in to see Ron!"
By Luke Kerr on May 28, 2009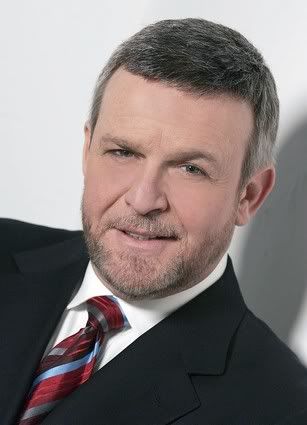 Guiding Light
star
Ron Raines
(Alan Spaulding) will be performing at the 2009
Tony Awards
, according to his
Official Website
. The 2009 Tony Awards will air on CBS on June 7. Watch Raines in a past performance of
Chicago
after the jump.
READ MORE
By J Bernard Jones on May 20, 2009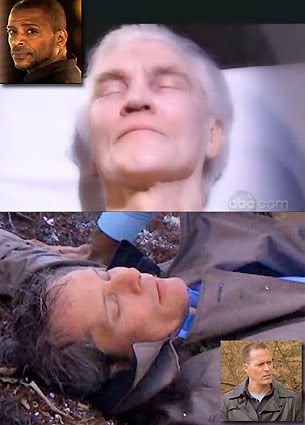 Hot on the heels of my admittedly scathing review of Friday's ultra-campy, Scooby Doo meets The Munsters inspired episode of All My Children which culminated in the murder of Stuart (Not Adam) Chandler, I finally had the opportunity to catch up with Guiding Light, which had its own less heralded "Who Killed Edmund Winslow?" whodunit kick off.
Since I received a little bit of blow back for my harsh (and well-deserved) criticism of AMC, I'd like to take the opportunity to explain why Springfield's simultaneous murder mystery is infinitely superior to Pine Valley's. READ MORE
By J Bernard Jones on April 18, 2009
She'd been teased and mocked for years, no more so than in her competition with other, younger and, some would say, prettier hopefuls. Her appearance had been derided as "downmarket." She obviously couldn't afford fancy stylists and didn't have the finesse of her peers, but when she revealed the depths of her talents she left viewers and critics quaking in their boots.
I'm not talking about Susan Boyle, the YouTube and Britain's Got Talent overnight sensation. I'm talking about the magnificent week of high octane, balls to the wall drama that has been Guiding Light.
I'm glad I waited before posting anything about the extraordinary week that has transpired on GL as the Olivia/Natalia love story played out before my astonished eyes. Temptation tested me in the aftermath of Olivia's shattering graveyard soliloqy to her heart donor Gus and, later, her heartstopping confession of love to Natalia, in what is quite possibly destined to become remembered as one of the greatest performances in daytime of the last decade. My fingers fidgeted over my keyboard during one of the most gloriously tortured daytime weddings in recent memory. My mind raced with superlatives about Natalia's struggle at the altar and her tearful confession of love for Olivia mixed with guilt about Frank. While the week belonged to Otalia (which I will get to in a moment), the entire show was, to borrow a phrase, a towering inferno of greatness. Let us count the ways: READ MORE