Ron Carlivati
By Luke Kerr on November 16, 2009
One Life to Live's
head writer
Ron Carlivati
visited with
After Elton's
Anthony Langford
about the popular Kish pairing and revealed that Stacy and her baby are about to become a big part of their storyline.
AE: Will there be other bigger stories for them?

RC: Oh yeah, absolutely. The other story that's going on with them at the same time is that from his one night stand with Stacy there's a pregnant girl out there that's carrying his baby. As their relationship moves forward, you know that complication is lying out there. Obviously I'm farther ahead with the writing, but what you're seeing now is just playing out the romance and the love story without the obstacles at the moment. Down the road, the baby story will become a big part of their relationship.

By J Bernard Jones on July 25, 2009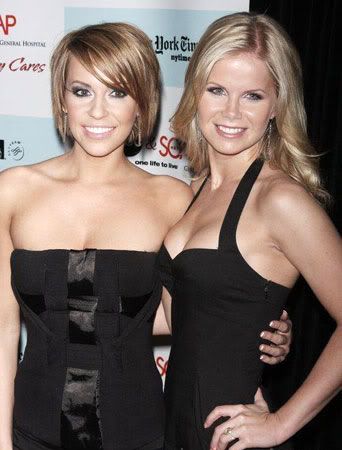 Dear Mr. Valentini,
I love One Life to Live, I really do. I haven't written much recently about your show on Daytime Confidential because there is so much going on at any given time that it can be hard to get a handle on which areas to focus. This is not a bad thing. You and your head writer Ron Carlivati have fashioned a fast moving, entertaining, and thoroughly engaging hour of daytime television that has catapulted it to the top of ABC's afternoon lineup. Bravo! There is far more good than bad on OLTL and in this case, no news can usually be good news. There is, however, one little thing that bugs me and it occurs to me that you — and only you — can fix it:
For the love of Harding Lemay, please put a merciful end to the disastrously choreographed fights between Gigi & Stacy! READ MORE
By J Bernard Jones on May 30, 2009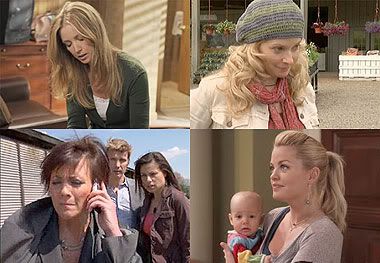 AUTHOR'S DISCLAIMER: The title of this blog entry is solely a reference to the writing styles of the shows mentioned and nothing more.
"The effect of drinking a Pan Galactic Gargle Blaster is like having your brains smashed out with a slice of lemon wrapped round a large gold brick." — The Hitchhiker's Guide to the Galaxy, Douglas Adams
That description of what is known as the best fictional alcoholic drink in the known universe is exactly how I feel watching a few of my favorite daytime dramas these days. Unlike that improbable drinky drink, this is hardly a compliment. There is something really odd going on all over the soap dial with the ham fisted lack of subtlety and general narrative blundering going on.
In a couple of recent entries, I pointed out how All My Children's "Who Killed Stuart (Not Adam) Chandler?" murder mystery has been marred by a lack of, well, mystery. As I said, what had the potential to be a great whodunit has been turned into the soap opera equivalent of Clue, one which is losing my interest very rapidly, especially when compared to increasingly delicious and twisted "Who Killed Edmund Winslow?" whodunit concurrently airing on Guiding Light. The latter show is peeling back layers and layers of motive and opportunity, while the former is peeling like an onion: it is making me cry. As it happens, AMC isn't the only egregious offender of hitting us over the head with the narrative equivalent of a slice of lemon wrapped around a large gold brick these days: the other two are As the World Turns and, shockingly and in some circles blasphemously, One Life to Live. READ MORE
By J Bernard Jones on May 22, 2009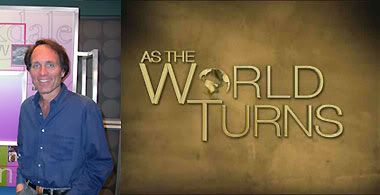 Dear Mr. Goutman,
If ever I was convinced there is a real world application of the phrase "an exercise in futility", this letter might qualify as proof of that concept. After all, you have been quoted in at least one now infamous interview that you do not listen to what fans have to say and that you follow your gut instincts about what you feel is best for As the World Turns as its executive producer. In many respects I applaud you for it. Vision, however forward thinking or flawed, indicates what might be called passion, which itself implies a belief in something. I think, in your own way, you really do believe in your show.
Savvy viewers (including those of moderate intelligence like myself) more than appreciate the fact that Procter & Gamble/TeleNext soap executive producers like yourself arguably have tougher rows to hoe than their counterparts. You have your corporate bosses at P&G to answer to, as well as another set of head honchos at CBS. Reports from the war front regarding the recent cancellation of ATWT's sister show Guiding Light exposed that often these two factions have differing agendas, which can only make your job that much harder to do in a climate of increasingly draconian budget cuts and free falling ratings amidst an ever shrinking — some openly say dying — genre with roots that can be traced back to Charles Dickens and beyond. No wonder you tune out the noise, if I may, to concentrate on one of the hardest jobs in all of television: producing 350+ hours of television every year. READ MORE
By Regan Cellura on March 27, 2009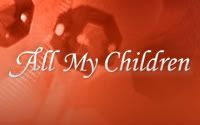 General Hospital
climbed back on top
of the ABC ratings race last week but what goes up, must come down and this week
Bob Guza
has been beat by his ABC counterparts.
All My Children
is hardly the soap to model yourself after but
One Life to Live
is, and
Ron Carlivati
needs to start handing out pointers to his co-workers.
I know I shouldn't be happy about my beloved GH falling to the bottom of the food chain at ABC Daytime but I love OLTL so much more right now I can't help but be a little giddy! I hope all the RUMBLINGS are true and the people above our dreaded PTB ( powers that be ) are making steps to fix what is most defintely broken.
1. Y&R 3.6/12 (same/-.3)
2. B&B 2.4/8 (-.1/-.5) <--------- ties low rating
3. DAYS 2.2/7 (+.2/same)
4. AMC 2.0/7 (+.1/same)
4. OLTL 2.0/7 (same/same)
4. GH 2.0/6 (-.1/-.3) <---------- ties low rating
7. ATWT 1.8/6 (-.2/-.5)
8. GL 1.5/5 (-.2/-.4)
By J Bernard Jones on February 18, 2009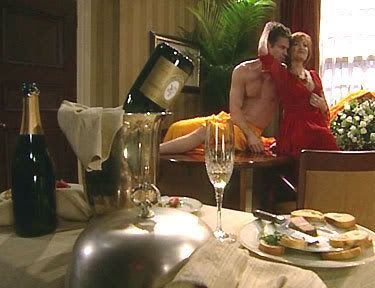 To say that One Life to Live is on fire these days is making a declaration verging on cliche. Each and every episode is a marvel of writing, acting and storyline integration. It is a shame that its ratings don't reflect the awesomeness of its writing and ensemble.
If OLTL has two weak links story-wise, one is the Vanessa/Ray/Cristian black widow/revenge story and the teen drug plot. I agree that the former is very undeveloped at this point, with characters that few seem to find interesting on an already crowded canvas. The latter, the drug storyline, has suffered from a different sort of problem: despite some solid acting, the interactions and dialogue among most of the teen set (not to mention the unrealistic shock of the school principal) is rather unbelievable. At times it sounds as if the teens are in a very bad ABC Afterschool Special and we're waiting for the inevitable overdose, a crisis of conscience and a moral to the story that "drugs are bad."
However, I'm beginning to think the story is not about completely about the teens. I think there are two drug stories going on at the same time and the second one is about the adults. The drug isn't marijuana or cocaine. The drug is alcohol. READ MORE