Rob Bogue
By J Bernard Jones on May 20, 2009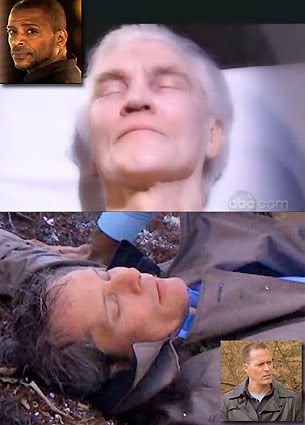 Hot on the heels of my admittedly scathing review of Friday's ultra-campy, Scooby Doo meets The Munsters inspired episode of All My Children which culminated in the murder of Stuart (Not Adam) Chandler, I finally had the opportunity to catch up with Guiding Light, which had its own less heralded "Who Killed Edmund Winslow?" whodunit kick off.
Since I received a little bit of blow back for my harsh (and well-deserved) criticism of AMC, I'd like to take the opportunity to explain why Springfield's simultaneous murder mystery is infinitely superior to Pine Valley's. READ MORE
By Melodie on March 30, 2009
Real life couple Rob Bogue and Mandy Bruno spent some fun in the sun swimming with dolphins and visiting with their fans during the Guiding Light location shoot, at Universal Orlando. They took some extra time to visit with me about Mallet and Marina's relationship, the adoption of their character's new son Henry Cooper Camalletti and if a reunion between Cyrus and Marina or Mallet and Dinah might be possible.
Daytime Confidential: What do y'all think about what's going on with Mallet and Marina right now? I mean they just adopted a baby and that's huge.
Rob Bogue: I think I can sum it all up in once sentence: They're happy, so look out.
Mandy Bruno: I agree. I mean I think that's the best way to say it. Every time everything falls into place it becomes ultimately boring and you have completely to explode it.
DC: I've been waiting for it to happen with Mallet and Marina because they've been happy for a minute.
MB: It's coming, It's coming. I mean, Mallet and Marina are trying as hard as they can to keep it that way (being happy) but this is a soap. READ MORE
By Jamey Giddens on March 20, 2009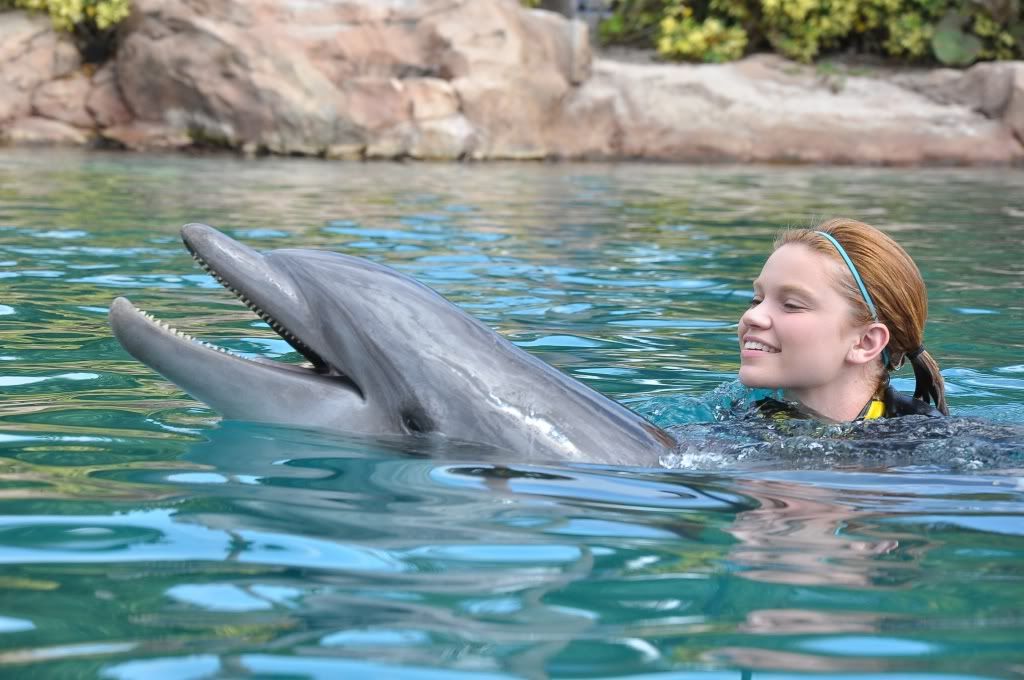 By Jamey Giddens on March 20, 2009
Real and reel life couple
Robert Bogue
(Mallet) and
Mandy Bruno
(Marina) swam with the fishes, er dolphins at
Discovery Cove
today in Florida. The couple, who are set to wed in 2010, are in Florida as part of
Guiding Light
's big Universal Studios remote.
By Luke Kerr on March 04, 2009
Yesterday's
Guiding Light
was bittersweet for me because it reminded me of what once was. There are two primary reasons I got hooked on
Guiding Light,
Lizzie and the chemistry of Dinah and Mallet. Unfortunately, Dinah and Mallet imploded. Since
Jeff Branson's
arrival as Shayne Lewis, and his amazing chemistry with Dinah, I had all but forgotten about the one-time connection between Dinah and Mallet, until yesterday. Seeing them bond over the baby I couldn't help but think that
Gina Tognoni
and
Robert Bogue
still have it.
Guiding Light has made drastic improvements since February and I sincerely hope that the show decides to amp up the Dinah/Mallet/Marina/Shayne quad. There is oh so much potential there. More pictures after the jump. READ MORE
By J Bernard Jones on January 30, 2009
Funny how the universe sometimes lines up and minds think alike, isn't it? Guiding Light is in the thoughts of a lot of people these days. Bloggers, soap journalists and industry watchers — not to mention the writers, cast and crew of GL — are all on pins and needles about this 72 year old institution. The writing has been on the wall among commentators on the Internet and in the soap press for some time regarding GL's maybe/probably/likely cancellation, which would essentially signal the final march along daytime's trail of tears as the end of the genre.
The signs are obvious and ominous: GL has been hovering at a 1.5 rating for the last few months, a situation exacerbated by a genre-crushing free fall in advertising revenues, which have in turn led to massive budget cuts by the networks for all the shows. If GL doesn't get its act together by the Ides of April, as our own Jamey Giddens so aptly put it, the oldest series on broadcast television will bite the dust. However, there is hope. As has been reported here, Guiding Light needs the minimum of a steady 1.8 rating to avoid getting the ax.
Back to minds thinking alike: Just as I was finalizing this list, Mr. Giddens posted his "Top 10 Last Ditch Stunts To Save Guiding Light," followed by Spauldingfield's awesome GL promo posted by Luke Kerr. Because of their excellent efforts I almost decided to not post these recommendations, but the situtation at Guiding Light is so important to those of us who love the show that I felt it was more important to contribute to the call to keep GL on the air and risk repetition than not do so. Therefore, consider these considerations an addition to their efforts. GL needs viewers not tomorrow, but today and here are ten reasons to tune in right now! READ MORE