Rick Hearst
By Regan Cellura on March 17, 2009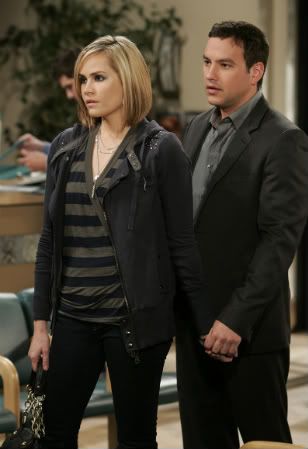 Here's the Scoop! 03.17.09
OH and Happy St. Patty's Day! Drink it up, if you're old enough.
As mentioned yesterday in Catching Up With Constance, Helena returns just in time to ruin the opening of the new General Hospital. April 13th is the day and in true Cassadine form, Helena messes with the hospital computers (where's a Jackal when you need him?) and cuts the power to GH. Helena's intended target? Nikolas! Granny pops up on the hospital monitors to level a threat against her grandson. But is Helena already messing with Nik? Remember, RUMORS say Rebecca is in town because of Helena and the secret phone calls (we SHOULD be seeing more) are SAID to have Helena on the other end. This Rebecca crap isn't working for me (I know, between her and Ethan, I sound like a broken record) and the only way it will work for me is if Rebecca is really Emily. I'm sorry; I don't see the point of the character especially not at the expense of other actors who have been RUMORED to be getting the ax. My question is why are Nikolas and Rebecca holding hands?
Robin and Jason scenes... Just for you Season. Will they be discussing Robin's woes or Michael's condition? Most likely both. READ MORE
By Jamey Giddens on March 14, 2009
Anyone who listens to the CBS/Days Podcast realizes that Mike and I both worship at the altar of a goddess named
Robin Mattson
. Mike first came to adore Mattson during her early 80's stint as psychotic, desperate housewife Heather Webber on
General Hospital.
I fell for the actress in 1985 on
Santa Barbara
, when she took over the role of the sexy, outrageous, hilarious Gina Capwell (okay, really she was Gina Blake DeMott Capwell Capwell Timmons Capwell Lockridge, but who's counting?). While Mattson wasn't the first Gina, she was without a doubt the
real
Gina.
READ MORE
By Jamey Giddens on March 13, 2009
We all knew it wouldn't be long before
General Hospital
felt the heat in regards to the pay cuts affecting the entire daytime landscape, and it should really come to no surprise to anyone that the stellar
Rick Hearst
is viewed as seemingly expendable. I mean why would a soap actually want to keep one of it's best actors around? A guy who actually still gives it all in every scene and doesn't ask for perks, bells, whistles and half year surfing vacations in his contract? In the interest of turning lemons into Vodka tonics, I've decided to make the best out of the situation and try my hand at Wishful Casting Mr. Hearst.
Guiding Light
I'll go ahead and get this one out of the way, since so many of us would love to see it happen. I would sell my last episode of Santa Barbara VHS tape if Hearst were to leave GH and return to the role of Alan-Michael Spaulding, and take a good 200,000 viewers with him. AM is one of my all-time favorite soap characters. His romance with Lucy Cooper (Sonia Satra) was straight out of a romantic comedy—save for the part where a psychotic cross dresser raped her and made her think he gave her AIDS, before killing her stepmother. READ MORE
By Jamey Giddens on March 12, 2009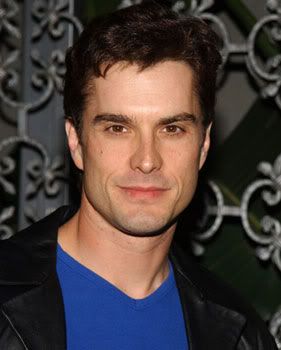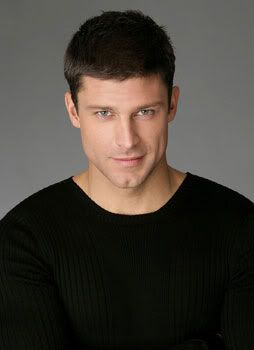 Rumors of a casting bloodbath at ABC's
General Hospital
has had fans of at least two of the alleged targets frantically emailing their fan club president.
Debby O'Conner
, president of fan clubs for
Rick Hearst
(Ric) and
Greg Vaughan
(Lucky) released the following statement this week to fans of the actors:
Hi everyone,

The message boards have been buzzing and my email has been inundated since late last week's article about both Rick and Greg possibly being put on recurring status or released from General Hospital. All I can say to you is that if you are unhappy with anything going on, story line or otherwise, you should make your voices heard. And there is no time like the present.

I encourage you to call the comment line and/or write to the executives in charge of the show, as well as to the magazines. Please keep your comments positive and to the point, supporting whom you choose but absolutely not writing negative, demeaning comments about anyone you don't. That serves no purpose, and is not what either Rick or Greg would want.

The comment line number for General Hospital is 323-671-4583. READ MORE
By Regan Cellura on March 12, 2009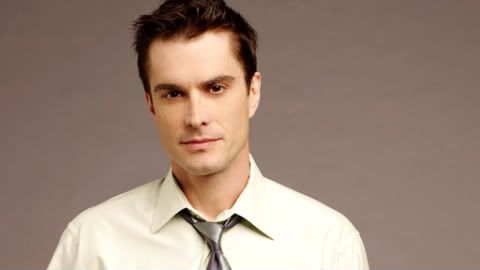 Here's the Scoop! 03.12.09
Yesterday I asked, where's Ric? That hand we saw snatching one of Jerry's DVDs, that was him. Nice to see TPTB using Rick Hearst to his fullest potential. Where will see him next? Watching the DVD! Ooooohhhh the suspense is killing me. Sorry, sarcasm is not always my best color. So Ric finds out that Claudia hired Devlin who then shot Michael and it's just the right information to hold over his former lover's head. Let's keep track here. Kate, Ric and soon Jax will all know who hired Ian Devlin. And they all keep it a secret?! It's soap, secrets are part of the deal, and I get that, but Jax? The RUMORED spin we're going to get for this one is stupid IMO. Jax doesn't want Carly to go running back to Sonny, so his answer is to keep this HUGE secret from his wife? Let me know how that works out for you buddy. READ MORE
By Regan Cellura on March 11, 2009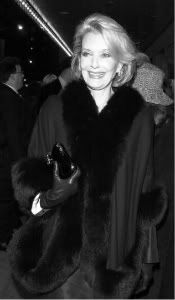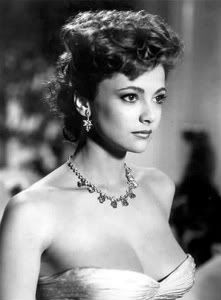 Here's the Scoop! 03.11.09
Holly and Helena? Too much to handle? Obviously Holly's return is being linked to Ethan and everyone who is anyone is hoping that Helena's return means NotEmily is the RealEmily. Can you hear Frons' campaign for that one? The real Emily returns…oh wait, she's already there and we've been telling you her name is Rebecca…tune in. Some fans say Helena and Holly are the reasons for the POSSIBLE bloodbath hitting prospect studios (where GH is filmed). Emma Samms' return SHOULD be a temporary gig with some saying she'll be in Port Chuck and on our screens for roughly three weeks. Helena has never been a contract character (at least not to my knowledge) and I ASSUME that isn't going to change. Two returns of recurring characters, one said to be brief, is that really a reason to let five actors go? The cuts hitting ABCDaytime are more likely a result of the crappy economy that is hitting everyone. I'm not giving Fronsie a free pass as there are plenty of newbie's on my screen that really don't need to be there especially not at the expense of some of my faves. READ MORE