Rick Hearst
By Regan Cellura on June 11, 2009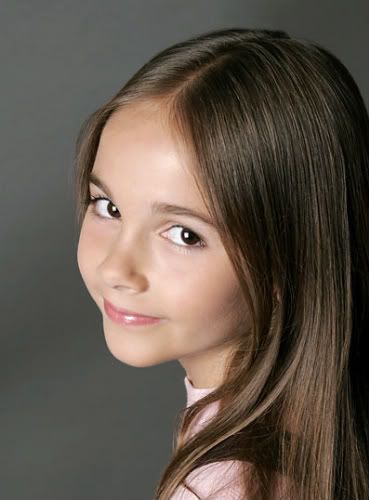 Port Charles youngsters beware, a SORAS'ing storm has definitely hit the seaside town. First Michael, then Morgan, Kristina and now Molly Lansing. Meet the new Molly!
SOAPnet.com
is reporting that
Alexis Pullos
begins airing as Ric Lansing (
Rick Hearst
) and Alexis Davis's (
Nancy Lee Grahn
) daughter this July. With Hearst already off set and on set at
The Bold and the Beautiful
, will onscreen father and daughter get some time together? Grahn recently tweeted that she loves her new TV daughters.
Pullos's TV credits include Dollhouse, The Cleaner and 'Til Death where she is credited as Haley Alexis Pullos.
By Regan Cellura on June 10, 2009
Here's the Scoop! 06.10.09

Medical Malpractice…
Diane tells Matt, Patrick and Robin that the family of the Mayor's mistress, Brianna Hughes, is suing mad. Is Patrick named in the lawsuit as well? The RUMORS say yes. Is Diane the Hughes Family attorney? I guess with all the mob activity at a standstill, she needs to work. Alexis tries to get her BFF to drop the case at the Mayor's request. Diane wants to know why Alexis would listen to the Mayor. Will Patrick slip up and give Diane some information she needs for her lawsuit?
Drunken Matt… Remember the RUMORS that Lucky would be falling off the wagon and turning to the bottle? COULD it be that those RUMORS got mixed up with Matt's story? They wouldn't do two chemical dependency stories at the same time would they? RUMOR has it Matt uses alcohol to numb the pain of his medical mishap. Will he hit on Maxie in a drunken stupor? Will he start a fight with Spinelli?
How does the Mayor's wife fit in to all of this? She wants this to be as scandal –less as possible. She suggests to Patrick that they should settle the malpractice suit out of court. But at what cost to Patrick or Matt would that be? READ MORE
By Regan Cellura on June 09, 2009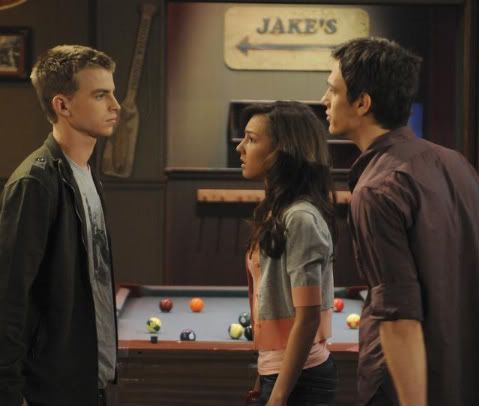 Here's the Scoop! 06.09.09

RUMORS of a child being injured or placed in danger…
haven't we had enough? Kristina and Michael's joyride MAY not be ending well and now Morgan MAY find himself in harm's way? Is this all to show us that Sonny's life isn't the only danger out there? Bar room brawl…remember Michael gets into a scuffle.
I've mentioned this before… Morgan is the new Michael. He wants his parents back together and we all remember some of the crap Michael used to pull. Michael MAY be a changed boy due to his coma but he's not all that different as he too will be causing problems for his mother and step-father. He's just not as interested in a Sonny-Carly reunion as Morgan is. Jax thinks, despite what the medical professionals are saying, that Michael should just 'get over' his issues and learn to cope. This drives Mikey right out of Carly's house. READ MORE
By Regan Cellura on June 08, 2009
Let's set the record straight. There's been buzz that you kinda screwed GH by leaving so quickly for B&B that they didn't have time to write your character a proper send-off.

People had some crazy perceptions of what went down. "Machiavellian Hearst dumps GH for B&B!" Here's the truth of the matter. I was placed on recurring status and I was a gun for hire but still in the middle of a story with GH. I auditioned for some pilots and the season finale of CSI: New York. Then, lo and behold, one day I'm sitting at home and I overhear my wife talking on the phone for 5 or 10 minutes to somebody named Brad — and I'm thinking, "Well, that's it. She's found somebody else. The marriage is over." Suddenly, she hands me the phone and says "Honey, it's [B&B executive producer] Brad Bell."
By Regan Cellura on June 03, 2009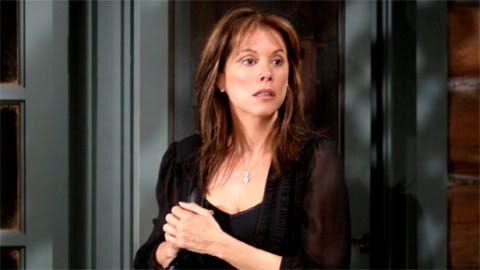 Here's the Scoop! 06.03.09

Alexis…
Is an affair with the Mayor being aired, publicly? Some SAY Kristina MAY be the one to burst her mother's bubble but where is this all coming from? The Mayor's mistress storyline. I've been telling you about Matt's story that involves the mistress. She's the patient that dies on Dr. Hunter and Diane learns the family is planning on suing Matt for malpractice. Why Diane? Isn't she a mob attorney? What does she have to do with a malpractice suit brought against a doc? Remember the days when GH had their own Counsel? Diane is SAID to fill in her BFF Alexis who looks into the case but the Mayor wants his DA to back off or else. Or else what Mayor Floyd? He threatens to go public with their affair. Hmmmm…. He wants Alexis to not dig in too deep into his mistress and her untimely death but he's willing to out their previous romp? Never one to be threatened Alexis is prepared to call the Mayor on his threat but Kristina "the wild child" Corinthos needs less drama and a mama out of the tabloids.
READ MORE
By J Bernard Jones on May 29, 2009
Dear Ms. Phelps,
I will keep this brief.
In the name of all that is holy, change the frakkin' opening credits to General Hospital!
I don't know which is worse on your part, the fact that it seemingly takes half a decade to add or subtract contract cast members or that ding dang ending shot of all "The Men of GH" — half of which aren't even on the show anymore.
How is that a show like Guiding Light, which you once produced and with 1/84th your GH budget, can manage to keep its opening credits updated to current storylines on a daily basis but GH, having laid out $3 million to upgrade its studio facilities to high definition, somehow can't get it together to find a way to digitially erase Justus Ward (last played by M'fundo Morrison), a character who has been dead since 2006? READ MORE