Peyton List
By Daytime Confidential on May 17, 2013
Former As the World Turns star Peyton List (ex-Lucy Montgomery) joined her The Tomorrow People co-stars Luke Mitchell and Aaron Yoo at The CW's 2013 Upfront Presentation on May 16. The event featured several current and former daytime stars, including: Hart of Dixie's Wilson Bethel (ex-Ryder Callahan, The Young and the Restless), Star-Crossed's Natalie Hall (ex-Colby Chandler, All My Children), The Talk's Aisha Tyler and Let's Make a Deal's Wayne Brady.
Check out more photos of stars from The Vampire Diaries, The Originals, The Tomorrow People, Hart of Dixie, Arrow, Reign and more after the jump! READ MORE
By Luke Kerr on February 18, 2013
Former As the World Turns star Peyton List (ex-Lucy Montgomery) has signed on to The CW pilot The Tomorrow People, according to Deadline. Reportedly, List will portray Cara, a female member of "Tomorrow People."
Tomorrow People is in the vein of X-Men and Heroes and revolves around several young people from around the world who represent the next stage in human evolution, possessing special powers, including the ability to teleport and communicate with each other telepathically. Together they work to defeat the forces of evil.
Since exiting ATWT, List has appeared on such shows as Smallville, Mad Men, Flash Forward and 90210.
By Luke Kerr on October 24, 2008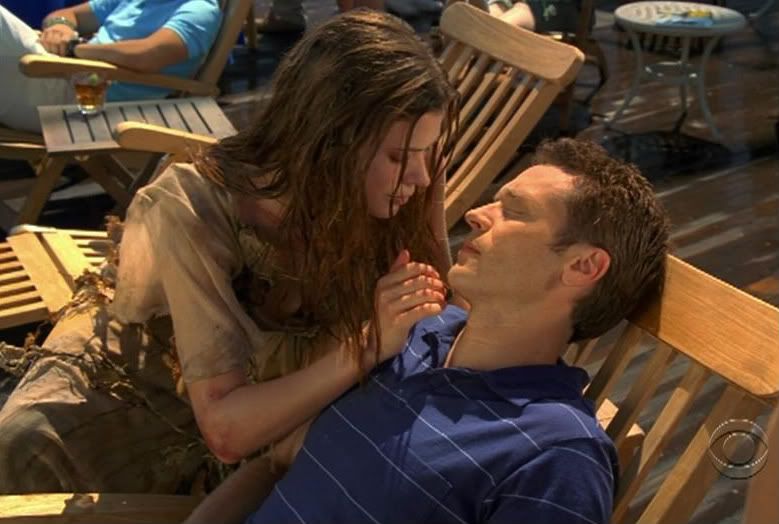 Check this out! I'm sitting here watching
Ghost Whisperer
and discovered that the Jennifer Love Hewitt show has a double whopper serving size of daytime stars.
Peyton List
(
As the World Turns
,
Mad Men
) and
Seamus Devey
(
General Hospital
) are both on tonight's show.
Related: Peyton List on Mad Men
Check out more photos after the jump. READ MORE
By Luke Kerr on October 07, 2008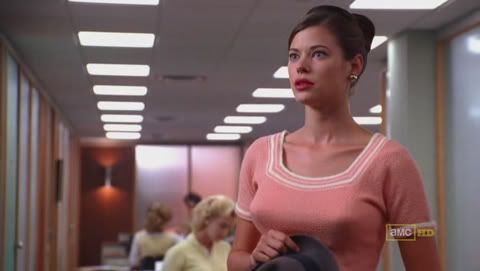 Grayson McCouch's
return to
As The World Turns
as Dusty Donovan is shaking up Oakdale as Emily (
Kelley Menighan Hensley
), Lily (
Noelle Beck
) and Alison (
Marnie Schulenburg
) fall over themselves to jump his bones. However, it wasn't any of these three characters that set fans on fire a few years back when paired with Dusty. It was
Peyton List's
Lucy Montgomery.
List, who left ATWT in 2005 to seek stardom in primetime, has yet to land a"breakout" role that would rocket her onto the covers of celebrity magazines and splash her name all over the evening entertainment news shows, but unlike many daytime starlets who seek fame and fortune in Hollywood and fail, Peyton has been one busy girl.
In the three short years since since leaving Oakdale, Peyton has appeared on Smallville, Without a Trace, CSI: New York, One Tree Hill, Windfall, Day Break, Big Shots and Moonlight. This fall she's appeared in at least four episodes of AMC's Emmy winning Mad Men.
List's success doesn't bode well for "Lusty" fans, who would like nothing more than to have her return as Lucy to heat up TV screens with Dusty. Check out pictures of Peyton List on Mad Men after the jump. READ MORE
By Luke Kerr on May 04, 2008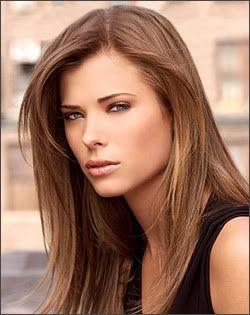 It's always great to see former soap stars pop up in primetime and this weekend was a great weekend for former soap stars guesting in new episodes of primetime TV.
CBS's Moonlight took the cake this past weekend with former soap stars. In addition to former Days of Our Lives star Eric Winter, who has joined the cast, Moonlight also featured former All My Children star William Christian (ex-Derek) and Peyton List ( ex-Lucy Montgomery, As the World Turns).
Since leaving As the World Turns List has been racking up quite the list of primetime guest roles. She's appeared on Smallville, One Tree Hill, Without A Trace, CSI: Miami, CSI: New York, and Daybreak. Not to mention starring in ABC's on the bubble Big Shots.
Following up Moonlight on Friday was CBS's Ghost Whisperer where former General Hospital star Nikki Cox (ex-Gina Williams) popped up as a former love interest for professor Rick Payne, portrayed by Jay Moyr. READ MORE
By Luke Kerr on December 12, 2007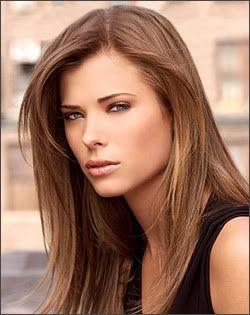 Loved Peyton List on
As the World Turns
and I'm sorry that her first contract role in a series didn't work out but I am not weeping over the fact that
Big Shot's was canceled
. It was a painful series to watch from day one. It couldn't hold on to a giant
Grey's Anatomy
lead in and it prevented other more worthy series from potentially benefiting from that lead in if they were in its place.
Peyton List will get another role of that I am sure, and I can't wait to check it out. However, I'll never get those two hours back when I first tried out the series.